The Savoy sets a date to reopen
The Savoy is delighted to announce its reopening from 24th September, 2020.
The Savoy Grill will be open for breakfast, lunch and dinner as of 21st September. Then, from 24th September the hotel will open Thames Foyer, the magnificent glass domed atrium at its heart for afternoon tea from Wednesday through Sunday and the Beaufort Bar, celebrated for its innovative drinks list and delectable bar bites from Thursday through Saturday evenings. Bookings for overnight stays will be open from 1st October, when The Savoy's pool and gym facilities will also reopen.
As consumer confidence in travel, dining and drinking out increases, The Savoy will reopen its iconic outlets, the American Bar, Kaspar's at The Savoy and Simpsons in the Strand. Additionally, in the run up to the Christmas, the hotel will create a series of curated experiences reflecting the legendary venues.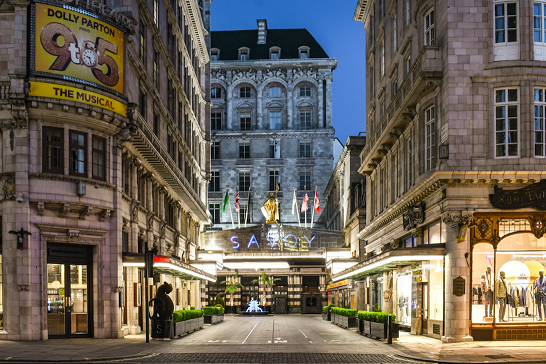 Over the past months, the team have been diligently working to prepare for guests' return, implementing rigorous health and safety measures in line with Accor's ALLSAFE standards, which, in an exclusive partnership with insurer AXA also offers guests free access to teleconsultations with medical professionals.
Understanding travellers' needs today, The Savoy has created packages with increased flexibility as well as other attractive terms; Book with Confidence offers a 20% discount and the Savoy Staycation comes with a host of valuable inclusions. What's more the hotel's guest advisors are completely up to date with the current range of activities, cultural attractions and dining and drinking options nearby so guests can be sure that a stay at The Savoy this autumn can be as busy or relaxed as they would like.
While the hotel will be opening its doors to a changed world, the spirit of The Savoy, its sense of fun and indulgence, will be very much present and the team are thrilled to be welcoming guests back.