Pangkor Laut Resort in Malaysia is the perfect romantic island getaway
When I imagine a honeymoon, I envision a tropical paradise with golden sand, turquoise waters, palm trees and luxury at every turn. Lucky for me, that's exactly what I got at Pangkor Laut Resort in Malaysia.
Pangkor Laut is a privately owned island located three miles off the west coast of Malaysia along the Straits of Malacca, which houses an exclusive luxury resort. This piece of paradise is surrounded by secluded bays and pristine beaches, which house 140 luxury villas and suites, and the award winning Spa Village. Only a fraction of the island's 300 acres have been developed, leaving most of its two million year-old rainforest untouched.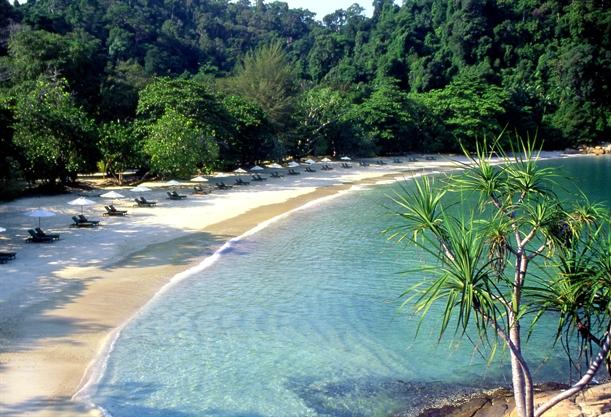 The choice of accommodation on the island is varied, whether you want a secluded villa stood over the sea, a beach villa right on the sea front or a villa located up the hill in the rainforest with stunning views over the bay. All villas offer comfortable air conditioned rooms with ample space and excellent facilities. Most villas also offer baths open to the elements, perfect for a romantic sunset soak!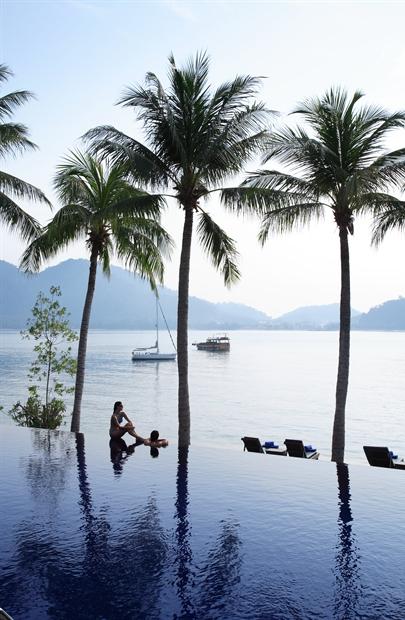 On one side of the island there is an infinity pool with plenty of loungers and on the other side there is Emerald Bay, a beautiful cove where guests can lounge on the beach and swim in the turquoise sea. The beach can be reached by a regular shuttle bus or if you fancy the scenic route, there are two walking trails through the rainforest. Although the longer route is definitely not for the faint hearted, it's a proper work out!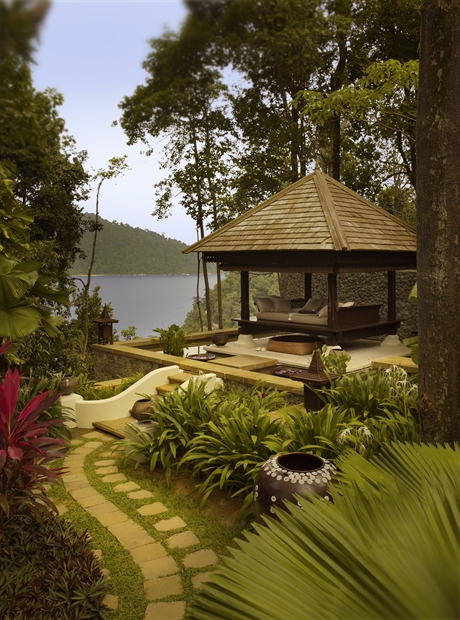 For those looking for the ultimate private honeymoon experience, Pangkor Laut also offers the Estate Experience which treats guests to a week of pure luxury. In a small secluded cove on the island rest eight stylishly designed Estate homes, which blend beautifully in to the natural environment. Each estate offers a private infinity pool, outdoor pavilions, a butler to provide bespoke service throughout your stay, and ample living, lounging and sleeping space to luxuriously accommodate up to six people in total privacy. The week's package also includes a two-way helicopter transfer from the airport, an overnight stay on the island's yacht, a day filled with treatments at the award winning Spa Village and a deep sea fishing expedition.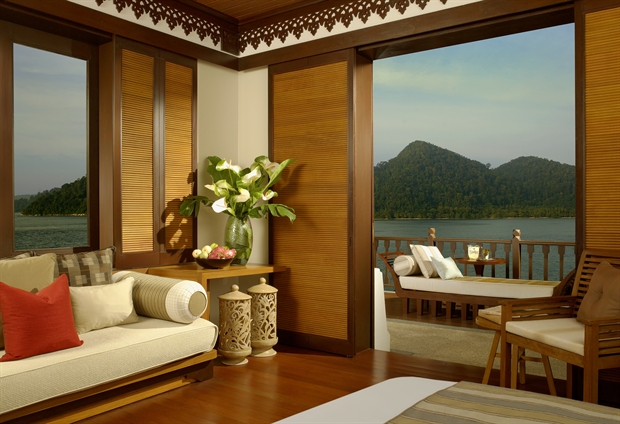 On the island there are seven restaurants serving a mix of cuisines. The Royal Bay Pool bar and Chapmans Bar on the beach serve delightful lunch menus of traditional Malay dishes and Western favourites – the Royal Bay noodles were a particular favourite of ours! For dinner, Uncle Lim's serves an extensive menu of delicious Chinese dishes and Fisherman's Cove boasts a broad selection of fresh seafood, with the catch of the day on show in the heart of the restaurant. All restaurants on the island boast fantastic sea views and there is even the option of private candlelit dining on the beach at Fisherman's Cove, which I would highly recommend. For the ultimate romantic meal, go for a private dinner on the beach at Emerald Day where you can dine on a menu of traditional Malay food while watching the sun go down.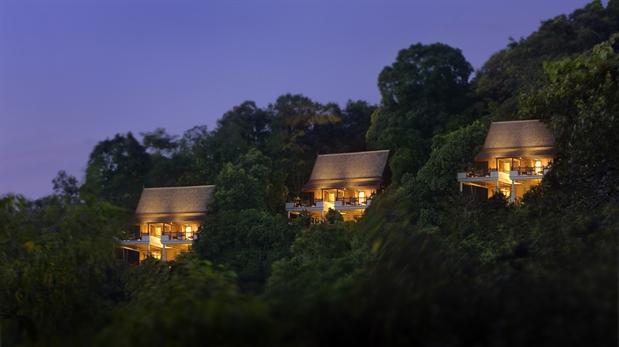 For the more active honeymooners, Pangkor Laut offers a fully equipped, air-conditioned gym, tennis courts and water sports such as Kayaking and Paddle Boarding. There is also a fascinating 2 hour nature walk through the rainforest every morning with the Island's naturalist Aris, who has lived and worked on Pangkor Laut for 20 years. Traditionally honeymooners on the island get to plant a tree, which will then be recorded by its coordinates so you can revisit it in years to come, perhaps on a special anniversary. A romantic way to celebrate your marriage and also a wonderful excuse to have to come back to Pangkor Laut!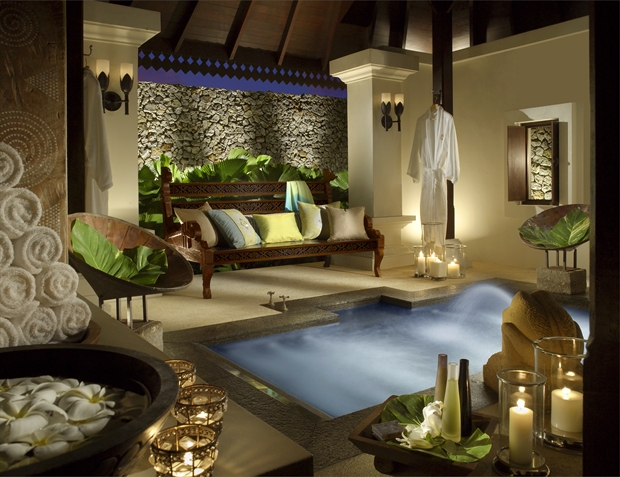 The multi award-winning Spa Village is one of the main attractions of Pangkor Laut, a unique retreat that admires the healing cultures of the region with an abundance of Malay, Chinese, Indian and Thai practices. Every Spa Village experience begins with a soothing introduction designed to immerse guests into the healing practices of the region. The renowned 'Bath House Experience' incorporates a soothing 45-minute journey through a series of cleansing rituals, beginning with an invigorating Chinese foot pounding. Guests are then led through a rejuvenating Malay bath, moving on to the Japanese Bath House with a goshi-goshi exfoliation, followed by a soak in the heated outdoor rotenburu. This pre-treatment ritual then culminates with an invigorating Shanghai Scrub.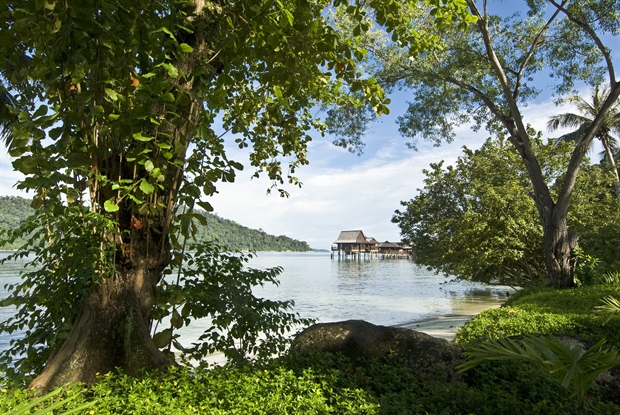 Suitably relaxed, guests are then guided from the Bath Houses through the tranquil spa village to one of eight treatment pavilions. Guests can choose from a range of special experiences which combine physical and spiritual health and well-being, and are based on one of four umbrella concepts: Rejuvenation and Longevity, Relaxation and Stress Reduction, Detoxification, and Romance. We opted for a couples' rejuvenation experience, which included a deep tissue Malay massage to increase blood circulation and promote regained vitality, followed by 15mins in a steam pod to release any toxins. We then experienced a body scrub known as the Boros Akar, which uses a combination of glangal and turmeric roots to tone, restore and enliven the muscles. The rejuvenation experience finished with a soak in a herbal bath and I've honestly never felt more relaxed. After treatments, guests can further indulge in the Spa Village facilities – be it to snooze within one of the three nap gazebos on the beach, take a refreshing dip in the infinity pool, or dine on a healthy Japanese meal at Jamu Bar.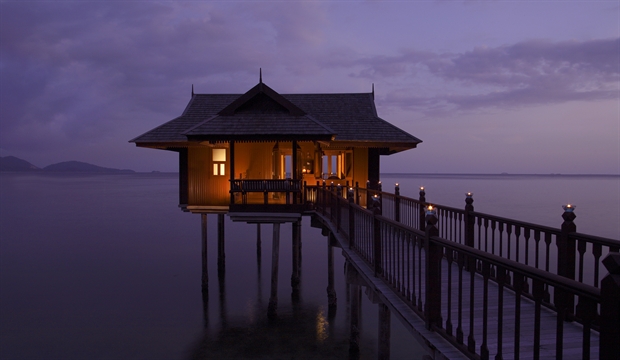 Pangkor Laut is a unique resort that incorporates everything you could hope for for a romantic getaway or honeymoon. With luxurious accommodation, a fantastic choice of restaurants, a selection of relaxing and energetic activities and the kind of scenery you would assume is photo shopped, I couldn't have thought of anywhere better to spend our first few weeks as husband and wife. I'm now counting down the days until we can return and visit our honeymoon tree!
Book at stay at the luxury resort online at www.pangkorlautresort.com or by calling +60 3 2783 1000. You can also email travelcentre@ytlhotels.com.my