Luxury on land and sea in Polignano a Mare
The imposing cliffs of Polignano a Mare are synonymous with the Red Bull Cliff Diving World Series. However, the opportunity to watch divers free-falling from up to 27m, is not the only reason to visit this beautiful Italian town and its nearby surroundings.
The coastline from Bari to Monopoli contains many hidden delights. The area is a hive of activity during the summer months and it boasts excellent fresh seafood, beautiful caves and an abundance of Italian hospitality.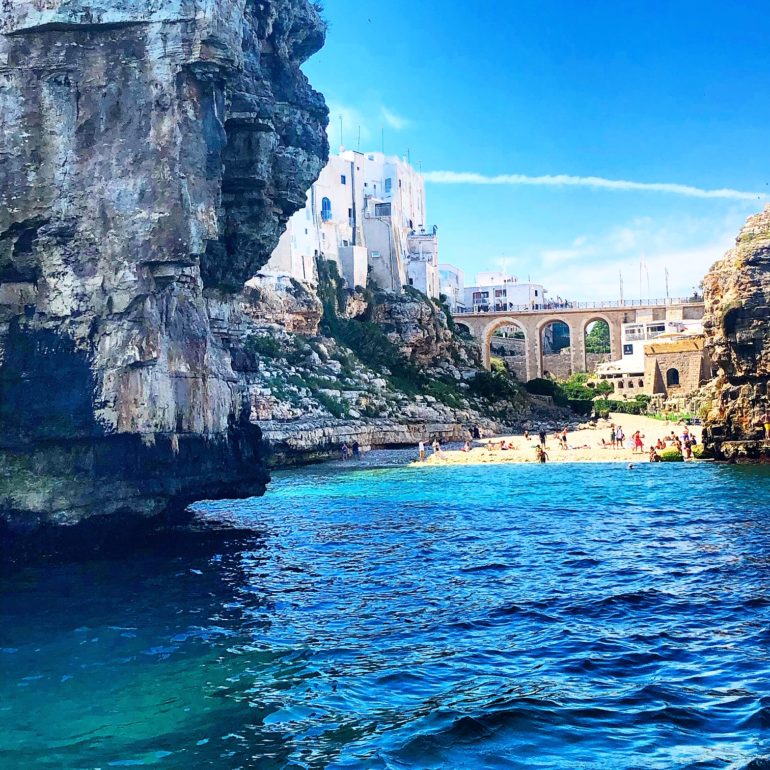 Several years ago, we visited Borgo Egnazia. The fabulous resort is a preferred hideaway for many superstars. If you want to holiday in style, this is the perfect place to base yourself during a visit to this part of the world.
The property offers hotel accommodation, as well as a collection of private villas. It is one of the most luxurious places in Europe with top-class facilities and outstanding service.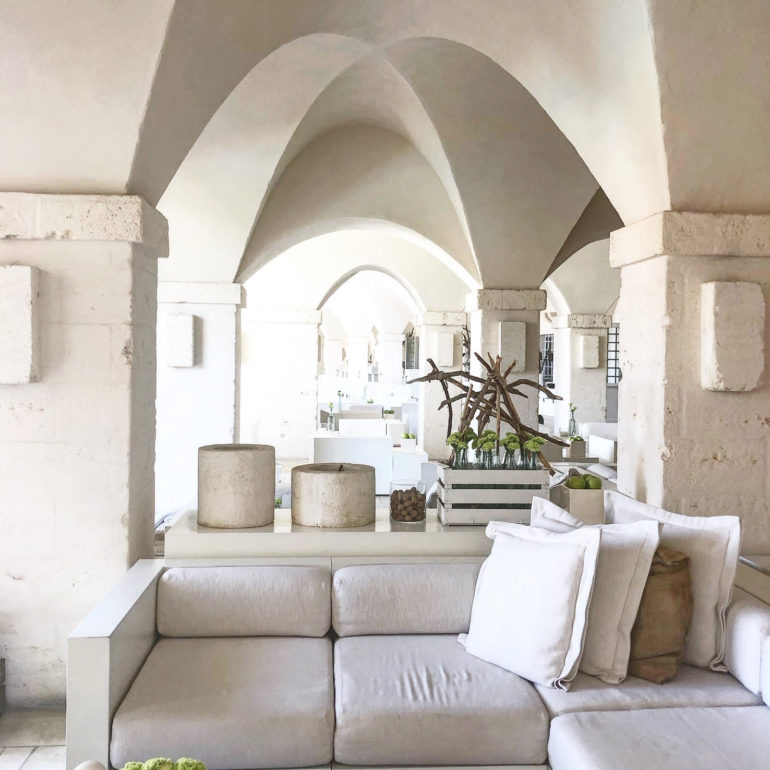 Day trips to the nearby coastal villages and towns will allow you to indulge in the local culture. Polignano a Mare – famous for its ice cream – is very pretty and the Old Town is packed with quaint boutiques. A visit to San Vito to see the Benedictine Abbey is a must.
Here, you can also explore the coastline of Puglia from a different aspect, courtesy of the Dorino Boat Tour company. You can hire a private boat with a skipper for the day. Nicholas is part of the family business and he is an extremely knowledgeable guide. He welcomes young children on board, which makes the experience perfect for a family day out.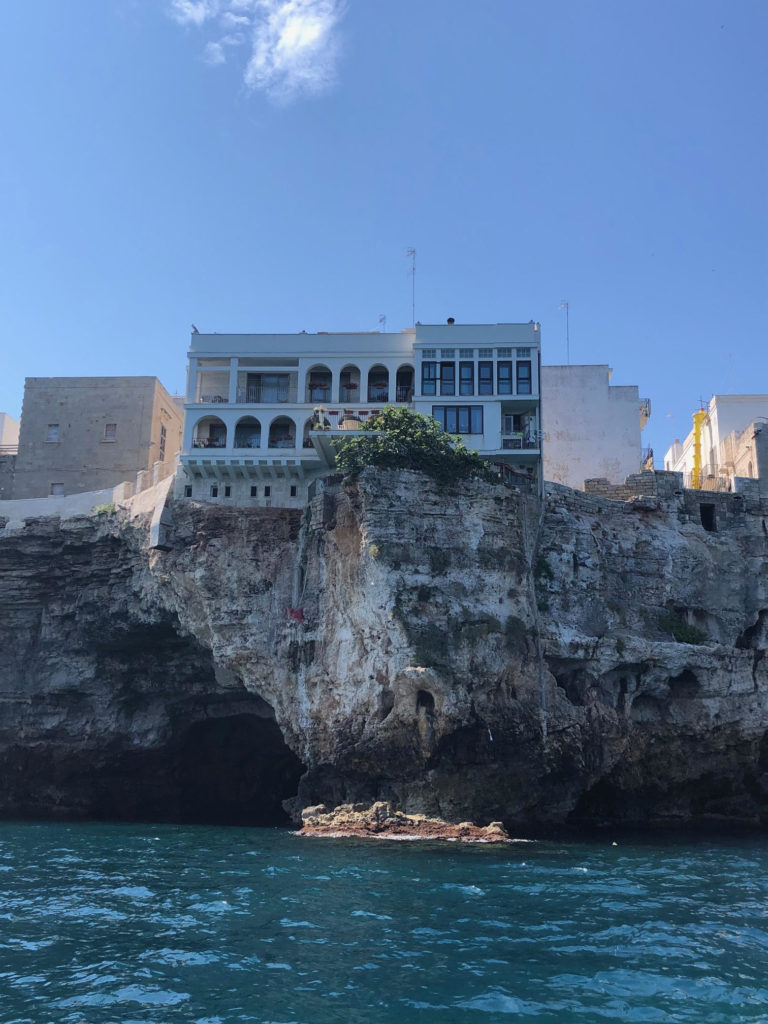 Seeing a place from the water is always fascinating and during our boat tour of Puglia we had the opportunity to delve inside spectacular caves and swim in secluded spots.
In addition to admiring the incredible architecture of Polignano a Mare and seeing houses teetering on cliff edges, we also watched a fisherman catch and prepare the local delicacy, Octopus. Our speedboat powered down the coastline to Monopoli, where we heard about the history and local rivalry, before heading back home for sundowers on the sea.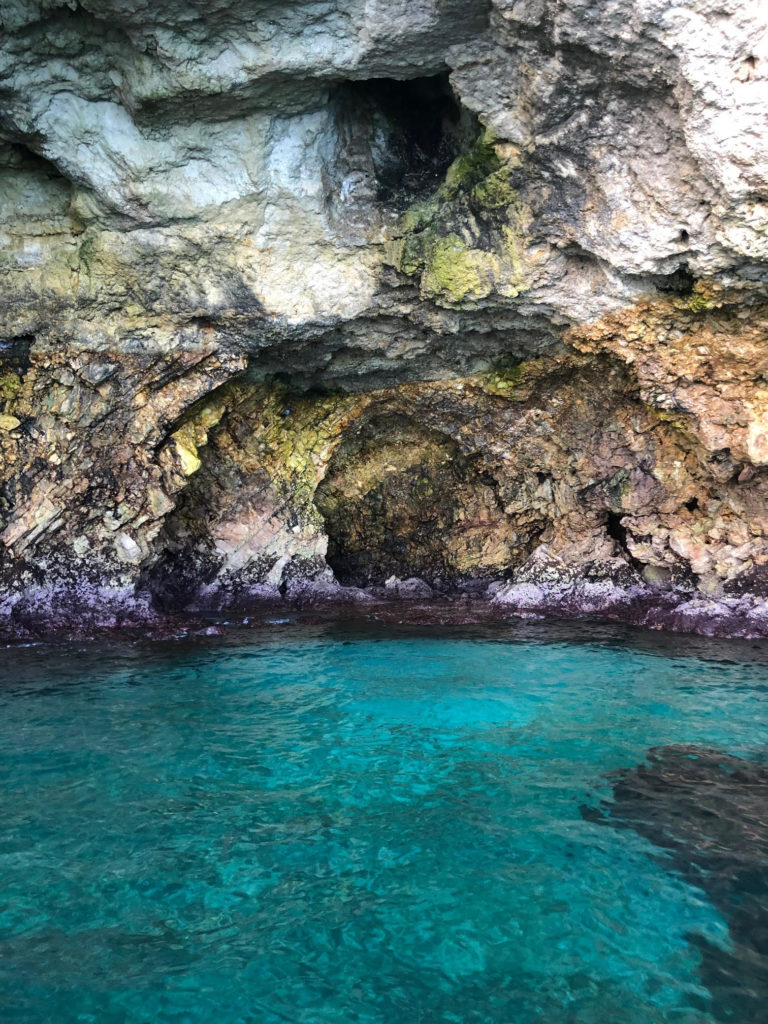 Whether you are planning a family trip to Puglia or a romantic getaway with someone special, this part of the world needs to be on your bucket list. This is one of Europe's more discreet holiday destinations and the area has plenty of charm.
Recommendations: Find out more about Borgo Egnazia at their website and read about our previous visit here. Book a boat trip with the Dorino Boat Tour company by calling +39 329 646 5904