Heathrow Terminal 3 No1 Lounge: Start your journey in style
Airports can be stressful and very busy places, especially during the school holidays and when delays happen. Booking a lounge can help transform your experience of travelling, whether you are embarking on a business trip or holiday.
If you are travelling Business Class, lounge access is one of the added bonuses of a trip and it is always much appreciated. However, not every airline operates business classification and if you are flying on a route where this is not available, or opting to travel economy for a short flight, you can still enjoy the perks of a lounge via a separate booking.
It is worthwhile doing some research to see what is available at your chosen airport because many in the UK have lounges that allow access to be purchased. No1 Lounges offers a stylish escape from the hustle and bustle of the airport and operates at the likes of Heathrow, Gatwick and Birmingham.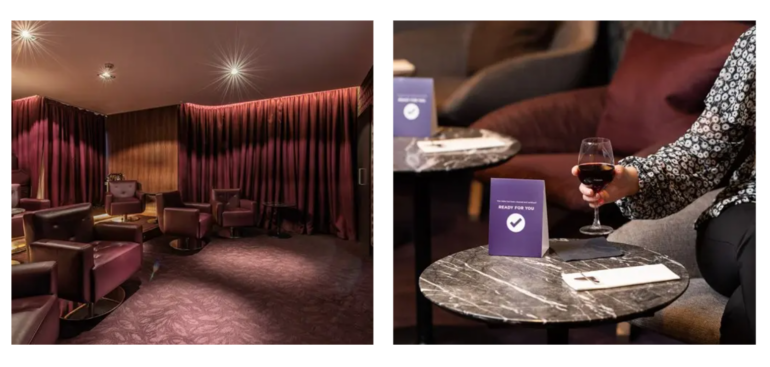 The Heathrow Terminal 3 No1 Lounge is excellent. The menu features hot and cold dishes, as well as a variety of snacks, with plenty of food to enjoy for all. There are complimentary alcoholic beverages, including white and rose Prosecco, as well as beers and spirits. For those who prefer a glass of champagne, this is available for an additional £8 per glass.
The lounge is easy to reach from the main concourse and it is in a good location, which is not far from the gate signs. The layout of the lounge is great for accommodating both business travellers and families because there are lots of different areas to sit. Small children (0-2) are accommodated free of charge, with a reduced rate available for those under the age of 12.
Work stations are available, with plenty of places to charge your phone and laptop, as well as a cinema area for those who want to watch a film.
The staff are friendly and accommodating, with extended stays possible if you face a delay. Heathrow Terminal 3 has limited seating in the main complex at times, so the Heathrow Terminal 3 No1 Lounge is perfect for guaranteeing your own personal space when transiting through this airport.
Book the lounge here: No1 Lounge bookings at Heathrow Terminal 3
---