Added on 17 January 2022
TheSloaney
British Social Season , British Summer Social Season , Chelsea Flower Show 2022 , RHS Chelsea Flower Show , The Season
The Season 2022: A preview of the Kate Gould RHS Chelsea Flower Show Garden
Edited by Jon Charles
Kate Gould has become known as one of the most sought-after garden designers in London. She was encouraged by her parents from a young age and has gone on to win five Chelsea gold medals during her career.
At this year's RHS Chelsea Flower Show, her garden will be known as 'Out of the Shadows'. It is designed to feel like a contemporary spa garden, which utilises hardy tropical planting to create a private, calm and relaxing space.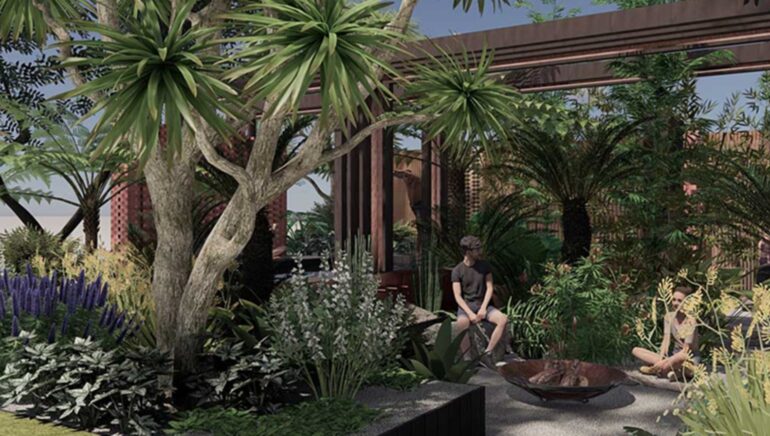 'Out of the Shadows' acknowledges the difficult times that we have experienced as a result of the pandemic. It has taken inspiration from the challenging period and acts as a safe haven for people to exercise and socialise in small groups. The space has been designed to nuture wellness, with the goal of helping to revitalise both the body and mind.
Among the therapeutic activities on show, visitors will see a swim spa, climbing bars, a yoga and meditation space. There is also seating and relaxation areas, with swathes of lush tropical planting throughout the garden.
The planting has a strong evergreen backbone and a tropical theme. The interesting leaf forms offer a robust and resilient choice and illustrate that a predominantly green planting palette can be uplifting all year round.
---
Read our Guide to the British Summer Social Season here
---
Follow our RHS Chelsea Flower Show 2022 news here
---