Added on 11 January 2022
TheSloaney
Badminton Horse Trials , British Summer Social Season , The Season , The Season 2022
The Season 2022: Badminton TV launches
After a very challenging time, many of the events that form the British Summer Social Season look set to make a welcome return this year. Badminton Horse Trials is one of the earlier events that takes place in the calendar. The 5-star international equestrian event was founded in 1949 and it is held on The Duke of Beaufort's estate in Gloucestershire.
The Sloaney's coverage of Badminton Horse Trials always proves very popular as we approach this event with the sport in mind, but also the fabulous shopping, fashion and food and beverage offerings. Badminton Horse Trials 2022 will have something for everyone.
Located only a couple of hours outside of London, Badminton Horse Trials is a great escape from city life and it is a wonderful weekend away for everyone. Badminton is partnering with the historic De Vere Tortworth Court hotel, in Wotton-under-Edge this year. There are many beautiful places to stay nearby if you can't find space here, with Whatley Manor and Bath's five star hotels among the top picks.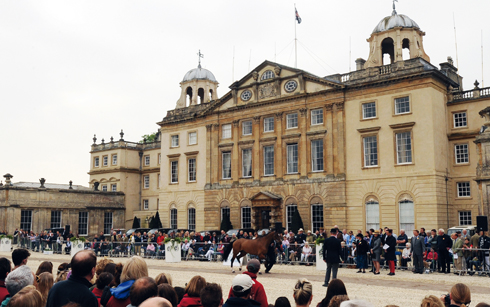 Badminton Horse Trials 2022 is launching its own livestream service, Badminton TV. This means that you won't miss a thing! All live coverage of the dressage, cross country and show jumping will be produced by the same team that deliver Badminton's BBC coverage ensuring top quality viewing worldwide.
Badminton TV is now available to purchase for a discounted annual fee of £14.99 (if purchased from 1st April onwards the cost will be £19.99). British viewers will be able to watch all days live, including the show jumping until the final 10, at which time they will advised to join the BBC who will be broadcasting their usual Sunday 2 hour highlights programme culminating with live coverage of the top ten show jumping to see who will be crowned the 2022 Badminton winner. Those viewing from overseas will view the competition via Badminton TV throughout. And, even if you are unable to watch it live, you won't miss a beat of the action, as it will be possible to view on demand post-event.
You can subscribe here and you can find out more about Badminton Horse Trials 2022, presented by MARS Equestrian, here