Life, Love, Liberty and Little ones
Liberty London, a national treasure when it comes to prints, characteristically charming and eccentric. A quick tour around the haberdashery floor never fails to inspire and excite with bold and beautiful pieces that delight. We were thrilled to be invited to attend a sneak peak of their latest collaboration with Mamas & Papas.
Liberty's heritage, it is their 140th anniversary this year, partnered with the sleek design of mamas & papas is a match made in heaven. Mamas & Papas have come to be known as one of the trendiest yet reliable high street baby and child brand, popular with mums and dads for their funky and friendly stores and service and the industry for their imaginative partnerships. Their recent Disney collaboration was as cute as a cupcake.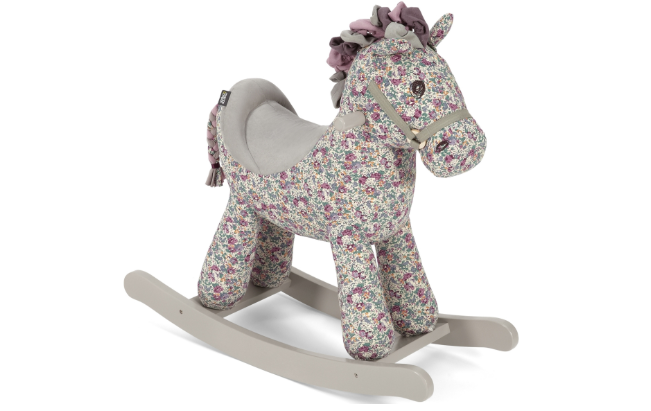 At the press launch we were lucky enough to ask Richard Harris, Fashion Director at Mamas & Papas a couple of questions;
How did the collaboration come about?
I think there is a mutual fascination and attraction between the two British companies. Mamas & Papas always aims to lead the way with its designs and be forward thinking, while Liberty's designs have an extraordinary history behind them. Bringing the two together has fused the attributes of both brands and created something very special. Everyone involved with the collaboration loves the result – as well as looking absolutely stunning, the collection has given a contemporary freshness and relevance to an important strand of Britain's design heritage.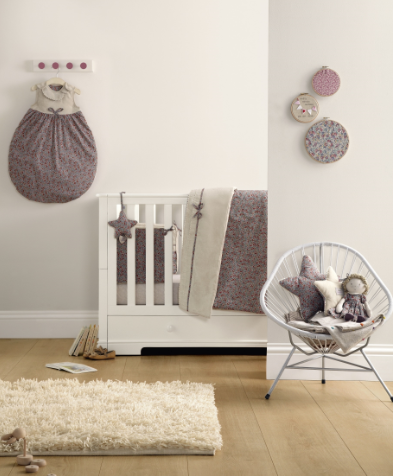 How and why were these particular prints chosen?
Throughout the collaboration we've worked closely with Liberty. Together we've selected prints that offer customers a mix of the well-known, iconic prints, with some of their less known designs to give the range a slightly different and unexpected feel. The colour palette of muted blues and greys through to brighter pinks and purple again give a wide appeal to all tastes.
The range includes a Travel Collection, the stunning and striking Caesar and Ares Liberty print on the mamas & papas Urbo2 stroller, with matching foot muff and the Urbo2 Chrome carry Cot.  You can even have this print on the Armadillo or Armadillo Flip XT (my personal favourite stoller) and the Parker Tote is to die for. A changing bag so stylish you will want to be wearing it on your arm not your buggy.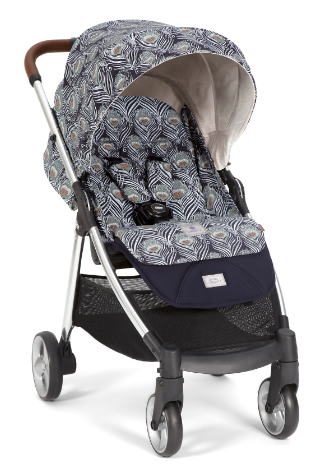 The Interiors and Toy Collection is a step back in time with vintage inspired toys, moses basket, sleeping bag, cot bed quilt and bumper, with a precious rocking horse all dressed up in a ditsy floral floral named the Emilia Flower.
The Wildflower print used in the Clothing Collection is delicate and whimsical paying homage to beautiful British flowers. A particular favourite is the Wild Flower Long Sleeved Smock dress, a must-have for every little girl. The Thrope Floral print adds a brighter, fun floral to the range as does the Wiltshire pattern, including an outfit for the boys too with a fun Bow Tie & Braces set.
We were lucky enough to try out the Parker Tote with my personal favourite print of the entire collection the Caesar and Ares. People have been asking me non-stop where I got it from.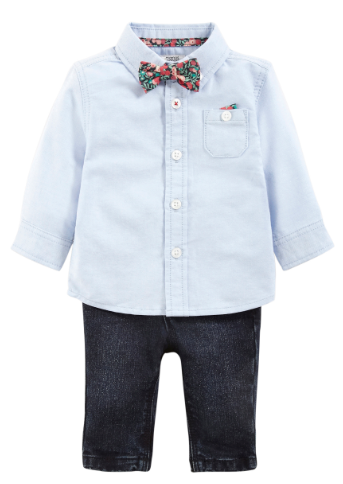 With my little one (LO) now being over 1 Year old (where did that go?) we can now introduce cot bumpers and blankets so I have my eye on these. With autumn just around the corner it's the perfect time to make her bed all snugly. Both my husband and I are fans of the vintage dresses with the collars too so a couple of the dresses and now added to my wishlist.
This collaboration has made these super Liberty Prints accessible while still retaining their exclusivity. The range launches on 7th September 2015 for a short time only.
Available in store and online visit mamasandpapas.com/liberty and join their social conversation too #MandPLiberty