DUKES LONDON receives multiple awards
NEWS ¦ PRESS RELEASE ¦ LONDON
---
Celebration is in order at DUKES LONDON, one of the city's oldest and most renowned luxury boutique hotels in St. James's Mayfair. After only two months into the year, the hotel has started 2020 with a bang, receiving five separate high-profile recognitions…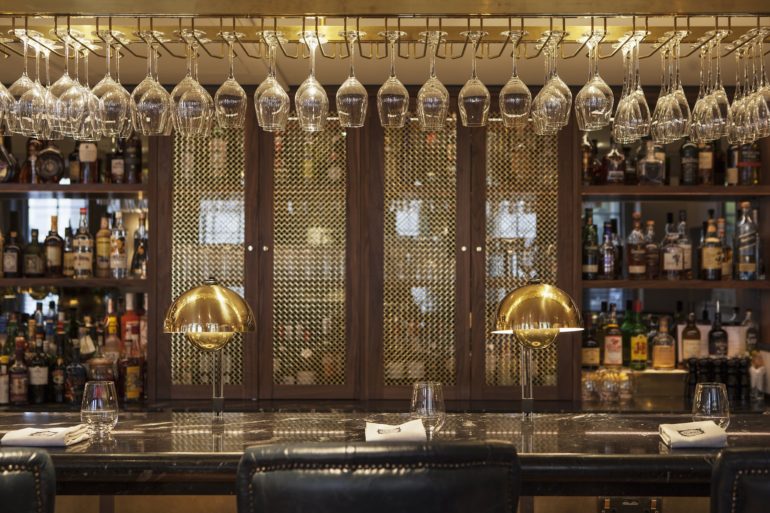 Forbes Travel Guide:
Forbes Travel Guide's globally recognised Star Rating system, honouring the finest players in hospitality, has awarded DUKES LONDON a 4 Star rating. Forbes Travel Guide is the global authority on luxury hospitality. Their professional inspectors travel the world providing quality assessments to hotels, restaurants, and spas based on 900 objective standards that determine their coveted annual Star Ratings.

U.S. News & World Report:
DUKES LONDON has been named one of the 'Best Hotels in England' and 'Best Hotels in Europe' by prestigious US publication U.S. News & World Report along with a special Gold badge denoting that the hotel scored in the top 10%. Results are based on hotel class and user rating as provided by Trip Advisor.

AA Hotel and Hospitality Services:
DUKES LONDON has been awarded with AA 5 Red Star and GBR London (Great British Restaurant), 2 AA Rosettes. AA Hotel and Hospitality Services has developed Quality Standards for inspecting and rating accommodation and restaurants across the British Isles, and it is now recognised within the industry as setting the benchmark standards.

GQ:
DUKES Bar's acclaimed Bar Manager, Alessandro Palazzi, has been shortlisted for 'Best Front of House' in GQ's Food & Drink Awards 2020. Alessandro and his team are the most welcoming and charismatic hosts and the martinis at DUKES Bar are renowned as the finest in London. The awards ceremony will take place on 27th April at The Berkeley in Knightsbridge.

Triple H Awards:
The Triple 'H' Awards shortlisted DUKES LONDON with the following finalist: Housekeeping Manager of the Year, Grozdenka Popova, and Housekeeping Team of the Year and Housekeeping Porter of the year, Plamen Petrov. The Hotel Housekeeping Honours also known as the Triple 'H' Awards – are awards which are open to all sectors within housekeeping, back of house and hotel laundry.