Domberger: 65 Years of Screen Printing
NEWS ¦ PRESS RELEASE ¦ NEW YORK
---
Christie's is pleased to announce Domberger: 65 Years of Screen Printing, an online-only auction of prints and portfolios from legendary German printers and publishers Edition Domberger. The sale will be open for bidding from February 28 – March 6, and highlights will be on public view in the Christie's Rockefeller galleries from February 28 – March 4.
The sale showcases the astonishing variety of works from the Domberger archive, from Pop Art and Op Art to Minimalism and Photorealism, and demonstrates the remarkable artistic foresight, courage and internationalism in their publishing activity. For over 65 years, Domberger has collaborated with renowned 20th century artists throughout their careers, including Annie Albers, Keith Haring, Robert Indiana, Richard Estes, Cy Twombly, Agnes Martin, Claes Oldenburg and Sigmar Polke.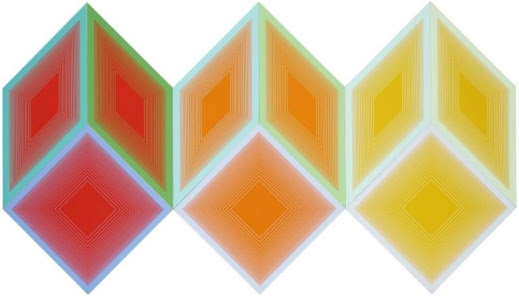 Highlights include Robert Indiana Numbers ($60,000-80,000), Roy Lichtenstein Rain Forest, from: Columbus – In Search of a New Tomorrow ($30,000-50,000), Keith Haring Pyramid ($180,000-220,000), Agnes Martin On a Clear Day ($150,000-200,000), Victor Vasarely CTA 102 ($4,000-6,000) and the legendary Portfolio On the Bowery (150,000-200,000).
The sale also includes rare finds, with estimates starting at $700, and offers many opportunities for (re-)discoveries from the 1960s to 1990s, such as screenprints by Antonio Calderara, Allan D'Arcangelo, Robyn Denny, and many others.
Tim Schmelcher, International Specialist, states: "Without Domberger, the history of 20th century printmaking would not be the same. We are proud to present a great selection of prints and portfolios from Domberger's archives, which illustrate their artistic intelligence, technical mastery and spirit of innovation. The variety of artists, impeccable provenance, brilliant craftmanship and the colorful exuberance of many of prints is sure to excite a wide range of collectors."