Mum-to-be Diary: Unique baby gifts by Fred & Noah
Summer is upon us and it seems like everybody is welcoming newborns in to the world. It can be quite hard to find a gift that doesn't break the bank but is also unique and not something the parents are going to be gifted over and over again. I came across Fred & Noah a small UK family run business specialising in luxury clothing for boys and girls aged 0-6 years and knew immediately this is the answer to cries for help for the perfect present.
It was established in 2014 and run by husband and wife Natalie & Daniel Reynolds, parents to Fred & Noah they 'understand the need for durable baby clothes that are stylish and comfortable'. They specialise in Organic Baby Leggings, Bedding and Footwear but also offer shorts, dresses, rompers, hats accessories and even some adult leggings to match your little one!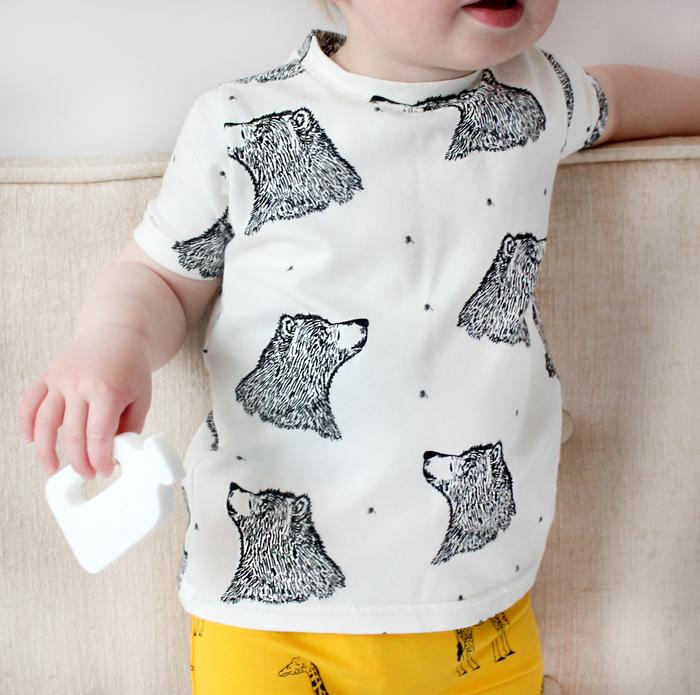 I absolutely love the designs and honestly haven't been able to find anything as fun or different for such a reasonable price. The leggings start at £13.50 age 0-3 and go all the way up to 5-6yrs. They are 95% cotton and machine washable and feature a reversible ankle cuff which can be turned up for shorter babies whilst also keeping their little socks on. I personally love the Elephant, Giraffe and Sheep print but the majority of the range is unisex which is great if for the changing demographic of parents that don't want their child to be all pink or blue.
The shorts, perfect for the warmer weather in the summer are currently available in 6-9months from £16. They are cut for both disposable and cloth nappies and can be mixed and matched with their range of hand printed vests and T shirts.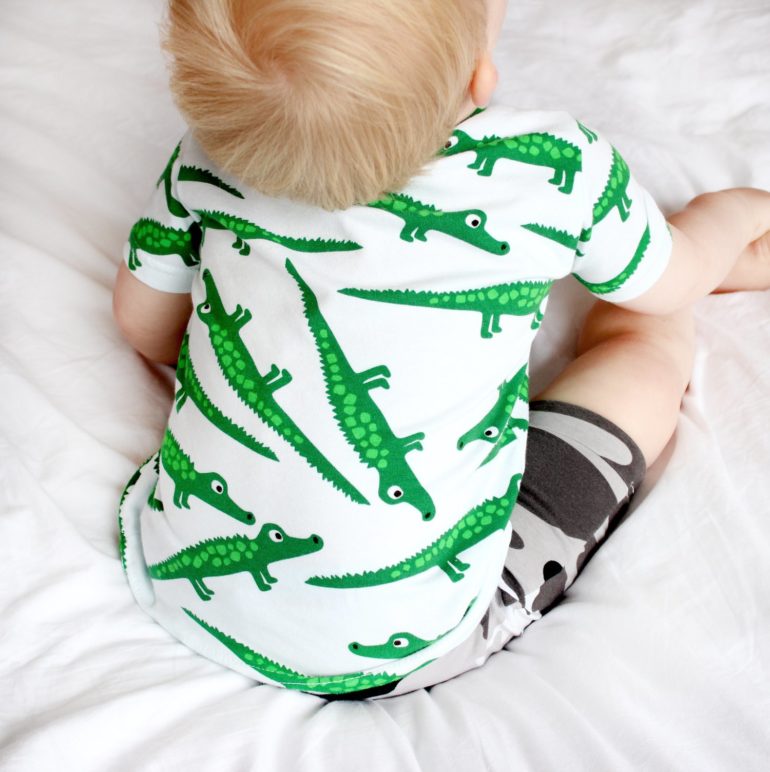 The Child & Baby footwear is a new collection made from 100% genuine leather with a soft suede sole in sizes 0-6 and 6-12 months , perfect for outings in the buggy or as pre walker shoes. Sizes 12-18 upwards feature a flexible rubber sole , perfect for walkers. Colours include, Gold, Rose Gold, Navy Suede and Black leather or for the seriously trendy baby their is a Zebra and Leopard print Chelsea boot guaranteed to turn heads!
The bedding range made from 100% soft cotton jersey features pram blankets through to single bed sheets all in classic black and white with different prints. They also have a great new silicone Milk Bottle teether which is BPA free and also free of any nasty chemicals – it's been safety checked for your little one to chew on and features raised bumps on the back to ease those teething gums and is dishwasher & steriliser safe.
Find out more here: https://fredandnoah.com/