Mum-to-be Diary: Bravado Designs give great extra support
By Katie Wiseman
---
Often an early sign of pregnancy is the changes to your boobs. Therefore, one of the first things you need to purchase is a good bra! I was fortunate in my first pregnancy to discover Bravado Designs, whose products are so good, I started using them again as soon as I discovered that I was pregnant again!
In time for Spring – and hopefully warmer weather attire – Bravado have just launched 'The Plunge Nursing Bra' a sleek, structured, wire-free design that is moulded from their popular Muse Bra and provides a smooth contour without compromising flexibility. With a luxuriously soft, seamless stretch fabric and sewn-in foam cups, this design adjusts to your body and hugs your shape throughout pregnancy and nursing. Featuring a low-cut, plunge v-neckline and modern silhouette, it will make you wonder, is this really a nursing bra?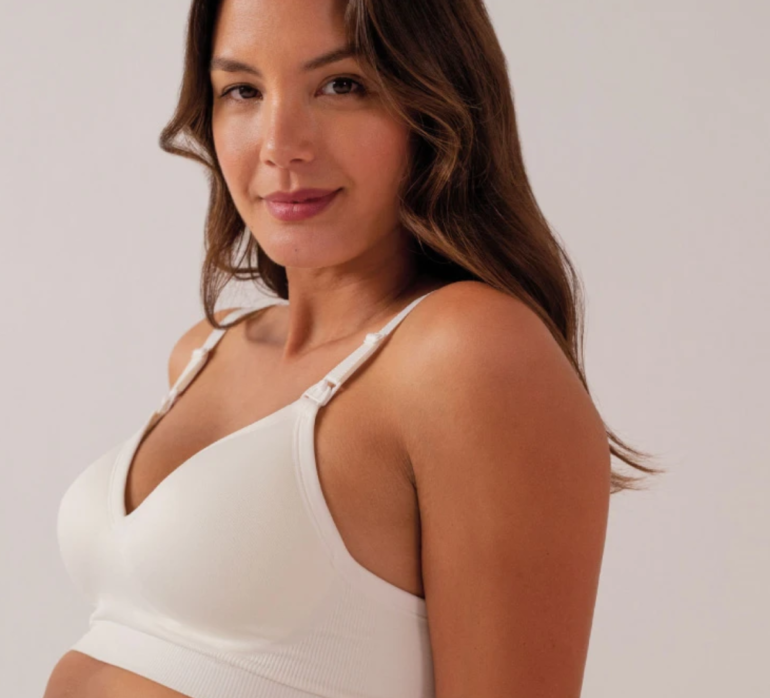 The plunge is available in four colours Black, Antique White, Butterscotch and just in time for spicing up Valentine's day – Lipstick (who says being pregnant isn't sexy?!)! It is priced at £38 and available from small to extra-large. Bravado offers a comprehensive guide to sizing on their website. If this is your first-time shopping with them, they also offer 10% on their website.
They are continuing to expand their collection and Bravado are also launching The Sheer. A Body Silk Seamless Sheer Nursing Bra that is a modern and dainty take on the best-selling Body Silk Seamless Nursing Bra. With the same luxuriously soft yarns, the sheer design features a mesh neckline above a sweetheart cut, that exudes a lingerie-esque style. The barely-there mesh panelling and lower-cut neckline accentuates and bares femininity, beauty, and delicacy. It is currently available in Dawn, Midnight Sky and Black and priced at £36.
So if your pregnant, breastfeeding or know someone who is about to start the journey, we really recommend Bravado as your bra of choice.
Discover more: Bravado Designs | Award-Winning Maternity & Nursing Bras & Accessories