Mum-to-be Diary: The Babymoov YOO-Travel Video Baby Monitor
By KATIE ANN WISEMAN
There are a few different types of baby monitor – but the main difference is that some are audio only, others have audio and video monitoring. With the advances in modern technology in today's society, for me its all about having both functionalities. The YOO-Travel Video Baby Monitor is part of Babymoov's new premium range that caters for various different needs. One of the stand out features is the long battery life- the YOO-Travel has long-life lithium batteries (for both the camera and the receiver) so you can recharge both units and use the Babymoov Yoo-Travel for 24 hours non stop!
With such an impressive battery life and a compact design, the Babymoov Yoo-Travel Video Baby Monitor is perfect for adventures on the go, or staying at home.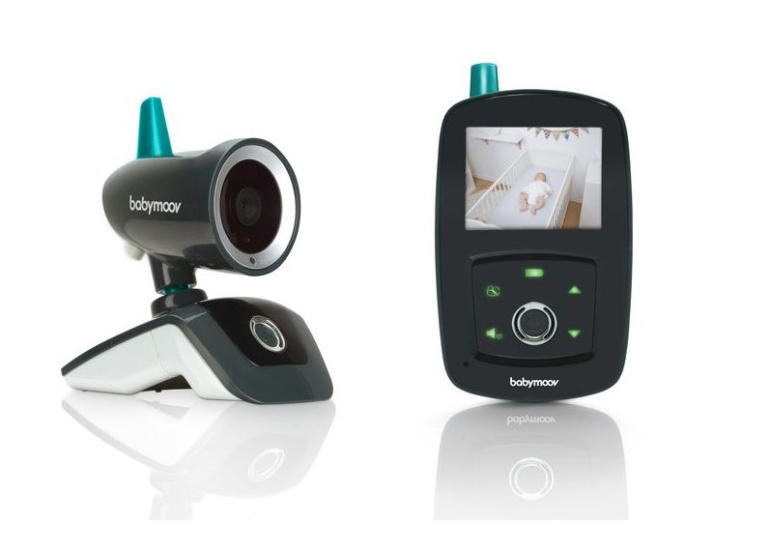 The screen is 2.4-inchs and has 180 degrees panoramic view with x2 zoom. This is great if you have more then one child in the room alternatively you can also connect up to 4 cameras to the YOO-Travel.
Some other features include voice-activated VOX mode and talk-back great to calm and soothe the little one whilst you make your way to them. It also has infrared night vision enabling you to watch over them throughout the day and night. The temperature indicator and nightlight will provide you with confidence and reassurance throughout the early months and beyond and are specially useful when travelling to a different country or climate.
There are multiple languages available making the product universal, and an audible and visual alarm to help identify low battery, out of range and babies noise- the louder the stronger the light. The lifetime warranty also adds an extra assurance of an impressive longevity great for what is a very important piece of equipment for new parents!
Features include:
Impressive battery life video baby monitor lasting up to 24 hours on full charge
2.4″ colour screen with high quality 180-degree vision
Clear sound with zero interference with two-way talkback to your baby
On screen temperature display with integrated night light
Double audible and visual alarms will help to keep your informed
Infrared night vision with clear 2 x digital zoom
Possibility to connect up to 3 Additional Cameras
Find out more online at www.babymoov.co.uk