Mum Diary: DockATot add some style to baby essentials
By Katie Ann Wiseman
You may be familiar with the well-known brand Sleepyhead. For many parents, their iconic baby 'sleeping dock' is an essential item. Recently they have adopted the name of their sister brand to become one global brand called DockATot. Alongside the new brand are new products that offer stylish and safe solutions for families.
A recent collaboration with British Design House Morris & Co has created a really unique collection of baby and home products for today's style-conscious parents.
Morris & Co are recognised for their fabrics and furnishings, which take inspiration from nature. The designs depict swirling plants, flowers and elegant gardens that were the pride and joy of England in the 1860's. By marrying these designs with the DockATot products, parents can add a touch of Verdant English Countryside to their home décor. Let's face it, baby products can be rather bland at times, so we certainly welcome a stylish take on the essentials.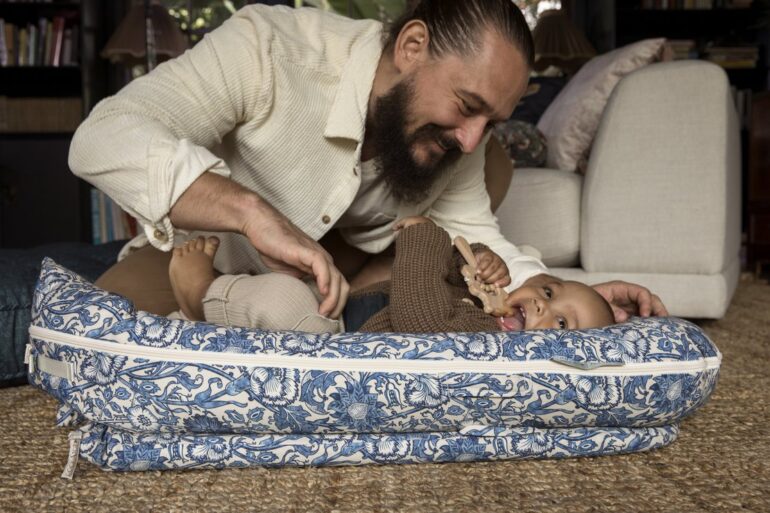 If you own a DockATot, you'll appreciate how easy it is to move around your home or take with you when you travel. The William Morris ethos is all about "having nothing in your house that you do not know to be useful or believe to be beautiful". With this in mind, if you are going to have baby products lying around then what better excuse then to ensure they look absolutely fabulous!
The William Morris Collection includes DockATot pods, Covers, Soft furnishings, Moses baskets, Nursing pillows, Tents and more. The names are even whimsical with Willough Boughs, Strawberry Thief, Brer Rabbit and Blackthorn among the range.
Prices for Spare DockATot covers start at £89 and are a great way of sprucing up your old sleepyhead if you're expecting a new addition!
Discover more at https://eu.dockatot.com/