Running Mum: It's nearly time for the big race
The last time I wrote an entry in the Running Mum Diary was before Christmas and I had just updated my wardrobe with some new trainers and was making the most of training with my daughter in tow, thanks to the incredible Britax pushchair.
Not much has changed on that front and I have been out tackling all types of terrain, in all weather conditions over the last few weeks. In fact, I have even managed to make my way through some very remote footpaths by lifting the pushchair over stiles – it has been great!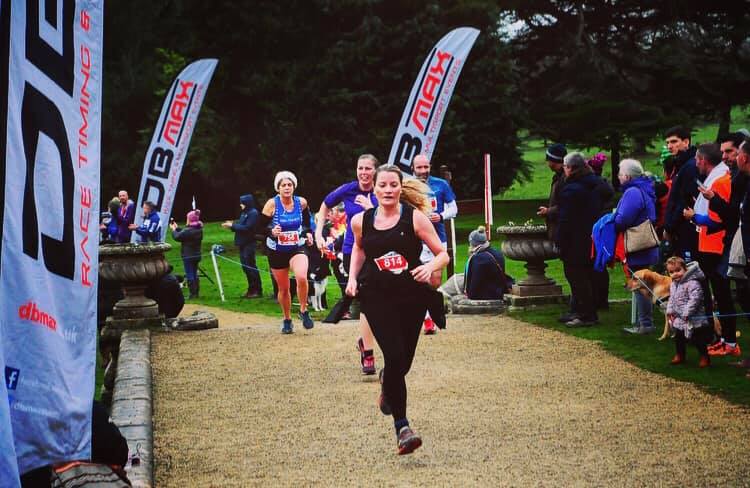 I really enjoyed running over the festive period. After starting in October, it was great to have a high enough level of fitness to take on some long distances. It meant I could get away with really indulging in all the delicious Christmas food and drink, without feeling guilty at all. In fact, every pound I gained during Christmas week had fallen off by January and that is definitely thanks to the long-distance training!
I have increased my mileage as the big race approaches and I have been running at least 20 miles a week (sometimes more), with a substantial run every weekend. Even though the race is nine miles, I have trained over the distance so that it doesn't feel as long on the day. 11.5 miles at the weekend felt pretty tough but I have carried on at my slower pace so that I can enjoy myself as much as possible.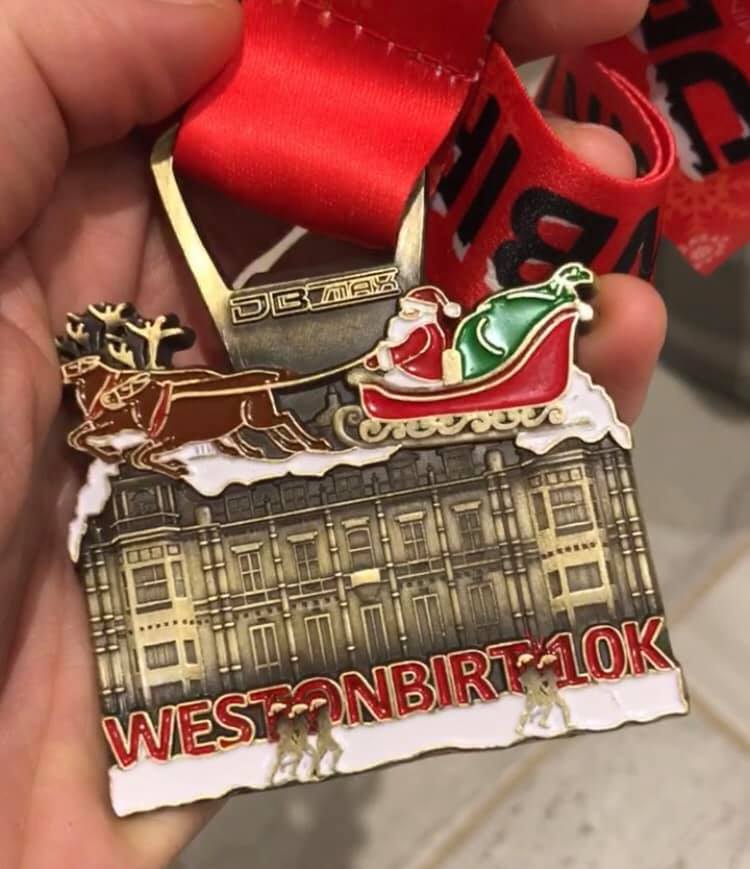 In the middle of December, I managed to get a last minute entry in to the Westonbirt Christmas 10k. I wasn't planning to run a race before the gruelling challenge that I have coming up this weekend, but a space became available and I went for it! I am so glad I did because it was a lovely track. The atmosphere was brilliant and many of the runners wore festive outfits for the occasion. There were runners of all abilities and a great sense of camaraderie. The best part was seeing my Little One cheering from the side lines. The organisers, DB Max, did an excellent job.
I was expecting to record a time of well over an hour because my pace is so much slower nowadays than it used to be, but I was thrilled to cross the finish line under the 60 minute mark and record a time of 58.48!
The challenge that inspired me to start running again in the first place lies ahead this Sunday. Nine miles of extremely undulating cross country running awaits. However, my approach is totally different, and I can't wait to pootle around and just enjoy being part of the event. Fresh air and exercise are the perfect tonic for any January blues and running is the ultimate stress busting activity, even if you take it nice and steady.