Mum Diary: The Aveeno Baby range is ideal for babies with sensitive skin
By Katie Ann Lamb
The well-known pharmaceutical brand Johnson's has recently undergone an overhaul and it has transformed inside and out. Over 50 new products have been launched, which are now available across the UK and Ireland.
The brand promises to deliver everything parents want and nothing that they don't want. With a mission to create the gentlest baby products in the world, backed by science and testing, they are doing their best to meet the needs of today's modern families. The new products mark a major milestone in the iconic brand's 125 year history.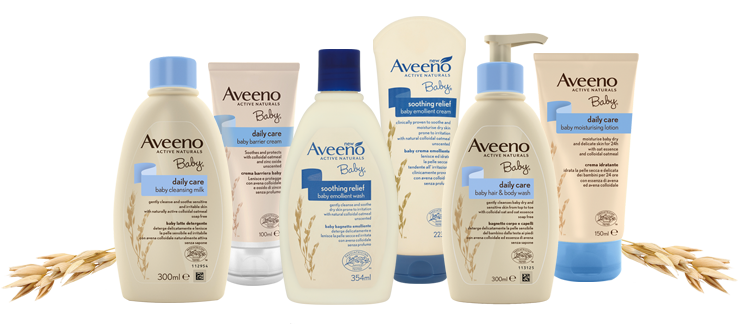 I am a huge fan of the Aveeno Baby range, which is specially formulated for babies with sensitive skin. The Daily Care range gently nourishes and protects skin and is free from parabens, dyes and alcohol. I particularly like the Baby Daily Care Hair and Body Wash and the Daily Care Moisturising Lotion.
Everyone will tell you how important routine is for babies and, for my little one, her bath time is her favourite part of the day. It's great having a product that gently cleanses skin from top to toe without leaving it feeling dry whilst also ensuring hair is soft, shiny and easy to comb at the same time! 2 in 1 products are not only good value but they also make bath time a lot more efficient with slippery little babies!
The mild formula can be used daily. It has been tested by Paediatricians and developed specifically for new-born skin. It is also suitable for babies who may be prone to eczema. The Daily range also consists of a Barrier Cream, Gentle Wash, Cleansing Milk and Wipes.
In fact, for those who are shopping for new mums, an Aveeno hamper would be the perfect gift. Equally, if you just want the best start for your little one's skin, I would recommend investing in the Aveeno Daily Range.
The new range can be found in major retailers including ASDA, Boots, and Tesco.