Stay warm and cosy during winter with luxurious and ethically sourced bedding from House Babylon
We spend many hours in bed during our lifetime and creating the perfect sleeping environment is essential for restful evenings. The quality of bedding plays an important role in creating the most comfortable surroundings.
We recently discovered House Babylon. This company specialises in creating outstanding bedding and linens, with an ethical focus too. All the sheets, duvets and pillowcases from House Babylon are made from ethically sourced, 100% authentic Egyptian cotton. Handpicked and grown along the River Nile, it is guaranteed to create the world's finest and most durable fabric, with an extremely soft feel.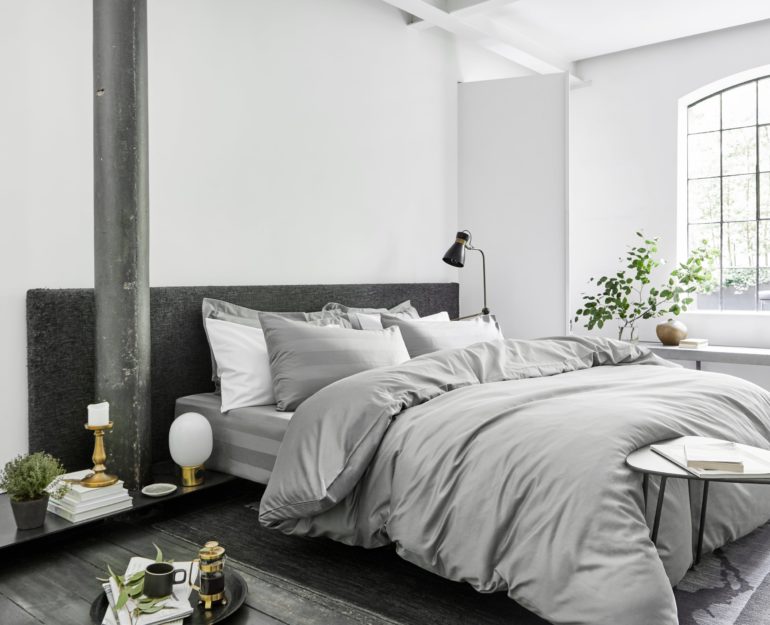 The thread count for bed linen is crucial and House Babylon use premium cotton with a 600 thread count. This means that you can glide across the sheets and feel as though you are wrapped in luxury for the night. The sheets feel smooth and gentle to touch but also strong. There are various shades available and the grey version is ideal for neutral decor.
In addition to bed linen, House Babylon also has a selection of seasonal duvets available. Now that the weather is turning colder, we recommend exploring the winter range, which is made from 100% goose down. With early morning frosts becoming widespread, you can relax knowing that you will stay warm and cosy. Meanwhile, when spring arrives, and the summer nights are on their way, lighter options are available.
If you want to update your bedding, we recommend considering the range by House Babylon. This is also a great place to look if you are furnishing guest rooms at home and want to make a good impression on visitors.
View the full range at https://www.housebabylon.com/