Verona: The Secret Cultural Capital of Italy
Looking for somewhere to go on vacation? If you like great culture, fine food and fabulous weather then Verona in Italy could be the place for you as this is deemed the secret cultural capital of the country by many. This beautiful city has a tremendous amount to offer whether you are travelling with that special someone, with family, with a group of friends or solo.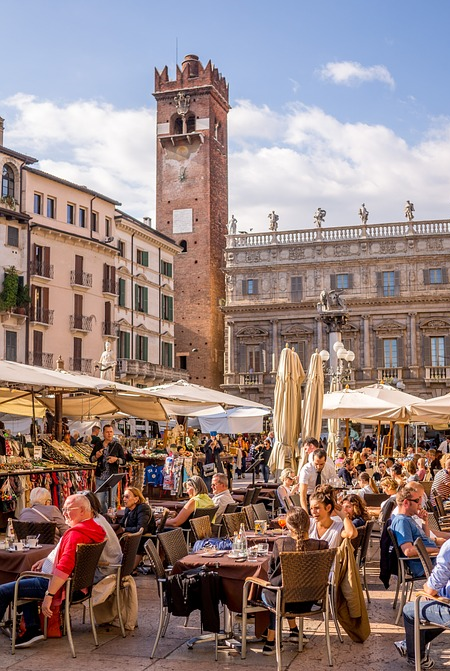 ---
Centro Storico
Centro Storico is the beautiful historic centre of Verona and the beating heart of the city. Here you will find a number of major cultural highlights, including a handful of stunning churches, Juliette's house (more on this to come) and inviting piazzas with many cool bars, cafes and restaurants which are ideal for sampling the local cuisine and people watching. Be sure to schedule time wandering the streets and soaking up the atmosphere here.
---
Verona Arena
Found close to the splendid Piazza Bra (which sits on the edge of Centro Storico) is the mightily impressive Verona Arena – one of the best preserved Roman amphitheatres and one which is still in use today. It is now an iconic open-air opera house that is capable of seating 30,000 people, but if there is no show while you are in town you can still buy tickets to the excellent tour of the arena. If possible, it is worth coinciding your trip with the world-famous Verona Opera festival which attracts people from around the globe for mesmerising performances each year.
---
Giardino Giusti
Verona can be a busy place so it is worth looking for an escape from time to time and you will do well to find somewhere better than Giardino Giusti across the river from the historic centre. Here you will find astonishing Renaissance landscaping with beautiful vegetation and amazing views over the city – this is a highly romantic spot if you are travelling with that special someone.
---
Juliette's House
As mentioned, at Centro Storico you have the opportunity to see the famous balcony of Juliette's house from Shakespeare's Romeo & Juliet (there is also a statue of Juliette). Fans of Shakespeare and literature will love this cultural experience, but be warned that it can get very busy here and you may have to queue.
---
Basilica of St. Anastasia
A stunning 13th Century Gothic church with amazing frescoes and an equally breathtaking interior, the Basilica of St. Anastasia is located near Ponte Pietra and is highly worth the visit. Ponte Pietra is also worth checking out while you are in the area – this is a pretty bridge which connects the old city of Verona with Castel San Pietro and the Teatro Romano (a cool ancient Roman theatre and museum).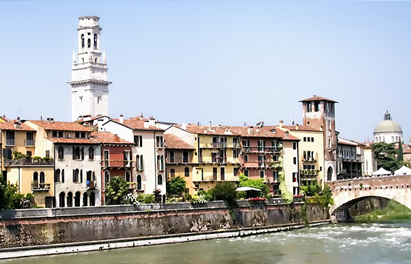 These are just a few of the amazing cultural highlights that are waiting to be discovered in Verona – Italy's secret cultural capital. While there are certainly attractions like these that you will want to tick off of your list, one of the nicest ways to spend time in this city is simply to wander the streets, taking in the atmosphere and stopping off at the many welcoming establishments found throughout the streets of Verona.
---