Miss travelling? Satisfy your wanderlust at home with these cookbooks
¦ Featured Article ¦
Cancelling travel plans has become the norm this year because of the coronavirus pandemic. Although some flights are now departing, it's understandable that many people still don't feel safe venturing abroad. As well as putting a damper on your sense of adventure and the chance for much needed rest and relaxation, no holidays also mean you'll have to wait to indulge in the restaurants, cafés and food markets you were looking forward to.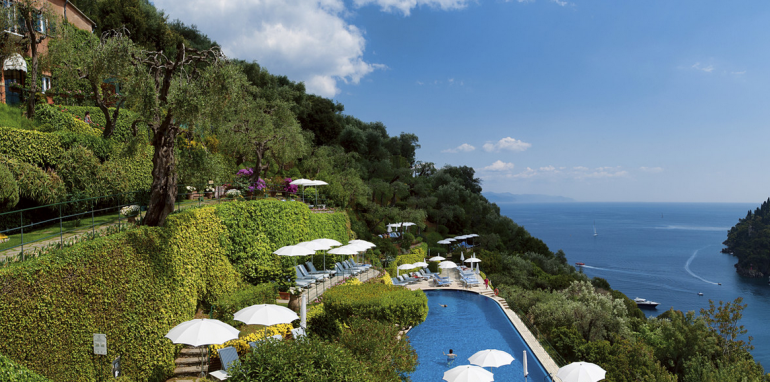 However, this does mean that there's never been a better time to treat yourself to a new cookbook, allowing you to bring these flavours to your home instead. These five recent releases will transport you to far-flung places, tantalise your taste buds, and enable you to engage with a different culture to build your knowledge of the world.
---
1.    Pasta Grannies: The Secrets of Italy's Best Home Cook by Vicky Bennison
---
Inspired by the popular YouTube channel of the same name, Pasta Grannies is a collection of 80 authentic recipes perfected by Italian nonnas around the country, introducing their readers to an array of exciting combinations. For example, a highlight is the tagliatelle with tomato and anchovy sauce from nonnas Pasqualina and Maria, breaking convention by swapping cheese for breadcrumbs and walnuts. This is sure to be a crowd-pleaser, and as the experts at Pasta Evangelists note, tagliatelle works perfectly as "a quick and easy midweek family meal, or a delicious dish to impress dinner party guests". Elsewhere, you'll discover how to make a number of pasta shapes you may never have heard of before, like the cinnamon-scented lumachelle della duchessa, and a type of delicious hand-rolled spaghetti called pici.
Buy now from Blackwell's.
---
2.    In Bibi's Kitchen: Recipes and Stories from Grandmothers from the Eight African Countries that Touch the Indian Ocean by Hawa Hassan with Julia Turshen
---
Italy isn't the only country where grandmothers lead the charge in exceptional home cooking. In Bibi's Kitchen presents recipes and remarkable stories from grandmothers (or bibis) from South Africa, Mozambique, Madagascar, Comoros, Tanzania, Kenya, Somalia, and Eritrea. Dishes include Ma Shara's famous Ajemi bread with carrots and green pepper showcasing "the real Zanzibar", and Ma Vicky's Tanzanian Matoke (stewed plantains with beans and beef). It's taken a long time for African cuisine to gain exposure in the UK, but as evidenced by Great British Chefs' 2018 guide to East African Food, there is now a growing interest, and this cookbook will show you what you've been missing.
Buy now from Amazon.
---
3. Dishoom by Shamil Thakrar, Kavi Thakrar, and Naved Nasir
Most UK foodies have heard of Dishoom, the award-winning group of Indian restaurants which has become astronomically successful due to its relaxed service, elegant decor and exquisite Indian food. In this cookbook, co-founders Shamil and Kavir Thakrar and executive chef Naved Nasir teach customers how to recreate the taste and comfort of their most famous dishes, from the bacon naan roll and black daal, to okra fries and jackfruit biryani. As well as being full of need-to-know culinary secrets, the pages also take you on a magical tour of southern Mumbai, where you'll be immersed in the unique food culture of this eccentric yet charming city.
Buy now from Waterstones.
---
4.    Made in Mexico – The Cookbook: Classic and Contemporary Recipes from Mexico City by Danny Mena, with Nils Bernstein
---
Before the coronavirus wreaked havoc with travel plans the world over, Mexico City had been named as a top foodie destination to visit in 2020. If it was on your wishlist, Made in Mexico is definitely the book for you. This is chef Danny Mena's love letter to the food of his hometown Mexico City, and his book's mission is to equip you with everything needed to cook over 100 authentic recipes at home, including tacos, ceviches and salsas, as well as breakfasts, snacks and desserts. The book also acts as the ultimate food travel guide to Mexico City, with Mena naming all the establishments that have inspired him, including a handy restaurant index so you can easily find them when you finally get to visit.
Buy now from Book Depository.
---
5.    Vietnamese Food Any Day: Simple Recipes for True, Fresh Flavors by Andrea Nguyen
---
International cuisine can be tricky to pull off in the UK, as the ingredients you need are often near-impossible to find. However, Andrea Nguyen removes this barrier to Vietnamese cooking by focusing on easy-to-find ingredients from your local supermarket. She pairs these with innovative techniques used by her mother to adapt recipes as a Vietnamese immigrant living in the USA. From much-loved classics like banh mi, rice paper rolls, and pho, as well as dishes such as honey-glazed pork riblets, and turmeric and coconut rice, it's never been easier to replicate the taste of Vietnam in your own kitchen.
Buy now from WHSmith.