How to back a winner at Cheltenham Festival 2020
In this article, Peter Watton from matched betting specialists OddsMonkey shares his top tips for picking a winner at this year's Cheltenham Festival.
The Cheltenham Festival is one of the most prestigious events in the racing calendar, with interest in both the social and sporting side of the meet. And, whether you're attending the spectacle this year or just watching from home, having a little flutter on the horses is a great way of making an already exciting event even more thrilling.
But, how do you go about picking a winner? Well, to get you up and running, I'm going to share my betting tips that will help you decide on a horse, even if you're not an expert.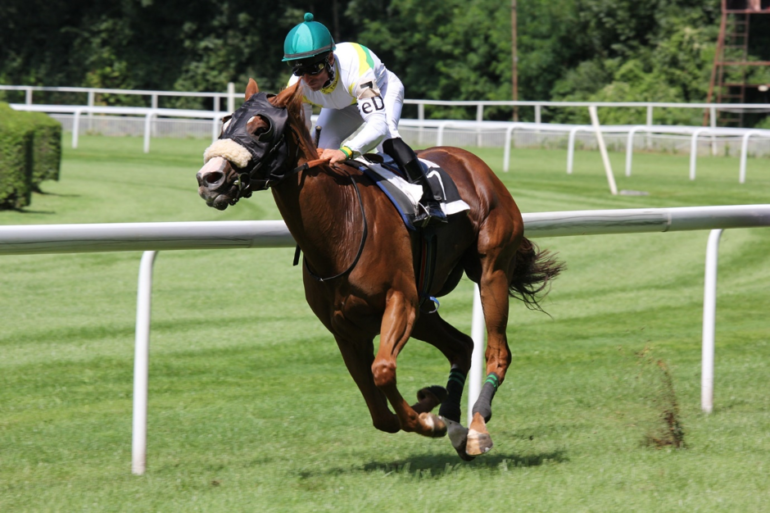 ---
Make sure you know the Cheltenham schedule
---
To start with, it's a good idea to familiarise yourself with the Cheltenham Festival schedule to make sure you know what's going on, where, and what you should be focusing on.
The Festival runs from Tuesday 10 March to Friday the 13 March, with seven races each day. The first race is the Sky Bet Supreme Novices' Hurdle at 13.30 on the Tuesday and events are brought to a close with the Martin Pipe Conditional Jockeys' Handicap Hurdle at 17:30 on the Friday.
If you want to focus on the big races, it's worth knowing when the Grade I races are — especially the Festival's famous Gold Cup. There's a Grade I event every day:
Day 1 (10 March): 15:30 — Unibet Champion Hurdle Challenge Trophy
Day 2 (11 March): 15:30 — Betway Queen Mother Champion Chase
Day 3 (12 March): 14:50 — Ryanair Chase
Day 4 (13 March): 15:30 — Magners Cheltenham Gold Cup Chase
---
Choose when to place your bets
---
One decision you will need to make is when to place your bets, as you'll need to think about your approach. This is because placing bets early, before the final declarations are made, will result in better odds and more risk, while betting when the runners are confirmed will pose less risk, but you will only have access to shorter odds. You will need to choose a tactic to suit your style.
You can access odds well in advance of the Festival, which is known as ante-post betting. These odds are much higher because you are backing the horse to make it to the Festival, get entered, reach the race you've bet on, and then win. The chances of all this happening are more remote than simply putting a bet on a horse that has already made it to the start line at a later date.
The final declarations and fields for Cheltenham are not confirmed until 48 hours before the day of the race. This means that, at the time of writing, there is still time to put an ante-post bet on a horse, should you wish.
---
Find a runner that matches your aims
---
Once you've scanned through the races that may be of interest and you've thought about when to place your bet, you need to find a horse that you want to back. This can be the toughest part of the whole process, but there are a few tips you can follow to find your ideal runner:
Review the experts' advice: Pundits are usually experts on horse racing and they almost always have tips for who they think will win. They have access to stats and records that they will have assessed to come to a decision. While they aren't always right, they are worth listening to, so be sure to read the paper, turn on the TV, or get searching online.
Look at the odds: Like the pundits, bookies will have crunched the numbers before offering certain odds, so it's worth looking at the odds to see how they rate a horse's chances. You also need to decide if you want to take a flutter on an outsider or back one of the favourites. This may come down to whether you're in it for the thrill or the money!
Follow your gut instinct: Another approach you can take to betting is to ignore the odds and the experts, then go with your gut instinct. You might go for a horse with a humorous name or one that you just like the look of — you never know, you might strike it lucky.
With Cheltenham right around the corner, now is the time to decide on your approach to betting. I hope these top tips help you pick an event and horse that is to your liking. Best of luck!