Stylish swimwear by Melissa Odabash
If you are searching for stylish, comfortable and luxurious swimwear, look no further than Melissa Odabash.
—
I recently visited the Seychelles to explore two of the islands for The Sloaney. The features will be coming to our travel pages and Sloaney TV soon but in the meantime I must highlight the Melissa Odabash swimwear range to our readers.
I always find it slightly strange shopping for bikinis and bathing suits during the cold winter months. There is not normally much around at this time of year and trying on a bikini with pale skin is never much fun. Prior to my trip to the Indian Ocean, I decided to shop online for some new swimwear and this is when I came across various pieces by Melissa Odabash.
Before buying anything I read up a little bit about the designer. Melissa is a former swimwear model and she now focuses on adding a sense of high-fashion to the world of beachwear, while also understanding what women want.
After picking a couple of my favourite designs I waited a few days for them to arrive and they fitted perfectly. I was really impressed by the cut and the flattering styles.
I usually order one size up in swimwear but this is more about personal preference than need. The pieces I chose were excellent when it came to swimming in the sea and the material felt very light and luxurious to wear, even in extremely humid conditions.
I thoroughly recommend considering the range when shopping for your next beach holiday. I stumbled across Melissa Odabash on Net-a-porter and The Outnet. You can also buy directly from the designer's website and Simply Be stock her range for curvaceous figures.
Here are some of my favourite pieces by Melissa Odabash:
The Argentina embossed swimsuit is available from The Outnet and costs £90. I picked this up for my Seychelles trip and I loved everything about it – it is so comfortable!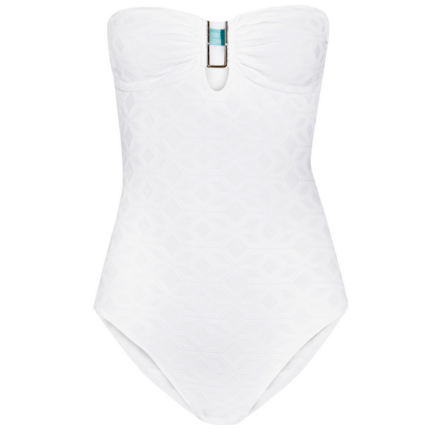 Also available on The Outnet is the beautifully bright turquoise Florida ruched halterneck bikini, which costs £74.70.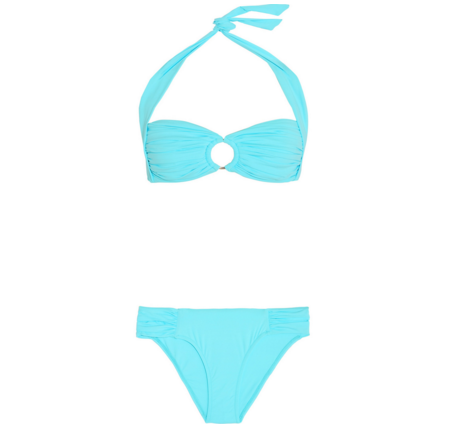 Meanwhile, over on Net-a-porter you can shop even more of the collection, including the Jamaica one-shoulder snake-print swimsuit for £210, which was seen on a few celebs over the Christmas period.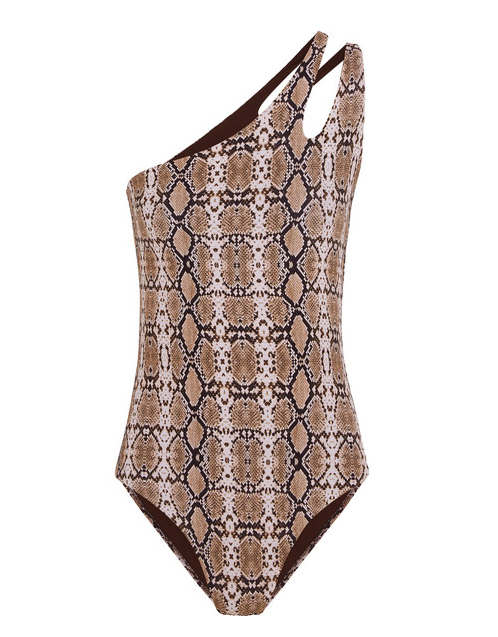 Simply Be also has some lovely pieces that will suit those with curves. Highlights from the collection include the giraffe-print bandeau swimsuit (£45) and this runs from a size 12 to 32.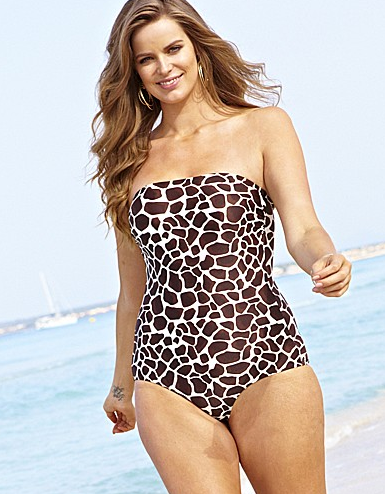 Find out more about Melissa Odabash at www.odabash.com. Take a look at our Instagram and Twitter for a preview of the Seychelles trip.