Mitsubishi Motors Badminton Horse Trials 2019 Style File
With the Bank Holiday ahead, many people decided to get the long weekend off to an enjoyable start today by attending the second day of Dressage at Badminton Horse Trials. There was some rain overnight and, at times, a few showers seemed to be on the horizon; however, the sun eventually made an appearance to ensure those attending could enjoy a pleasant afternoon.
Highlights in the Shopping Village include the Kate Negus stand, where you can browse the lovely collection of bags. There also also some impressive boutiques in the Country Living Magazine marquee including a fabulous selection of necklaces by Alex Pringle and thelinen rain collection by Winnie Magee. For those planning to visit over the coming days, the ground remains pretty dry. Light footwear, as opposed to wellies, can be worn if preferred.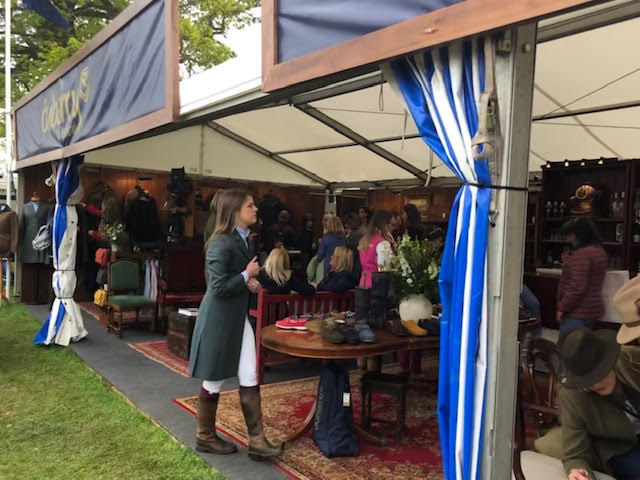 On the topic of footwear, the Dubarry boutique was buzzing with shoppers who were offered a glass of champagne as they browsed the collection. A brand new navy boot was released last week, as well as a fresh style of luxury boot that features a zip and raised heel (both pictured below). These additions to the already successful range are proving a real hit with the fashion-conscious country crowd.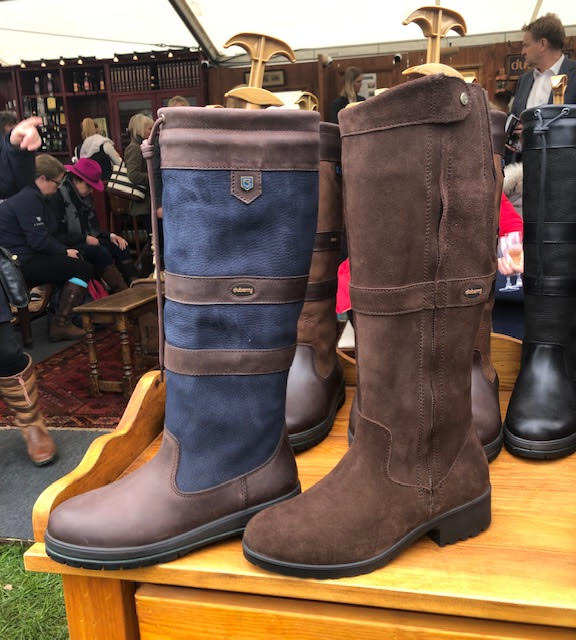 As mentioned in our style guide about what to wear to Badminton Horse Trials, we spotted plenty of tweed being worn by attendees. Guests at the event also took some inspiration from our Trot Up Fashion Report with trilby hats and knee high boots a popular choice.
Here are some of the looks from the event today…