Enjoy the magic of Christmas at Longleat with a trip on the Santa Train
Visiting Father Christmas during the festive season is a highlight for children – and all members of the family for that matter! At Longleat, visiting Father Christmas is made extra special thanks to their popular 'Santa Train'. The experience really brings to life the magic of Christmas and those wanting to visit the grotto board the little train at the station within Longleat.
You can feel the excitement building as children wait on the platform ahead of the journey. The train chuffs through parts of the safari park and passes the lake, which plays host to sealions is the backdrop to the gorilla enclosure.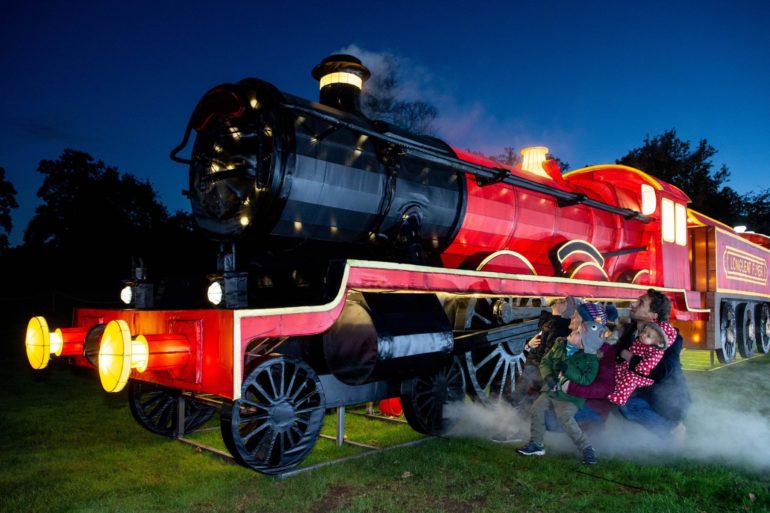 The Santa Train pulls into North Pole Halt and a Winter Wonderland awaits. Snow-covered fir trees, reindeer headcollars and elves greet excited visitors. The train only sits a certain amount of people (booking in advance is essential) and so even if you are last off when you reach the North Pole, there will only be a short wait by the big fire outside before you are invited in to meet Father Christmas.
Every child that takes the Longleat Santa Train receives a beautifully wrapped gift and the opportunity to buy a photograph of their meet-and-greet session. It is such a wonderful occasion that we will be making this an annual family tradition from now on. 
There is much to please those visiting Longleat at this time of year and the Festival of Light has become renowned as one of the best winter displays in the country. Chinese lanterns are positioned throughout the estate and will add an extra special dimension to your visit. The lanterns are inspired by wonderous scenes from around the world and look sensational as dusk arrives. Many of the dates are sold out and pre-booking online is vital.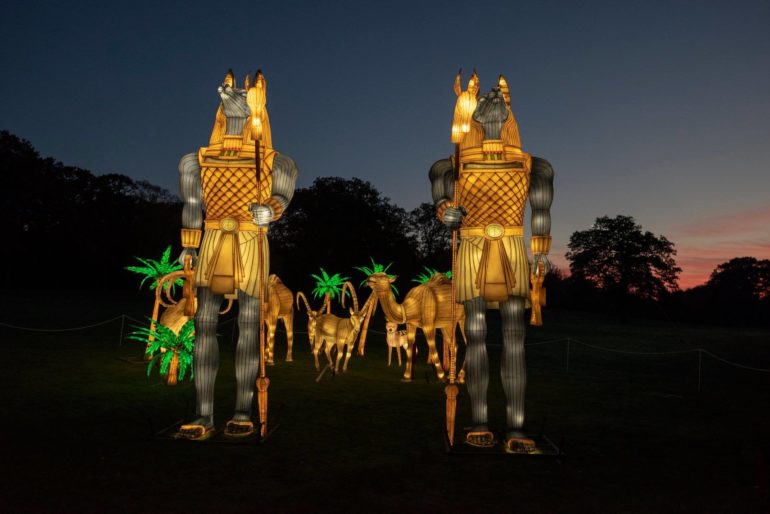 There is also a Christmas Tree Show, which features a 50ft dazzling tree. The attractions far from fade after Christmas and there is a New Year's Fireworks display taking place on the 31st of December and the 1st of January. The displays are included within the usual day ticket. The day ticket also offers access to a number of other attractions at Longleat.
Even on a cold winter day, the safari is well worth it. The magnificent lions prowl through the woodland and the tigers look even more stunning than normal when they are seen on a frosty morning. Monkeys, rhinos and deer also feature and you can get incredibly close to many of nature's most beautiful animals.
Book the Longleat Santa Train and Festival of Light online at www.longleat.co.uk