Added on 11 December 2015
TheSloaney
Christmas Gift Ideas , Julia Lloyd George , Julia Lloyd George jewellery , Luxury Jewelley , Regenerating Jewellery
Julia Lloyd George designs jewellery that stands the test of time
Julia Lloyd George recently hosted a Christmas exhibition at her Earls Court studio that showcased some of her stunning jewellery collection. Guests were welcomed with a champagne reception on the opening night, where a select number of invitees were given the chance to admire some of the best pieces.
Those who follow The Sloaney on Twitter, will already have seen some of our favourite pieces when we gave readers a sneak peek. The evening provided the perfect opportunity to pick up some special presents for the festive season. If you are still looking for Christmas gift ideas, it is not too late! We recommend browsing the selection of unique pieces that are available to purchase from Julia's website.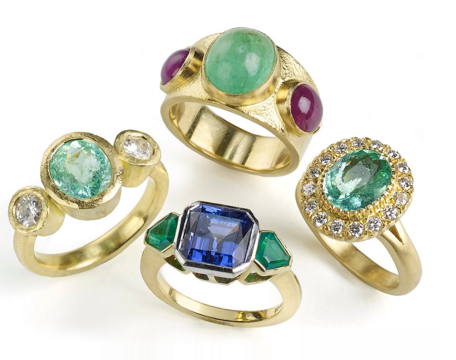 Julia Lloyd George has been pursuing her passion for jewellery for many years. The softly spoken and stylish designer is an expert navigator of Hatton Garden and spent several years as an apprentice for one of the Hatton Garden manufacturers.
She was one of the few women involved in the industry at this time and successfully brought a feminine touch to the trade. Her vast knowledge of jewellery is impressive and following a stint as a designer for Garrard & Co, she decided to make the most of her talents by creating her own range in 1985.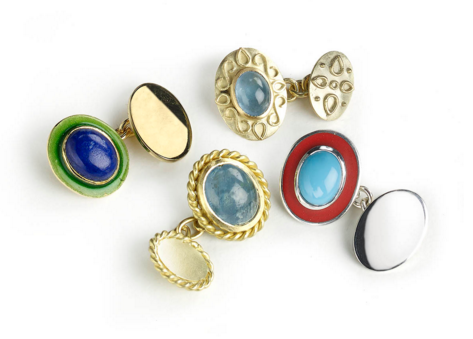 When you view the current collection by Julia Lloyd George it becomes obvious why her designs have stood the test of time. It comes as little surprise that her work still remains popular 30 years after she first launched her independent line. There is a mix of bold statement pieces, both delicate and chunky options, and also an array of subtle and timeless items.
We love the wide variety of coloured stones what are available and they are also presented in beautiful settings. Great care is taken when sourcing the stones and quality is a priority. Furthermore, the pricing is quite broad, which means you can splash out on something very extravagant or opt for a more subtle option to suit your purchase requirements. This is not an 'off the shelf' range and the individuality of each piece makes owning an item very special.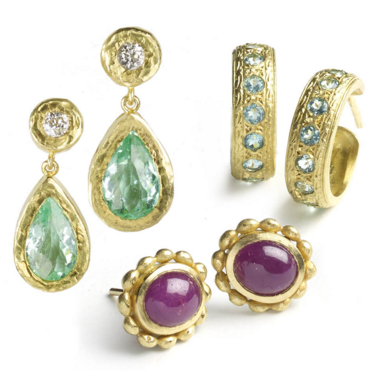 Another interesting fact to note concerns Julia's expertise in the area of regenerating old pieces of jewellery. If you have an antique item at home or have perhaps inherited some precious jewels, Julia can help with changing the function or making amendments in order to maximise the potential. For example, you may be given a ring by your grandmother that could be better suited as a necklace.
In short, if you require an expert opinion on anything to do with jewellery, Julia Lloyd George is the lady see. Her mind is packed with fascinating information about the trade. This is why Julia has such a high number of loyal clients who trust her knowledge and also admire her creative flair.
View the collection by Julia Lloyd George online at julialloydgeorge.com. Pieces include rings, necklaces, cufflinks, bracelet and earrings. You can arrange an appointment by phoning 0207 373 5093.