Get glowing summer skin with the Charlotte Tilbury Glowgasm range
As the summer approaches, there is one beauty trend that everyone wants and that's glowing, sun-kissed skin. Of course a healthy diet and plenty of exercise will help to get your skin in the best possible condition for the coming months.
The odd facial here and there won't do any harm either, but if you need some extra help with getting the glow factor on a daily basis, we love the Glowgasm range by Charlotte Tilbury.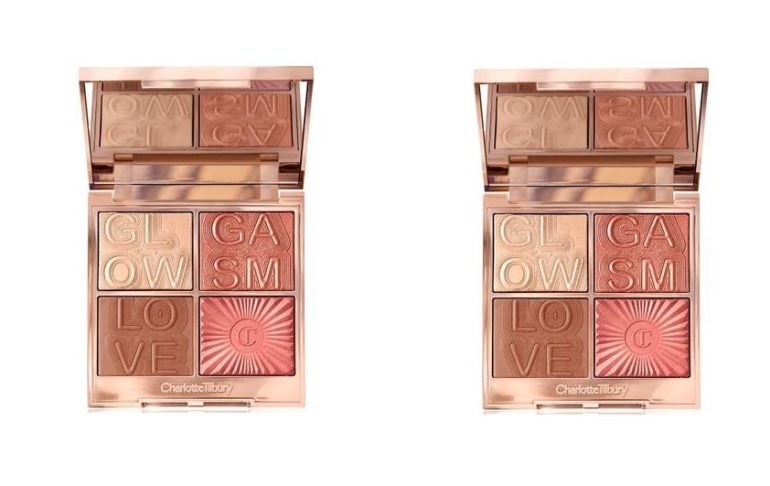 The Glowgasm Face Palette is another hero product from the acclaimed makeup brand. It has four highlighters that can be used on both the general face and eye area. This is great for those who want to add some extra definition to cheekbones. We also recommend using it on the eyelids too and love its versatility. The different shades give you a choice of applying a straight highlighter, a bronzed tone, a pop of blush or a multi-glow.
If you like to experiment with different sculpting techniques, the Charlotte Tilbury Glowgasm range also has a Beauty Light Wand and this is ideal for using on your cheeks.
Don't forget to drink plenty of water too and stay hydrated as the weather warms up.