Tom's Kitchen Chelsea: Enjoy comfort food classics cooked to perfection
Tom's Kitchen Chelsea has been open for 10 years and during this period it has developed a reputation for being one of the best brasseries in London. It was launched by the Michelin starred chef Tom Aikens and presents diners with a menu that is packed full of traditional favourites.
The Sloaney visited on a Tuesday evening and the venue was bustling with guests enjoying fresh and well-presented produce. The jovial atmosphere injected a sense of energy into the building, which is a popular haunt for Chelsea locals. However, Tom's Kitchen also attracts foodies from afar and there are several related brasseries dotted around town.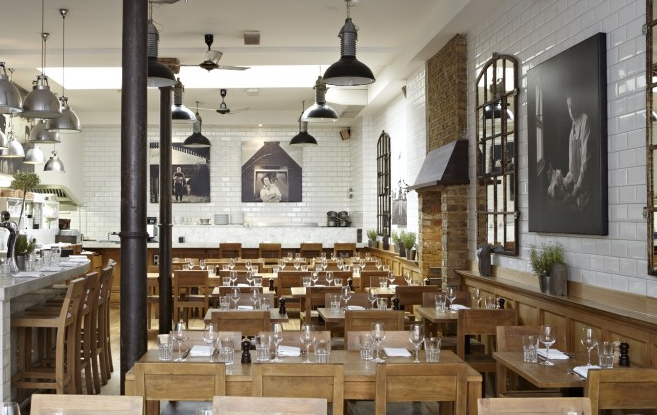 The wine list is extensive and you can begin your meal with a glass of Champagne Collet. For those who want to stick with bubbles throughout, Ruinart Blanc de Blancs and Dom Perignon are among the bottles available.
However, the drinks list boasts an extensive selection of white and red wine and the Domaine du Chardonnay (Chablis) proves a good choice. That said, it depends what you choose to eat and there are more than enough options that will complement the flavoursome food.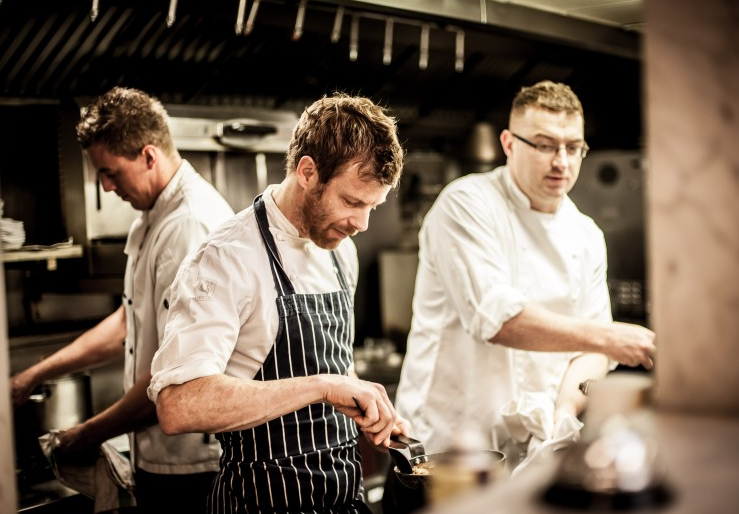 There are few restaurants in London that successfully manage to master high quality, comfort food classics. However, Tom's Kitchen Chelsea excels in this area. Key dishes to note on the menu for beginning your experience include Hand Dived Scallops that are presented with caper purée, charred cauliflower and raisin vinaigrette, as well as the Spicy Crab Cake, which comes with a cucumber and chilli salsa.
There are many delicious main courses to choose from including Venison Casserole with mashed root vegetables. This hearty and warming dish is ideal for a wintery evening but you may also be tempted by the Slow Cooked Pork Belly or Lamb Rump. The menu changes according to the seasons and there is plenty available to satisfy those with a love of seafood. Roast Monkfish Tail, Mussels and Roast Fillets of John Dory are just some of the popular options. The latter is excellent.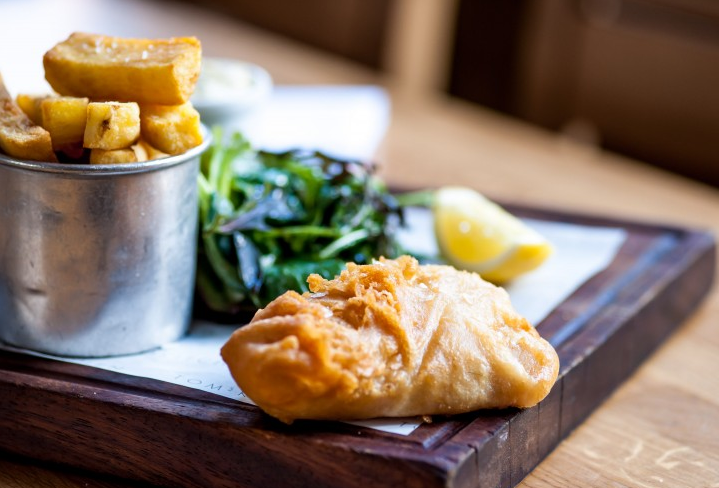 Grilled delights include various steaks and burgers. Whatever you choose as a main course, the triple cooked chips with truffle is an essential side dish – the mix of truffle and chips is simply exquisite. The pudding menu presents an array of sweet treats but the Baked Alaska to share is probably unbeatable.
It comes as no surprise that Tom's Kitchen Chelsea is busy on most evenings. The open cooking area and simple décor, which features striking farming images, is complemented by friendly staff and a wholesome approach to cooking. The atmosphere in particular ensures this welcoming and homely destination is a must-visit for London diners.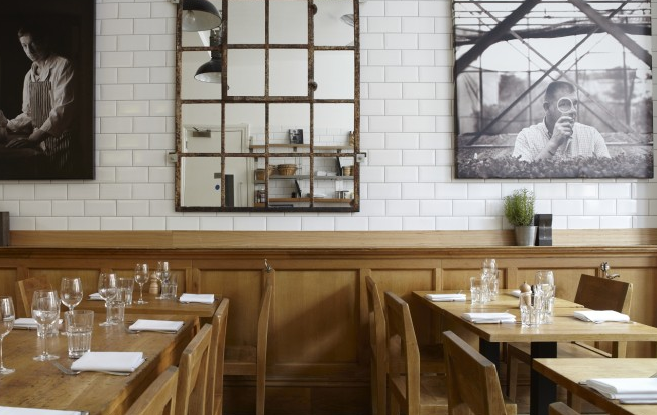 News: Bringing Brunch to Lunch
Tom's Kitchen Chelsea has recently launched the Bringing Brunch to Lunch menus, adding dishes such as Truffle Eggs Benedict; Avocado Eggs Florentine; and Hot Smoked Salmon Eggs Royale, to the existing range of British comfort food classics. Also new to the menus will be a selection of lighter options such as Ark Chicken Caesar Salad, and Super Food Salad of the Day. Tom's Kitchen are renowned for serving the finest British ingredients in a relaxed and informal environment, and the new Bringing Brunch to Lunch menus will be available from Monday to Friday, 12pm to 2.30pm
Tom's Kitchen is located at 27 Cale Street, Chelsea, London SW3 3QP 0207 349 0202 www.tomskitchen.co.uk