The Ginger Pig BBQ box is a summer essential
Whether you plan to enjoy a staycation this summer and make the most of the UK heatwave or want to host a party with friends in the sunshine, we have found the perfect treat. The Ginger Pig BBQ Box is an exceptional collection of the finest British meat and ideal for alfresco dining.
The Ginger Pig BBQ Box is designed to feed four to six people; however, the amount and quality of produce is so impressive that we think it will go further for many!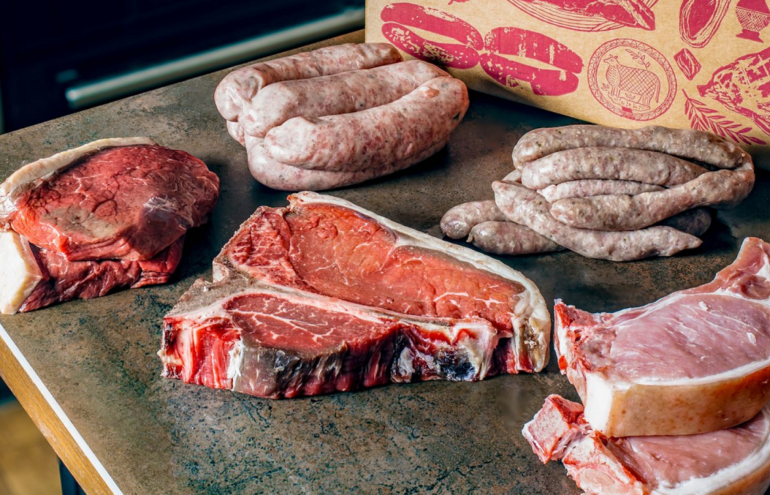 Among the selection of meat in the box is a juicy T-Bone steak. There are also two rump steaks included in the mix. If rump isn't your usual cut, you should let yourself be swayed by The Ginger Pig's version, which is incredibly tender and flavoursome. All of the steak has been aged for a minimum of 28 days and the beef burgers that also come in the box are delicious too.
For pork fans, there are two generous pork chops included, as well as 12 Lincolnshire sausages and 12 chipolatas.
We have been bowled over by the standard of meat that is available from The Ginger Pig. The BBQ box is an absolute summer essential and a sure-fire way of making a serious culinary impression, whatever the occasion.
The box is priced at £70 and includes: 1 x 600g T-Bone; 2 x 350g rump steaks; 2 x 370g pork chops; 4 x beef chuck burgers; 12 x Lincolnshire sausages; 12 x chipolatas. You can purchase it online at www.thegingerpig.co.uk or by calling 0203 8697800