Taj Hotels Announce New London Restaurant
There is an exciting new restaurant opening, TH@51 at the Taj Buckingham Gate Suite & Residences hotel in St James, London coming soon. Launching on Friday 28th January 2022, TH@51 will be a new restaurant that welcomes communities of food lovers to pique their palates in a beautifully designed space in the heart of St James. 
Located at Taj 51 Buckingham Gate Suites and Residences, TH@51's name references both its famed location at 51 Buckingham Gate, and the Treehouse rooftop bar at The Taj Dubai, a stylish outdoor oasis with a unique food and drink offering.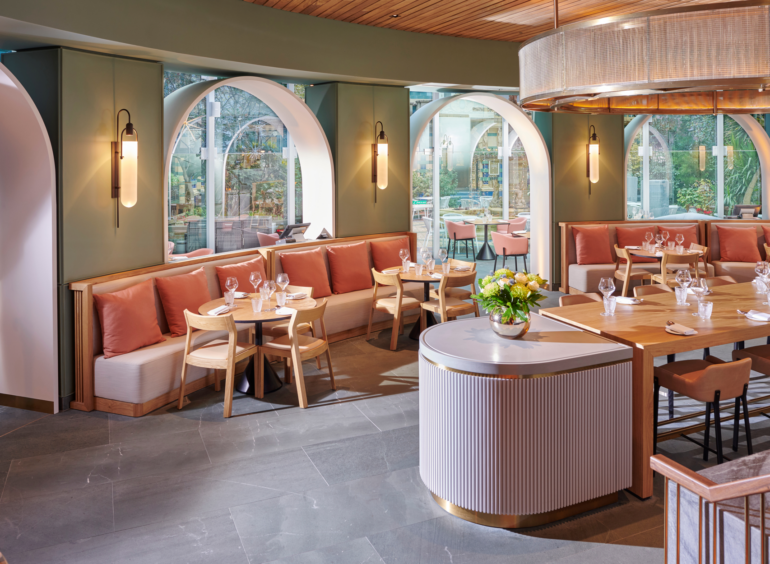 Focusing on global food with a creative spin, the menu draws inspiration from flavours around the world, exploring the unexplored to create a food and drink experience that excites all senses. The signature dishes are truly unique, pairing popular flavours from varied cuisines together to create dishes that are recognisable in their differences. TH@51's food reflects London's myriad culinary influences, celebrating the finest ingredients and traditions from far flung destinations and those closer to home.
Signature dishes include:
Burrata & Kale Chaat (V) – Fried kale, Italian burrata, mint & tamarind chutney, onion tomato salsa, crispy sev – £11 Desi Scotch Egg – Crispy Mumbai spiced lamb mince, egg, curried mayo & mango chutney – £12
Moroccan Poke (V) – Saffron pearl couscous,ras-el hanout, avocado, chickpea compote, sumac, pomegranate, dill tzatziki – £18
Korean Roast – Baby chicken, Korean smoked peppers, sticky honey sesame potatoes, buttered kale – £20
Paneer Wellington (V) – Baked puff pastry, spiced tikka masala, garlic, baby spinach, mascarpone makhani – £19