Sketch Lecture Room Review
A restaurant with not just one, but three Michelin stars is rare. We are lucky enough to have a newly awarded one in London. As part of our review of offers at some of the capital's top dining destinations, this week we are focusing on the Lecture Room at Sketch London.
It has been billed as one of the most spectacular dining experiences in the world. Review after review has praised the quality of food and excellent ambiance. With this in mind, the Lecture Room really is ideal for anyone looking for an ultra special treat.
Situated in the plush surroundings of the upmarket area of Mayfair in London, The Lecture Room at Sketch was awarded three stars in this year's Michelin Guide. This positions the restaurant at the very pinnacle of fine dining.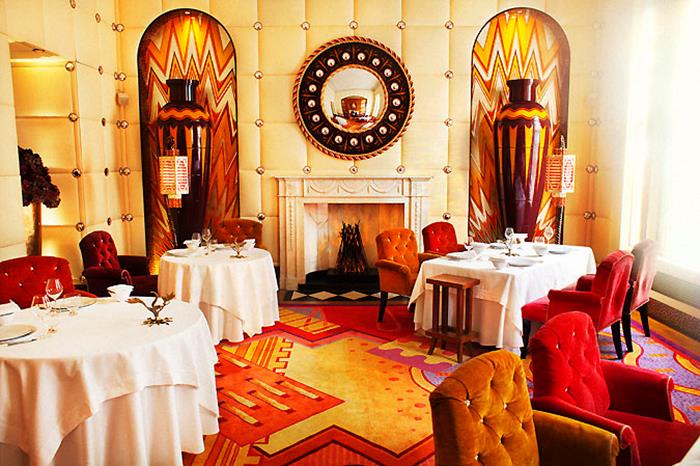 Sketch London has long been a popular hotspot. It first opened its doors in 2003 and it has welcomed a fashionable and wealthy crowd ever since. The premises is extravagantly decorated and hosts various dining experiences throughout the property, including Afternoon Tea. Sketch London is owned by restaurateur Mourad Mazouz and the Sketch Lecture Room is the showcase restaurant.
The food is exquisite and the kitchen has always been headed up by Pierre Gagnaire, who is committed to delivering the very best French cooking. The first Michelin star was achieved early on in Sketch London's life (back in 2005). Sketch London had to wait almost a decade to receive its second star, which was awarded in 2013. The icing on the cake for Pierre Gagnaire has been to secure the ultimate accolade of a third star this year.
When the Michelin Inspectors assessed Sketch London and the Lecture Room, they were particularly impressed with the approach of the team. In addition to their affability and depth of knowledge, they were praised for making a complicated task appear easy. This is the true art of the expert approach.
As part of our review of the very best offers for luxury dining, we are delighted to reveal to readers that there is a currently a 'Michelin Special' available. For those who want to review the Lecture Room cuisine for themselves and sample the outstanding menu, we suggest making the most of this offer. The 'Michelin Special' is providing guests with the opportunity to enjoy a three course meal from the a la carte menu, along with a glass of champagne and a glass of red or white Port for £110 per person.
The 'Michelin Special' offer is available to those wanting to book lunch on a Friday and Saturday at the Lecture Room Sketch for up to four guests.
You can book here.
---
Recommended Read: