Raise A Glass: Grey Goose cocktails to keep you cool
Our Raise A Glass Series previews top tipples, new releases and creative cocktail recipes. With the current heatwave in the UK rivaling summers in the South of France, it seems apt that Grey Goose has launched its new limited summer bottle in collaboration with French artist Quentin Monge. The new bottle will transport your senses to the French Riveria and is the ultimate party gift for all occasions.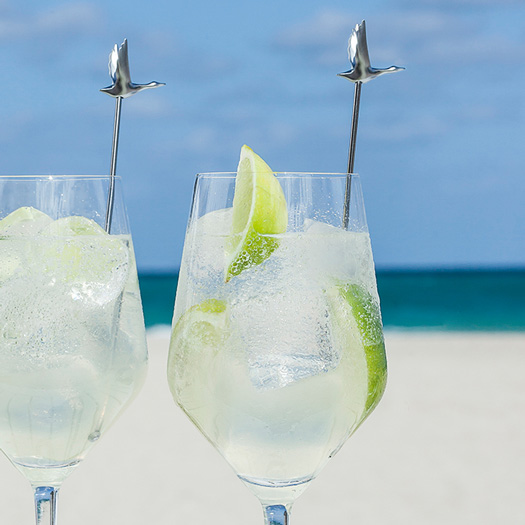 If you are hosting a World Cup party for England's Semi Final match on Wednesday and want to impress your guests with a cool cocktail menu, here are a couple of delicious ideas for your Grey Goose tipple…
LE GRAND FIZZ
Ingredients
35 ml Grey Goose vodka
15 ml St Germain Elderflower Liqueur
2 Wedges of freshly squeezed lime
60 ml Chilled soda water
Method
Build in an oversized cabernet wine glass with lots of ice. Add Grey Goose vodka and St-Germain. Then squeeze fresh lime wedges and discard. Top with chilled soda water. Stir and garnish with fresh lime wedges.
LA CROISETTE
Ingredients
35 ml Grey Goose La Poire
15 ml fresh lime juice
25 ml "Cotes de Provence Rosé" syrup ( 1 part rosé to 2 parts white caster sugar, pinch of salt and squeeze of 1 lemon wedge)
Method
Shake all and strain into a wine glass filled with ice cubes and top with soda. Garnish with a fresh local Cinsault grape on a GG pick