Raise A Glass: Domaine Bousquet releases 2022 organic rosé
We are at the height of rosé season. With a sunny Bank Holiday weekend forecast and the nice weather looking set to stay for a while, it seems apt to share news that Domaine Bousquet has released the 2022 organic rosé.
Domaine Bousquet is Argentina's leading organic winery and the 2022 vintage of its Premium Organic Rosé brings together high-altitude Argentine winemaking that has French roots. Domaine Bousquet was founded by Languedoc-Roussillon winemaker, Jean Bousquet.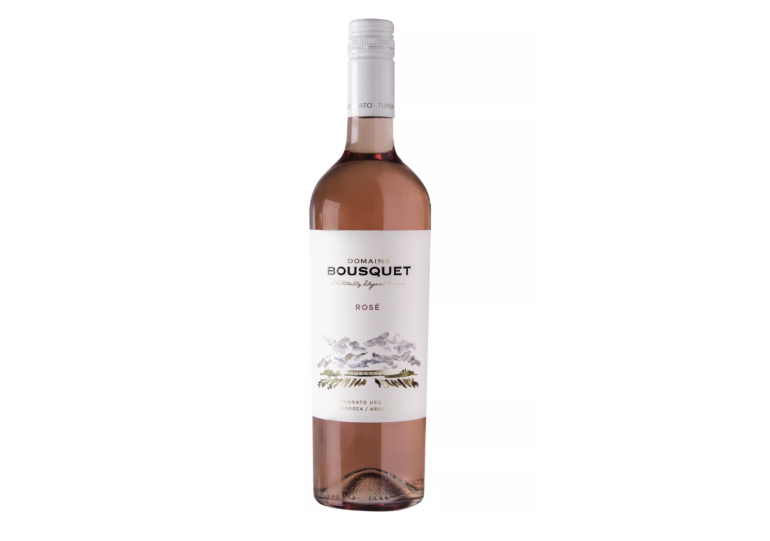 The Organic Rosé is a blend of Pinot Noir (50%), Syrah (30%), Pinot Gris (10%), and Viognier (10%). It is striking and enticing to taste, with a fruity but fresh finish. The grapes have been sourced from the Uco Valley and there is a strong focus on sustainability.
In fact, the Domaine Bousquet Premium Organic Rosé, is one of the most sustainably produced rosés in the world. In addition to being entirely organic and vegan, there is considerable Biodiversity in the vineyards. Foxes, rabbits and endangered species are encouraged with water stations around the vineyard, in order to enhance variety. Meanwhile, rather than using pesticides, Peregrine falcons scare off grape-eating birds to preserve the harvest. It will come as no surprise that Domaine Bousquet has just become the first winery outside of the US to earn Regenerative Organic Certified status and is one of only four wineries world-wide to have this status.
So, for those wanting to make the summer last a little bit longer, while supporting an environmentally conscious producer of organic wine, the Domaine Bousquet 2022 rosé is a delicious treat for when you are dining out or eating in at home.
Available from August via Vintage Roots at £11.99 & at Gaucho Grill restaurants (by the glass & bottle). Discover more at www.domainebousquet.com