Guylian Master's Selection is the ideal gift for chocolate lovers
Mother's Day is not too far away and if you want to treat your mum to a special box of chocolates, we love the Guylian Master's Selection. This is a beautiful selection of luxury chocolates, with a lovely variety of flavours. The box has a pretty pink colour theme and it includes some really delicious treats.
Not only are the chocolates inside yummy, but we also love the fact that these chocolates are petite. They are bitesize and feel like a special treat, without venturing too far away from healthy New Year eating habits. They make for a perfect little indulgence during a coffee break or after supper.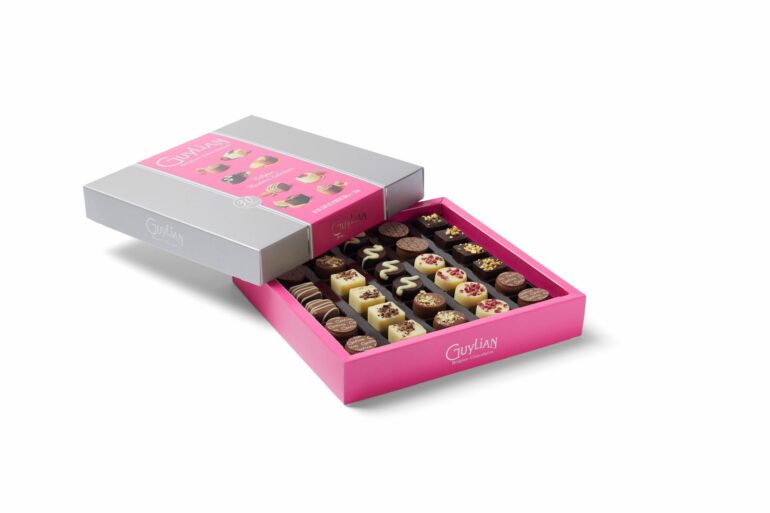 The Guylian Master's Selection is a premium assortment of Belgian mini pralinés filled with a range of exotic flavours. Raspberry, orange and mocha options are among the highlights, with white and dark chocolate also featuring. The selection box includes the finest ingredients, which will please all discerning chocolate lovers.
Guylian's Masters Selection (200g) is available online from Ocado and Moonpig.