Discover Tang – the authentic noodle hideaway in London
Nestled in a discreet location just off Tottenham Court Road is a hidden secret, Tang. You could easily pass this excellent Fitzrovia noodle bar without realising. This is part of the charm about this South Asian hangout.
Tang's subtle wooden door welcomes you into the noodle bar, which has authentic Asian décor and boasts a delicious selection of noodle dishes and other light bites. The quirky interior features exposed hanging bulbs, newspaper-lined walls and fascinating photos of various scenes from across Asia – each of which tells a different story.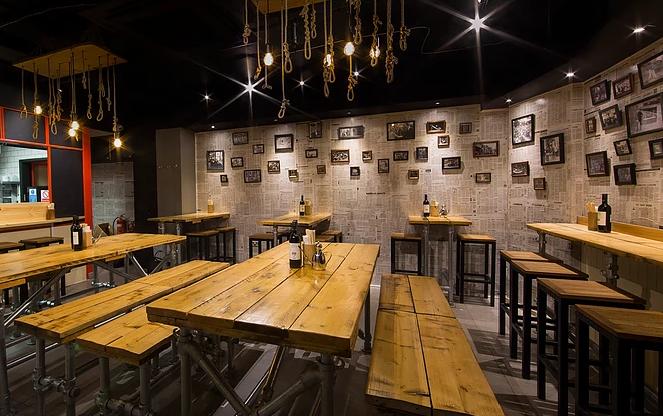 Tang is the perfect place to meet friends for a delicious lunch or relaxing bite to eat in the evening. The menu boasts a number of healthy dishes and many of the options are also gluten free for those with such dietary requirements.
The food is hearty and we recommend beginning your meal by trying some of the best-selling starter dishes. These include the Korean-inspired fried soya milk chicken that is seasoned with homemade hot sauce (be warned, it is very spicy!) and the crispy black bean tofu in a white miso sauce. The tofu is relatively unusual in the sense that it is made from black beans and it tastes wonderful.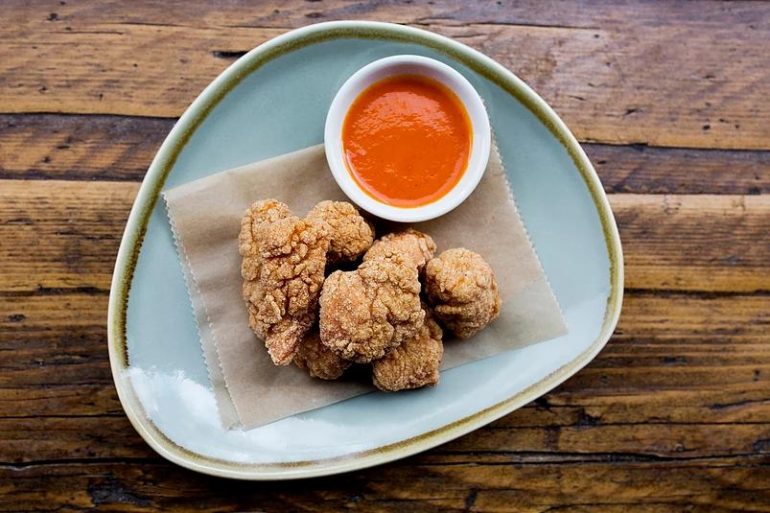 The main courses are focused on the noodle options and you can enjoy the choice of beef, prawn, chicken or a vegetarian dish. Each bowl begins with a broth of Asian spices including ginger, star anise and mandarin peel. They are also packed with ingredients such as beansprouts and a soft-boiled egg. The tofu dish also includes shiitake mushrooms.
Another small dish to try from the menu is the gluten-free baos that come filled with braised beef with cucumber. There are other fillings but the beef is particularly well cooked.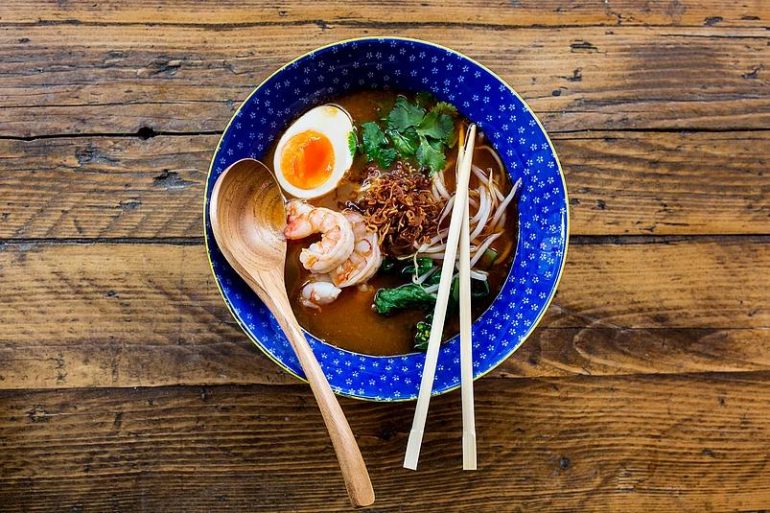 With regards to the beverage selection, there is not a full wine list at this casual dining venue but you can opt for the house red or white, which changes. However, a popular choice to accompany this type of food is a beer. The Chelsea Blonde, Bohemia Lager or Paxton IPA from The London Beer Factory, all work well with the spices and flavours of the dishes.
Whether you work in this area of London or find yourself wandering towards it from the Oxford Street shops, Tang is a destination worth discovering for lunch or an early evening bite to eat.
Tang is located at 111 Great Russell Street, London, WC1B 3NQ W: http://www.tanglondon.co.uk E: hello@tanglondon.co.uk T:0207 300 3324