Added on 17 January 2023
TheSloaney
Alpine Menu , Cote , London
Côte restaurants launch special Alpine menu to celebrate traditional ski cuisine
Côte restaurants have launched a special alpine menu to celebrate the traditional ski dish Tartiflette. It's one of the best parts of a ski holiday, the incredible food you long for after a long day on the slopes. And one of the most loved après-ski dishes is the Tartiflette, derived from the word for potato, enjoyed by skiers as the perfect way to unwind. 
Those wanting the taste of the slopes but without the travel can enjoy the classic Tartiflette and more at Côte restaurants. The sumptuous dish, which was introduced to the menu last year and is back by popular demand, is a delicious combination of Reblochon and Comté cheese, smoked bacon lardons and sliced potatoes served with a crunchy sourdough baguette.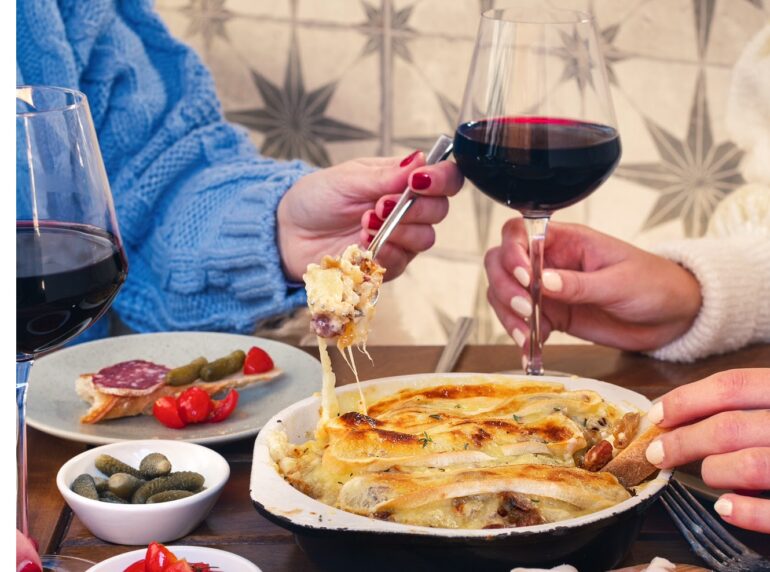 Enjoy the Tartiflette Luxe, a grand Tartiflette to share, and this will be additionally served with truffle saucisson, Bayonne ham, honey tomatoes and cornichons.
The exclusive Alpine menu which will be available until March 2 at Côte restaurants also includes the well-loved dish 'Diots', a traditional French starter of smoked sausage and cherry tomatoes in a white wine and caramelised onion sauce served with sourdough baguette. In addition, the new Spiced Blood Orange Mule, a cocktail of spiced rum, Fever-Tree spiced orange ginger ale and blood orange, will warm up any winter chills.
For a delicious dessert, the Alpine specials are finished with an apple and blackberry crumble tart, with spiced apple and blackberry filling, served with cinnamon ice cream and winter berry coulis.
---
Next Up
British Social Season dates for 2023 announced – The Sloaney