Celebrate RHS Chelsea with the Acqua di Parma Afternoon Tea at Baglioni Hotel London
There has been much excitement around Kensington Palace during recent weeks as a result of the Royal Wedding. The atmosphere is far from fading in our capital city thanks to the arrival of the RHS Chelsea Flower Show, which is one of the top events of Sloaney Season.
Situated in close proximity to Kensington Palace is the luxurious Baglioni Hotel London and this beautiful property is currently offering guests the chance to indulge in a unique Afternoon Tea. They have partnered with iconic fragrance brand Acqua di Parma to present a wonderful treat. It is available during the RHS Chelsea Flower Show and for the rest of May.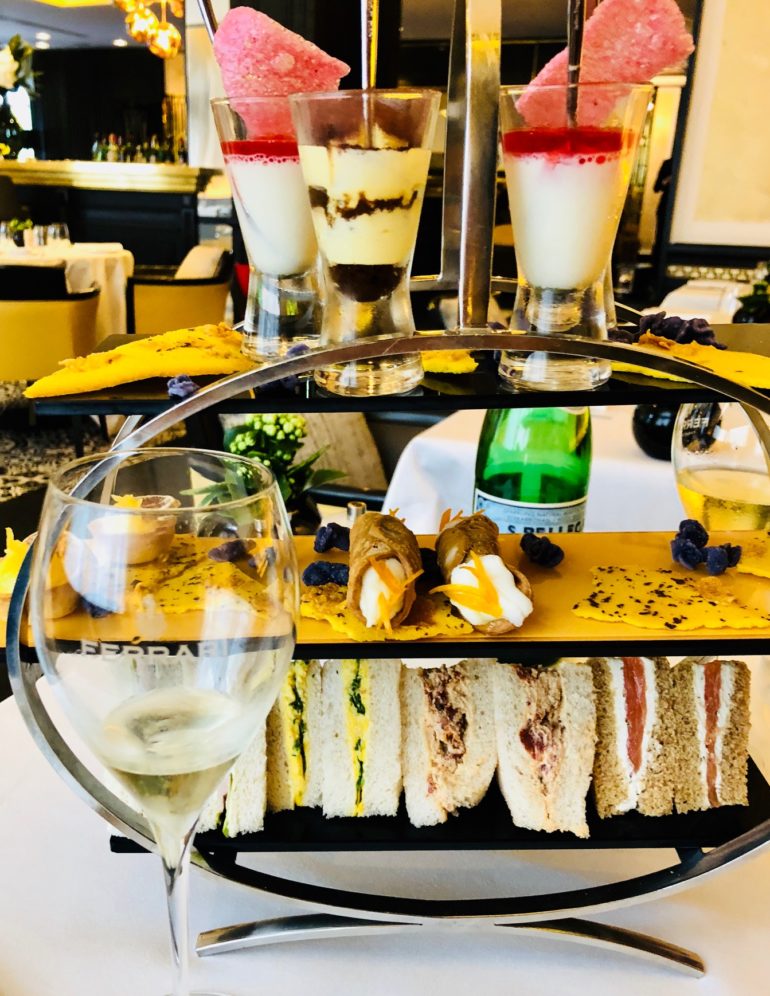 Alongside a selection of scones and sandwiches with an Italian twist, the Acqua di Parma Afternoon Tea features colourful treats inspired by the Colonia's ingredients and its complex bouquet, which include citrus fruit from Sicily, lavender, bergamot, verbena and Bulgarian rose.
Baglioni Hotel London's Chef Alberto Rossetti, born and raised in Parma himself, has created Colonia Lemon Cake, Lavender Meringue and Bergamot Cream, Floral Verbena and Lime Zest Panna Cotta with Rose Coulis, Violets of Parma and Sicilian Cannoli with Candied orange.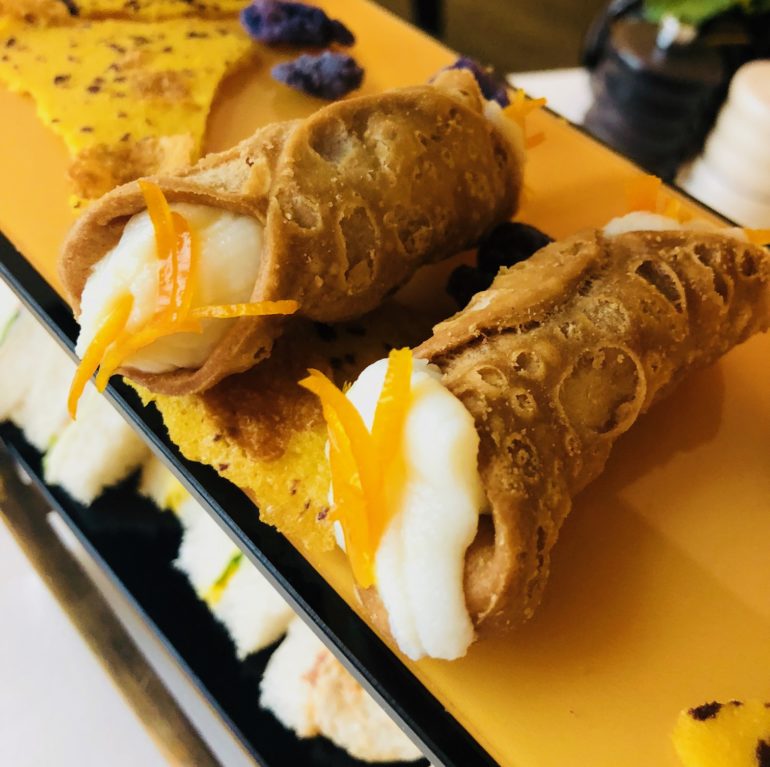 To accompany the food, you can choose between the Calabrian Bergamot and Mint Tea or Rose and Dried Lime Tea. The latter is exquisite and perfect for celebrating the current floral theme. For those who want to toast the recent Royal union or Chelsea Flower Show, you can sip a glass of premium Italian sparkling wine for a complete Italian Afternoon tea experience.
The Acqua di Parma Afternoon Tea will is available for the month of May at Baglioni Hotel London from £47 per person. Every guest enjoying the Acqua di Parma Afternoon Tea will also be treated to a luxury sample of Colonia. For booking and for further information call 020 7368 5900 or visit baglionihotels.com
---
Recommended Read
Plan The Season with the help of SloaneySeason.com