Bars to visit in London during Dry January
Christmas may have whizzed past and New Year's Eve is probably a distant memory for many already.
Just because Dry January has arrived, it doesn't mean you have to hibernate. Whether or not you follow the detox diet this month, there are plenty of great bars to enjoy in London. January is often quieter than December when you head out, which means that it is easy to reserve a table and ensure you have a comfortable space for a catch up with friends.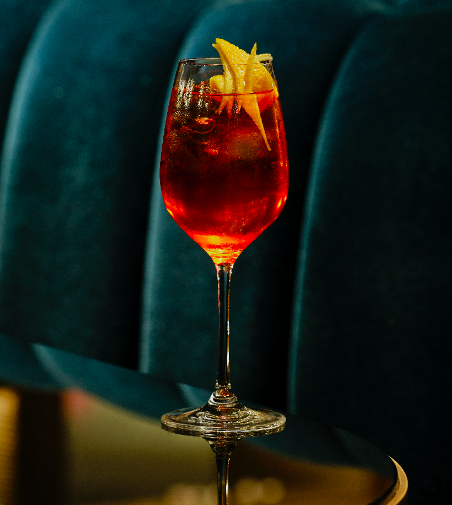 For those abstaining from alcohol, here are a few special mocktails available this month at some of the bars around town…
---
5 to 7 | St James Bar
St James Bar's 5 to 7 is a nod to the sacred national concept of Aperitivo and mixes Campari-infused coffee, Amaro Montenegro, pink grapefruit and soda to make a refreshing Italian low ABV spritz. Part of St James Bar's latest cocktail menu entitled 'Passport' which take guests on an inspirational flavour journey across the globe, the new menu showcases unusual or indigenous spirits from the countries they represent and others will conjure nostalgic memories of unforgettable trips and life defining moments.
---
Tea Light Spritz | Coupette
Saicho is a brand new sparkling tea brand that cold-brews its teas for twenty-four hours to extract the most delicate and complex flavours from the leaves. Saicho teas are then finely balanced with a hint of sweetness and a dash of acidity. As a finishing touch, sparkling the tea enhances the flavour and creates an effervescent drink that can be enjoyed as a non-alcoholic alternative to Champagne or Prosecco. Award winning cocktail bar Coupette serves Saicho in the Tea Light Spritz a long and refreshing combination of Roasted Barley Cordial, Winter Leaves and Saicho Hojicha Sparkling Tea.
---
Amplified Espresso Martini | Skylight Rooftop
Created with newly launched non-alcoholic spirit, Amplify, as its base, the Amplified Espresso Martini is an excellent twist on the popular classic cocktail and perfect for those who don't want to undo any Dry January resolutions. Containing a hit of strong, cold brewed coffee with a light honey syrup and just a pinch of salt, this non-alcoholic alternative contains the perfect balance of bitter and sweet that we love in the classic, without the units. The cocktail will be served throughout January at Skylight Rooftop in Wapping as part of the 'Amplify Your Dry January' calendar of sober events, drinks menus and bar collaborations taking place throughout the month. More details can be found at www.drinkamplify.co.uk
---
Escape | American Bar
Five vivacious non- alcoholic libations appear on world-famous American Bar's 'The Savoy Songbook' menu. Complex and delectable in their own right, the non – alcoholic cocktails have been specially designed to sit proudly alongside the impressive menu, which has garnered numerous awards and accolades. The American Bar celebrates Seedlip in the elegant Escape, a long drink comprising Seedlip Spice, Aecorn Dry, pineapple and cinnamon shrub, apple, lime, non – alcoholic Absinthe.