Adare Manor awarded Michelin star
It seems like only yesterday that we ventured to County Limerick and discovered the magnificent Adare Manor. The impressive hotel simply must be visited and it provides the perfect excuse to explore some of Ireland's most beautiful countryside.
After enjoying such a wonderful stay at the property, we were delighted to learn that two years after its highly anticipated debut, The Oak Room at Adare Manor has received Michelin star recognition. It is now the only starred restaurant in County Limerick. Furthermore, Head of Wines & Beverage Jurica Gojevic, was also awarded the new Sommelier Award 2020 at the Michelin Guide to Great Britain & Ireland ceremony in London earlier this month.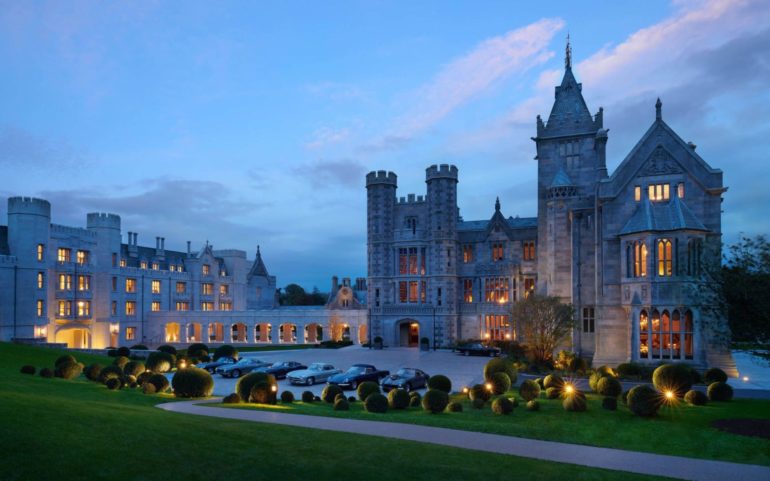 The entire experience at Adare Manor is outstanding from start to finish. The situation, rooms, service and facilities are all top class. The dining is no exception. The Oak Room provides a genuine taste of the best that contemporary Irish cuisine has to offer while inviting guests to explore the vast bounty of Ireland.
Helmed by Head Chef Michael Tweedie, The Oak Room is polished and sophisticated, but also relaxed. Throughout the year, The Oak Room team guide guests on a journey inspired by the season in which they are dining. Guests can choose a three-course à la carte fixed price menu or opt for a tasting market menu. The extensive and adventurous wine-list offers thoughtful pairings for both menu experiences to perfectly complement each dish. On the menu, exquisite seafood, sustainably farmed meats and game, and the bright flavours of freshly-picked vegetables take guests on a seasonally-focused experience through the distinctive terroirs of Ireland.
The Oak Room at Adare Manor is open 7 days a week, with the exception of January 13th – February 10th 2020 when guests are welcome from Tuesday through Sunday. Find out more by visiting www.adaremanor.com