The Lockdown Christmas Shopping Guide
Christmas shopping is going to be a little bit different this year. With England currently wrapped up in lockdown number two and many retail stores closed, people are turning to online shopping ahead of the festive season.
We will be highlighting some of the best products available this year for you to purchase from the comfort of your own home with our Lockdown Christmas Shopping Guide….
It will be regularly updated so don't forget to keep checking back as the Christmas countdown begins!
---
House of Luxury has a green themed Christmas fine jewellery selection available this year. The dazzling collection includes pieces from Alessa Jewelery, Tabbah, Aisha Baker, Terzihan and Dreamboule.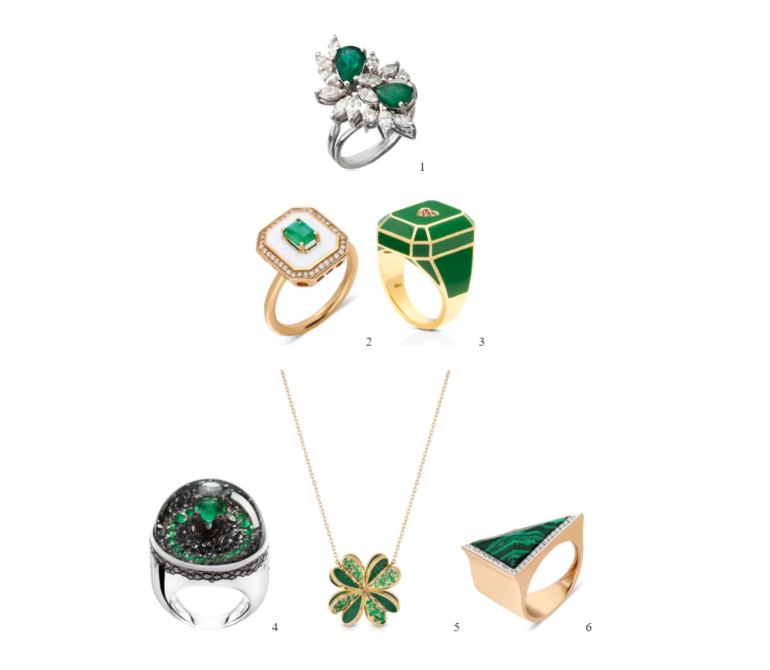 ---
If you are looking for the perfect Christmas scent, you won't do better than Christmas Trees by Jo Loves. This is the ultimate festive fragrance. This year, the best-selling candle aroma has been released as a diffuser too, which is ideal for your home during December.
Details at JoLoves.com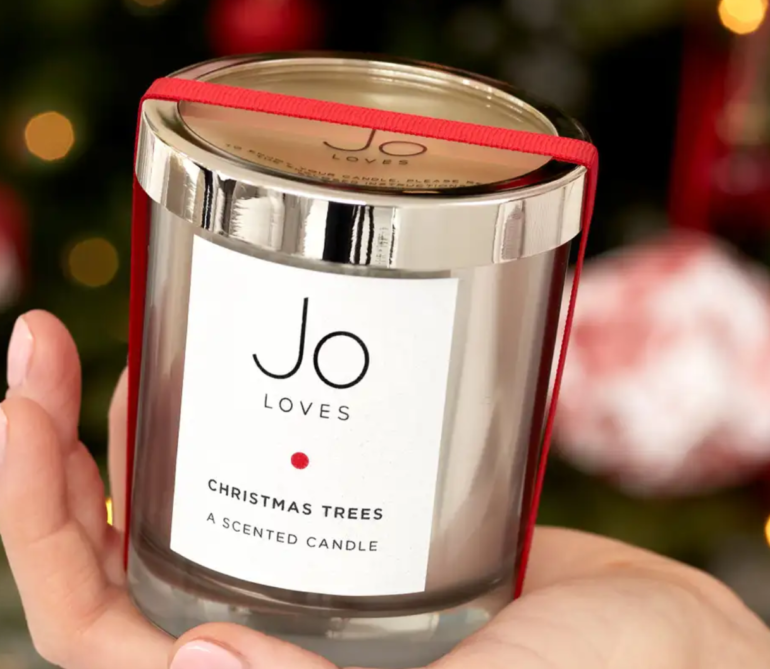 ---
The Natural History Museum Shop is offering 25% off Christmas essentials online until 16 November. This includes the Museum's exclusive Roarin' Around The Christmas Tree Jumper in both adult and child sizes; a brand new T. rex shaped Christmas stocking; and a selection of beautiful decorations. The exclusive Christmas jumper, which is vegan and made of 85% organic cotton and 15% recycled polyester, has been printed in the UK using waterbased ink. Originally priced at £35 for adults and £25 for children, the jumper is now priced at £26.25 and £18.75 respectively until 10am on 16 November. For more information and to purchase, visit: www.nhmshop.co.uk or www.nhmshop.co.uk/offers/25-off-christmas-essentials.html

---
Lanserhof at the Arts Club has created an exclusive range of gift card packages for Christmas and beyond, allowing non-members to experience the club's medical excellence and state of the art facilities in the heart of London's Mayfair.
The REVIVE package will rejuvenate, infuse and stimulate the body inside and out to boost overall health, strength and vitality. It includes a Cryotherapy session, Life Infusion and massage or facial.
Priced at £350
---
These colourful baskets are from Savannah Willow, which is a brand that supports hard-working skilled individuals in developing countries. Being made from sisal and recycled plastic, these one-of-a-kind baskets are sturdy, malleable and wipe clean.
Priced at £30 from www.savannahwillow.com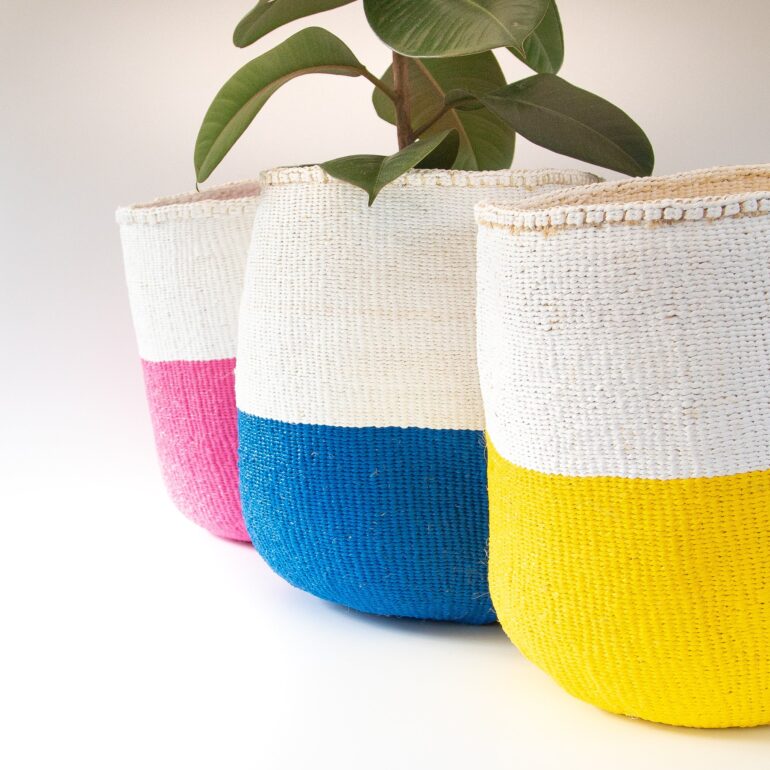 ---
For beauty addicts, Nourish London's new Vegan & Organic Seasonal Beauty Gift Sets are a great present. Founded by Dr Pauline Hili, one of the UK's top organic skincare experts, Nourish London offers a range of natural, organic, vegan, ethically sourced and cruelty-free skincare that is powered by plant-based ingredients that are kind to the skin and our planet. Highly effective and scientifically formulated, Nourish London uses only natural and organic ingredients that work alongside your skin's natural processes to reveal beautiful, radiant and healthy skin. All of Nourish London's naturally active products are made at their Soil Association and ISO certified factory in Battersea, London.
See https://nourishskinrange.com/ for more details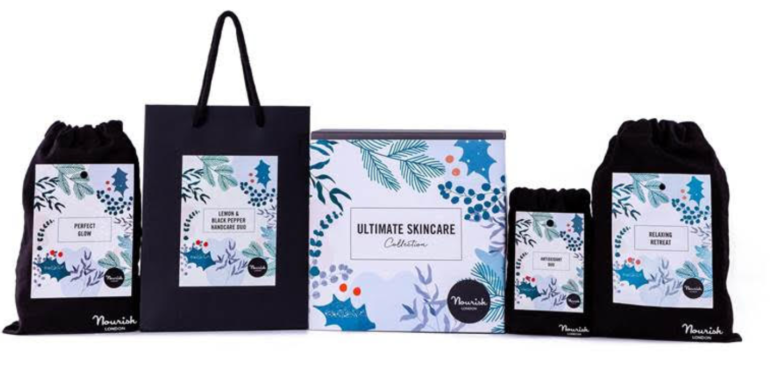 ---
This Christmas, give the gift of sparkle! Bottles of fizz from Pommery are perfect for stocking fillers, gifts for hosts or for wrapping under the Christmas tree.
From Brut champagne to English sparkling wine, each bottle has its own unique qualities.
Can be purchased from www.hillsprospect.com and Ocado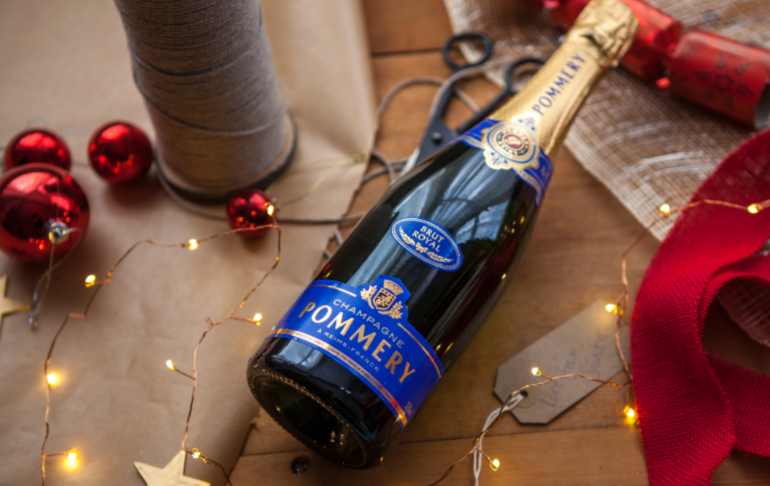 ---
Share some of the cosiest yet stylish knitwear with your loved ones this Christmas. Make their Christmas extra special with a thoughtfully chosen gift from the Cocoa selection of joyous pieces – perfect for the festive season.
https://www.cocoacashmere.com/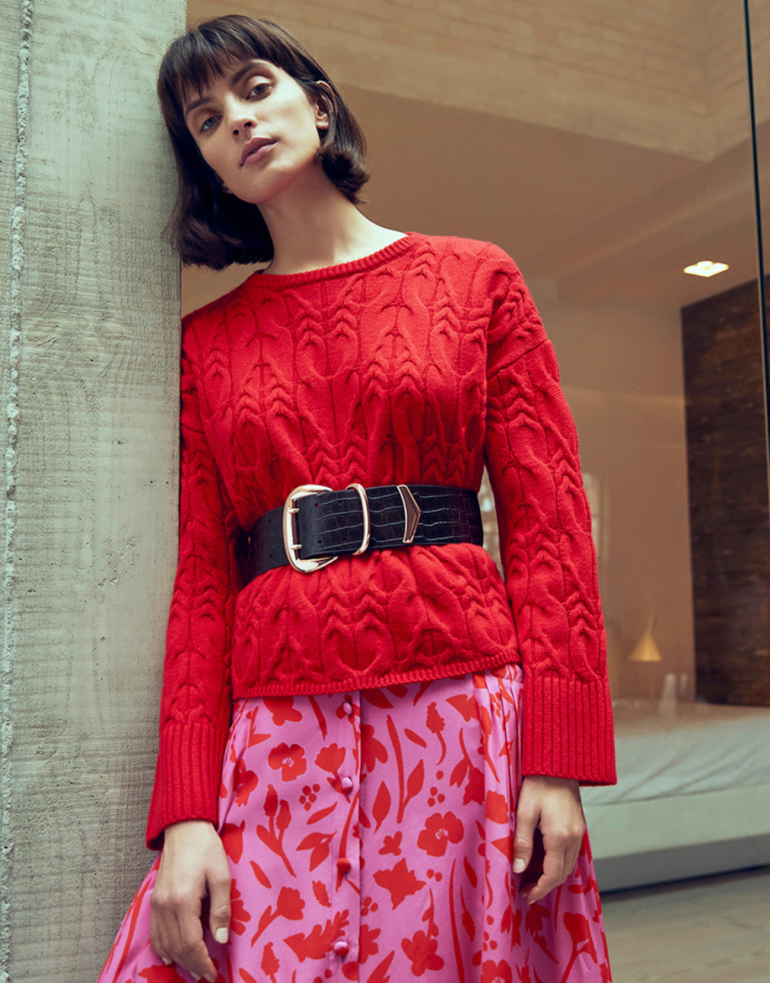 ---
The Limited Edition KN Olympia bag is a real unique and 'stand out in the crowd' piece. The bag has a dye-cut bridle leather handles and has the iconic KN bridlepin.
Priced at £300 from www.katenegus.com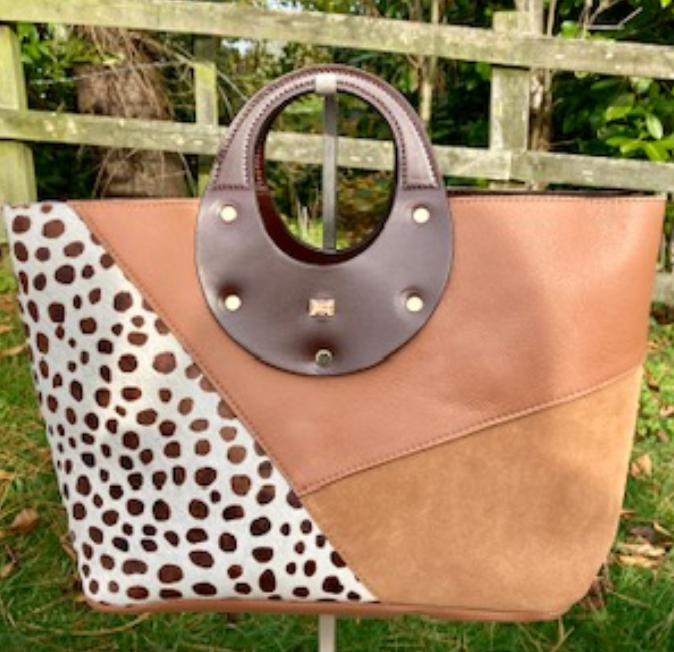 ---
The ritual of writing the first entry in next year's new diary is a pleasure that simply can't be recreated with an online calendar and, after the rollercoaster ride of 2020, there's hopefully much to look forward to in 2021.

Debrett's beautiful leather-bound, week-to-view diaries are the perfect companion every year. Slimline, they come in classic tones and pretty colour pops embossed with the Debrett's logo. They feature Debrett's heritage endpapers, two grosgrain indexing ribbons and gilt-edged 90gsm high opacity cream-coloured paper.
From £39. Shop the full range in the Debrett's Christmas shop.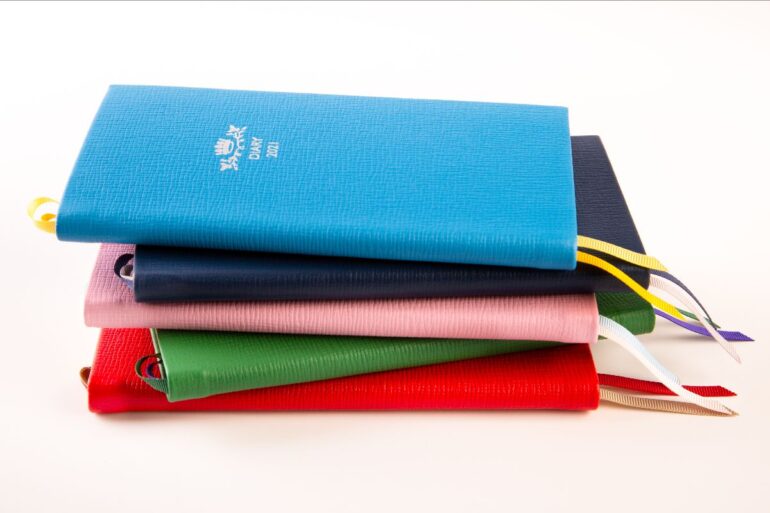 ---
The premium non-alcoholic CBD Botanical Spirit has been founded by Maria & Craig Hutchison. Establishing the unique relation between plants, people and experience, M&C's is a perfect blend of premium CBD isolate from the United States, with distilled sage, chamomile, juniper and orange blossom, alongside other natural botanicals. Handcrafted in small batches in the UK, the 500mL bottle contains 25mg of CBD and is best served over ice with premium tonic and garnished with fresh orange peel for a sense of refreshing calm.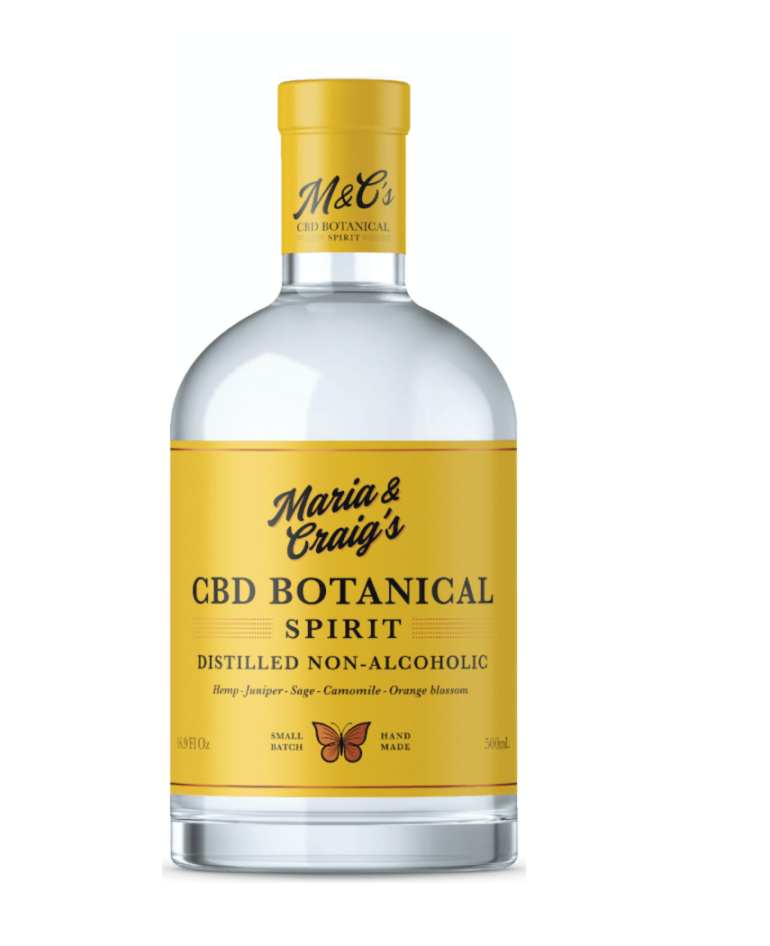 ---
The Salvatore Ferragamo Signorina Mini collection is ideal as a stocking filler. The collection includes four different personalities in an eye-catching format: Signorina Eau de Parfum, Signorina Ribelle, Signorina in Fiore and Signorina Misteriosa. Different little fragrances to collect and bring wherever every Signorina wants! The Salvatore Ferragamo Signorina Mini Collection fragrances are available now, exclusively at The Perfume Shop – £29 for 20ml EDP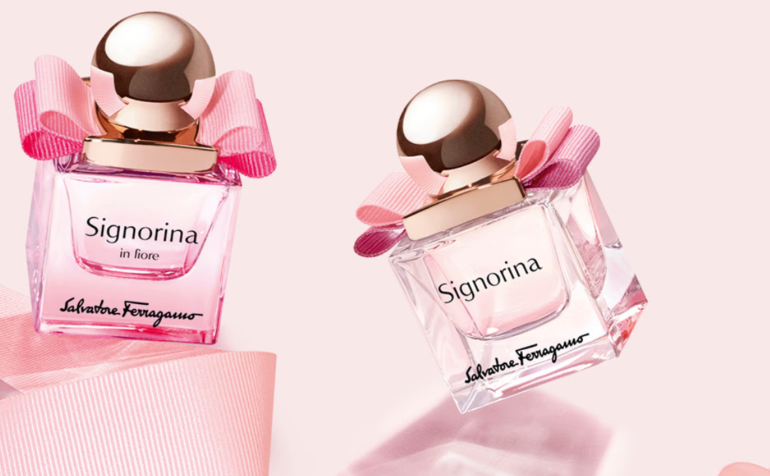 ---
From casks to pairings, locally-produced to the exotic, learning and exploring the world of whisky is a fundamental part of the whisky experience. Resident experts at the Craft Whisky Club handpick the finest small batch and artisan whiskies, carefully selecting exciting and innovative distillers from Scotland and beyond. An exciting way to create home tasting sessions over the festive period.
Gift Boxes: 2 boxes over 4 months (£125), 3 boxes over 6 months (£185), 6 boxes over 12 months (£365)Memberships: 1 bottle every 2 months (£29.95 / Month) or 2 bottles every two months (£55.95/ month) www.craft whisky club.com