Christmas lights at Stourhead are a dazzling display for all the family
There are Christmas lights, and then there are the Christmas lights at Stourhead! The Sloaney team visited the world-famous Wiltshire estate last night to enjoy the spectacular light show. Little snowflakes were falling from the sky and adding to the recent heavy snowfall in the South of England, which made the occasion particularly atmospheric.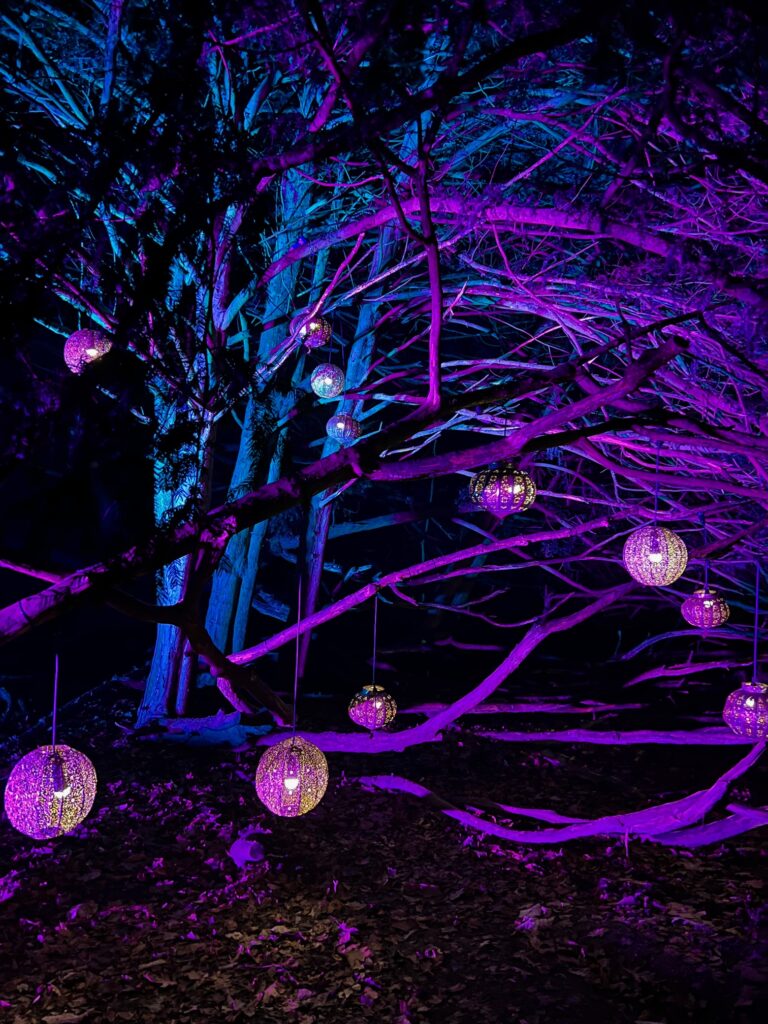 The annual event is well-worth visiting and the historic estate is lit up with festive illuminations that dance in time with Christmas tunes and wintery songs. It is brilliant during darkness and we recommend visiting at dusk, just as the light is beginning to fade so that you can get the full impact of the light display.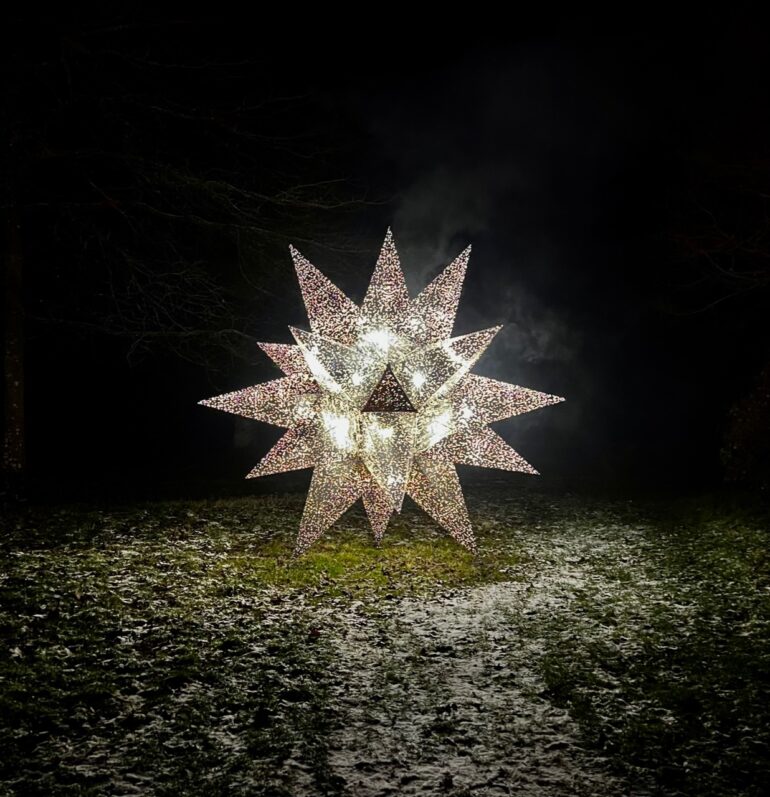 This is a wonderful activity to enjoy with little children and the trail is pushchair friendly, which makes it ideal for all ages. In fact, we would recommend it as the perfect occasion to enjoy with multiple generations. Grandparents will love to see the excited look on the faces of their grandchildren as they explore the enchanted light trail.  
Highlights include the opportunity to meet Father Christmas halfway around in the stable block. Other treats include the magical hanging lanterns, colourful trees, the dazzlingly sparkling tunnel and the incredible sea of lights. The sea of lights is a whole field that is lit up with colourful bulbs, which dance in time with the music.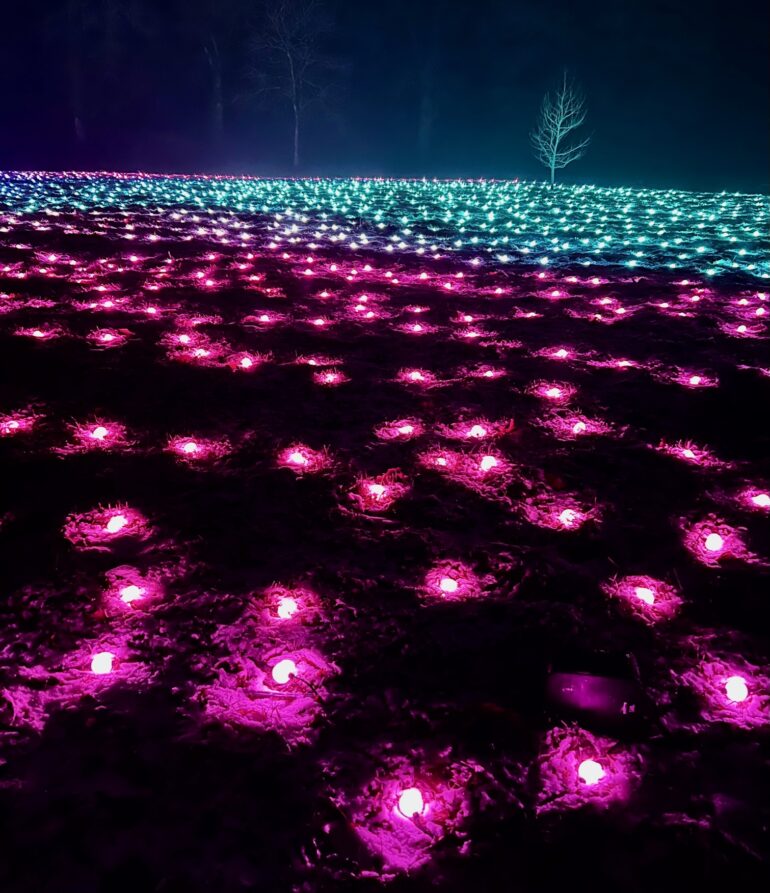 It takes about an hour to walk the Christmas trail and there are plenty of opportunities to stop on the way around for something to eat or a festive beverage. There is a marshmallow stand at the half way point and lots of little huts that sell mulled wine. Afterwards you can relax in the food court with a warm hot dog or portion of macaroni cheese.
Christmas at Stourhead will run from 25 November 2022 to 1 January 2023, with a number of trail times available each day. Discover more about the Christmas lights at Stourhead and get tickets here.
---
Next up: Winter terraces in London to try this Christmas – The Sloaney