Christmas: Create a dazzling festive display with the Lights4fun collection
It is that time of year again, when festive lights start to illuminate homes and gardens to mark the Christmas period and bring some winter excitement. If you are looking to update your Christmas lights collection this year, Lights4fun has an excellent selection and is also on hand to help you add some extra special festive decorations to your display.
You can transform your garden into a magical winter wonderland with some of their fantastic designs. Among the highlights of the collection is the Lights4fun Swinsty family of reindeer. These have been created exclusively in house and come in an icy white tone. The hand wrapped clear acrylic frames and the cool white LEDs reflect the frosty feeling of a white Christmas. Light4fun's Swinsty reindeer collection features a family of three and a matching pair pulling Santa's sleigh, to inspire an enchanting Christmas story.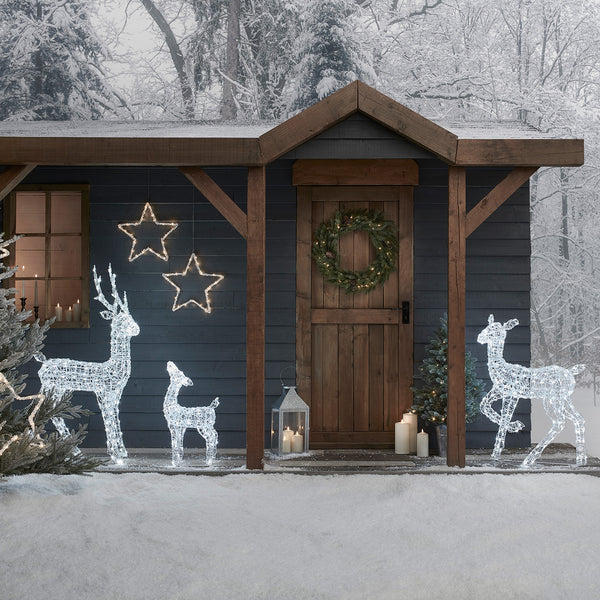 The Lights4fun Christmas collection has an extensive range of fairy lights that can be used outdoors and indoors. Their clever adapting technology means that you make a string of lights as long as you like, which provides lots of flexibility. Many of the lights are available in warm white, as well as icy white, and they have a selection of different functions. Colourful lights are also a popular choice when it comes to bringing some festive cheer and there are many options that you can consider.
In fact, the website is full of excellent inspiration for the Christmas period and there are some fabulous illuminated decorations available. Glowing wreaths, Christmas trees, reindeer and beautiful stars can all help transform your garden into a magical Winter wonderland for the holiday period.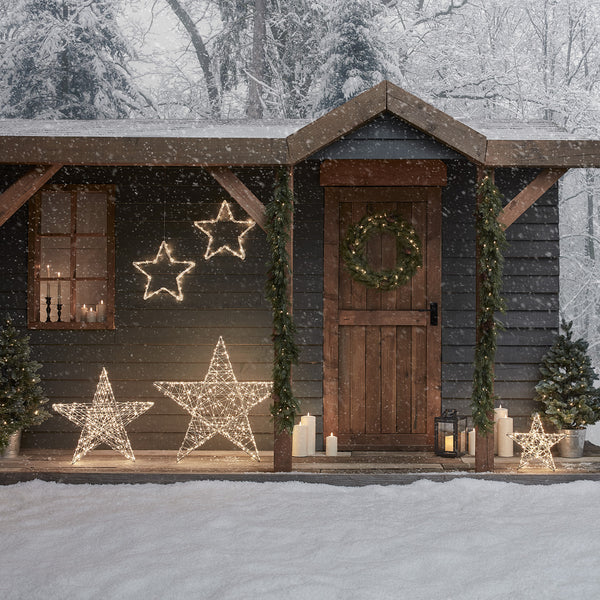 In addition to the more traditional designs, the Lights4fun collection also has some fun items that children will love. There is a Shaun the Sheep light up Christmas figure, as well as a playful skiing moose.
Window decorations and table decorations are available too for those looking to create a sophisticated display inside the home, as well as in the garden.
Shop the Lights4fun Christmas collection here: https://www.lights4fun.co.uk/
---
Up next: Jo Malone London presents the festive ice rink, Glide, at Battersea Power Station – The Sloaney