Blackwell Rum and Charbonnel et Walker collaborate for the ultimate rum gift
If you know someone who enjoys rum, or simply fancy introducing a new flavour this Christmas, the collaboration between Blackwell Rum and Charbonnel et Walker is one to explore. Blackwell Rum Truffles have arrived on the shelves at Harrods and Selfridges concessions, as well as being available online, just in time for the winter season.
Rock and Roll Hall of Famer, hotelier and rum producer, Chris Blackwell has teamed up with the U.K.'s first and finest chocolatiers, Charbonnel et Walker. Whether you are looking for a last-minute gift or a fun stocking filler, this is a festive treat that will certainly impress.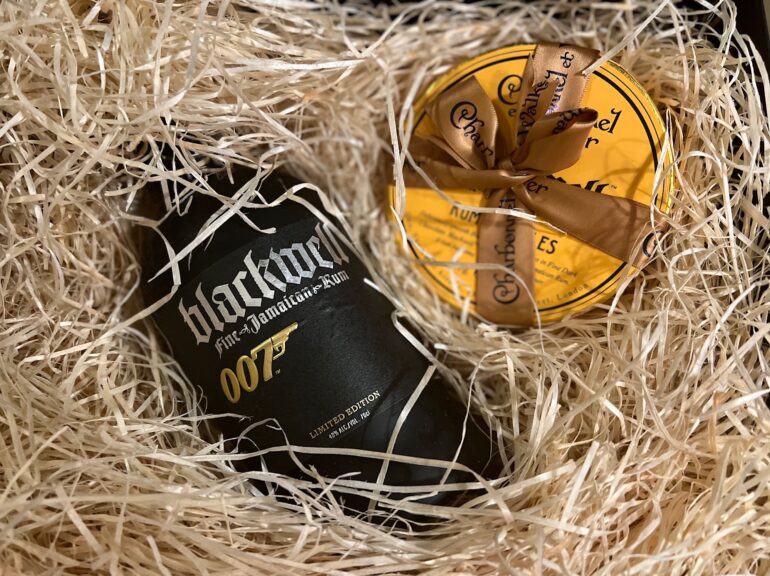 If Jamacia seems a long way away at the moment, you can bring a sense of the island closer to home this Christmas. The rum-chocolate partnership was inspired by Jamaican culture, where both Blackwell – who owns GoldenEye – and Charbonnel et Walker Chairman, Galvin Weston, have strong roots and a family heritage.
Blackwell founded Island Records in 1959, introducing the world to Bob Marley, Grace Jones, and U2 amongst others. This is a gift that will keep on giving: combining music, rum and chocolate, tucked under the truffle box lid is an exclusive playlist, accessible via a QR code, curated by Blackwell.
Blackwell Rum Truffles are retailing at £16 and are available at Charbonnel stores & concessions and online Blackwell Rum x Charbonnel- Fine Jamaican Rum Truffles – Charbonnel et Walker UK