A Christmas Tipple: The Champagne Bruno Paillard Première Cuvée Brut
The Christmas party season is just around the corner and over the coming weeks we will be previewing some of the best tipples to enjoy during the festive period. The first Christmas bottle we recommend is Champagne Bruno Paillard Première Cuvée Brut.
We have previously suggested the Bruno Paillard Rosé Premier Cuvée for a special romantic occasion such as Valentine's Day; however, for Christmas it is the Bruno Paillard Première Cuvée Brut that should take centre stage.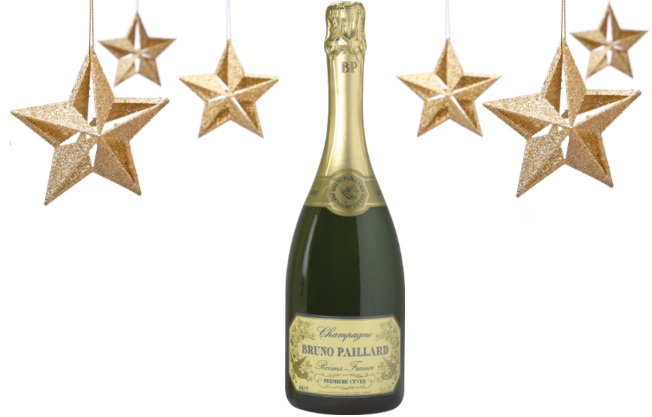 The chic and sophisticated bottle immediately creates an impression of elegance and this is reinforced as soon as you take your first sip. The champagne is delicate and fresh, which makes it ideal for those who enjoy a crisp taste to their champagne. This is a lovely bottle to give someone as a gift but it would be equally well suited for serving during an intimate dinner party with friends.
We would also recommend purchasing this champagne for a more substantial festive drinks gathering. It would work well with a variety of different canapes and is likely to be enjoyed by all guests, even those who don't always opt for champagne at the beginning of an evening.
Champagne Bruno Paillard is an independent, family-owned Maison based in Reims. The Multi Vintage Brut Premiere Cuvee is blended from Pinot Noir (45%), Chardonnay (33%) and Pinot Meunier (22%) grapes, from a selection of 32 different villages.
The Champagne Bruno Paillard's Première Cuvée is available from: Selfridges, Spirited Wines (10 shops around London), the Whisky Exchange and La Patisserie des Reves.