Celebrate the Chelsea Flower Show with a delicious floral lunch
The Chelsea Harbour Hotel in London has launched a special menu for the Chelsea Flower Show that looks as delightful as it tastes. The floral menu, designed by head chef Rohan Mehta, brings the outside in with three courses of floral delight. A special cocktail the 'Chelsea Floral Spritz' marks the Chelsea Flower Show celebration.
The menu starts with a choice of spring vegetable and herb broth served with edible wildflowers, crispy, ricotta stuffed courgette flower with miso gel and basil leaves or seared Scottish scallops served with cucumber, beetroot and herb flowers.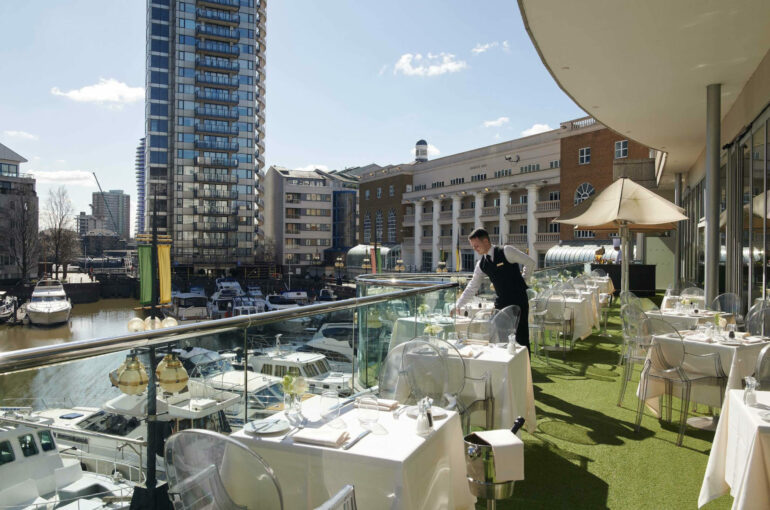 Main options include a choice of roasted cauliflower, raisin and shallot served with pomegranate dressing, West Country beef sirloin stuffed with roscoff onion, wild garlic, rosemary and lavender or fillet of halibut Served with lobster sauce and sea vegetables. 
Finally, end the floral meal with something sweet either Royal trifle strawberries, lemon verbena and clotted cream or earl grey panna cotta and rose macaron. For those without a sweet tooth the British cheese board is the perfect finish.
The Chelsea Flower Show set menu runs from 22 May – 27 May.
For more information or to book to the Chelsea Harbour Hotel please visit: https://www.millenniumhotels.com/en/london/the-chelsea-harbour-hotel/ 
---
Read our coverage from the RHS Chelsea Flower Show