Added on 29 June 2023
TheSloaney
British Summer Social Season , Events , Henley Regatta 2023 , Henley Royal Regatta , Henley Royal Regatta 2023 , Rowing , Sport , The British Social Season , The Season
The British Social Season turns its attention to Henley Royal Regatta 2023
The British Summer Social Season is in full swing and the events are coming thick and fast. Following on from a successful Royal Ascot last week, the society and sporting calendar is turning its attention to the Henley Royal Regatta 2023.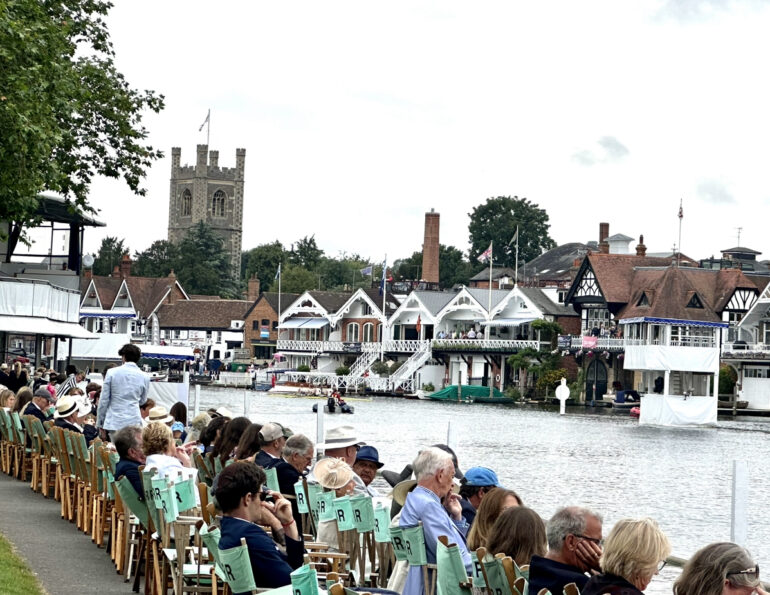 The crowds have been flocking to the riverside to watch some thrilling racing on the water. Yesterday, The Sloaney team attended to enjoy some of the sporting highlights, which included a comeback classic when Cameron Buchan reeled in Matt Bringham in the final stages of the first race in The Diamond Challenge Sculls. The exciting finish was unusual for this event, which is usually won by lengths.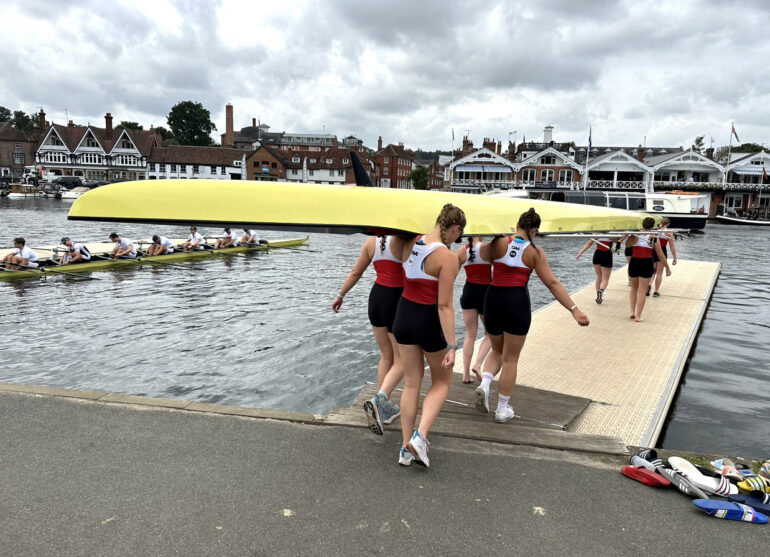 Newcastle University had a fantastic day and they won against the favourites, Princeton University, in the morning. The timetable for the afternoon saw more outstanding rowing, with formidable Dutch crews taking to the water and winning three back-to-back events.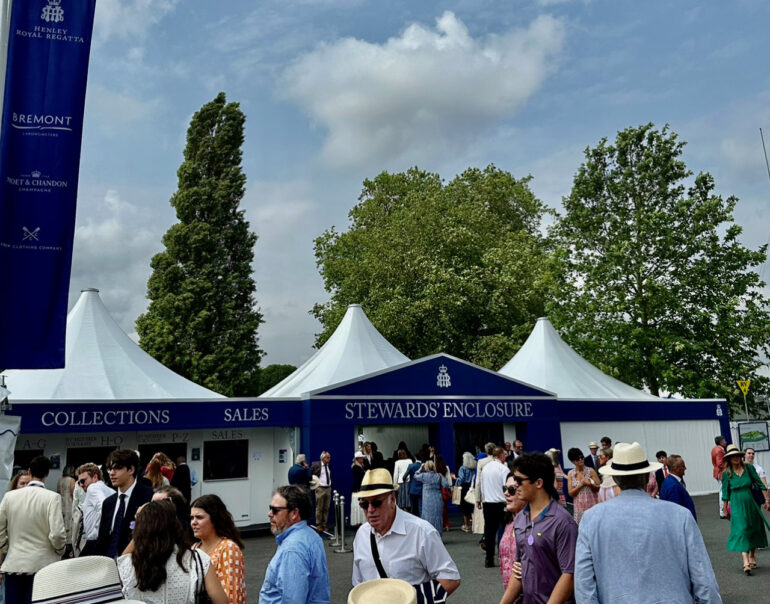 Lunch in the Steward's Enclosure proved as popular as ever with those who usually attend and it was a real treat. There was an excellent selection of food, accompanied by the option to enjoy a glass of champagne or Pimms. The grandstands within Steward's Enclosure were packed for the afternoon racing, which created a wonderful atmosphere, and many people also made the most of the excellent view from the chairs on the riverbank.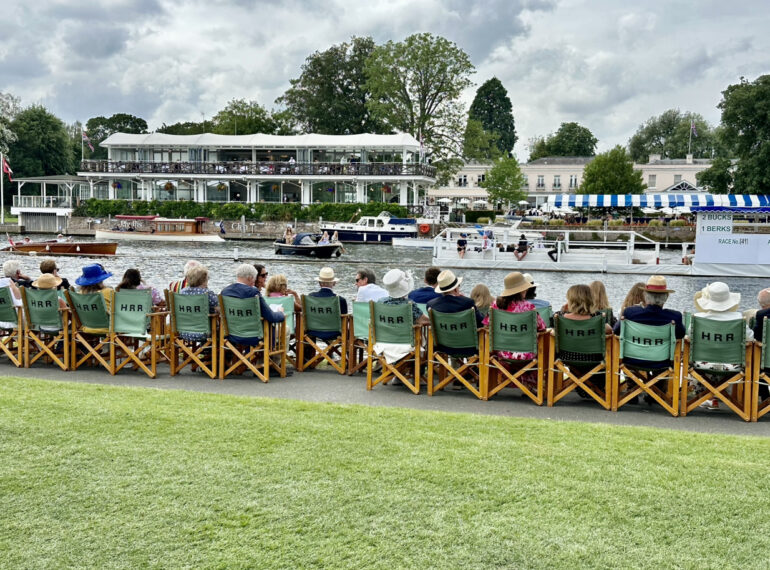 Although the sky was overcast during the morning, the sun shone brightly after lunch. Ladies donned beautiful floral dresses, with most opting for practical wedges to navigate the tightly mown grass. Panama hats were the order of the day for both Ladies and Gentleman, with sunglasses a necessity as the day progressed.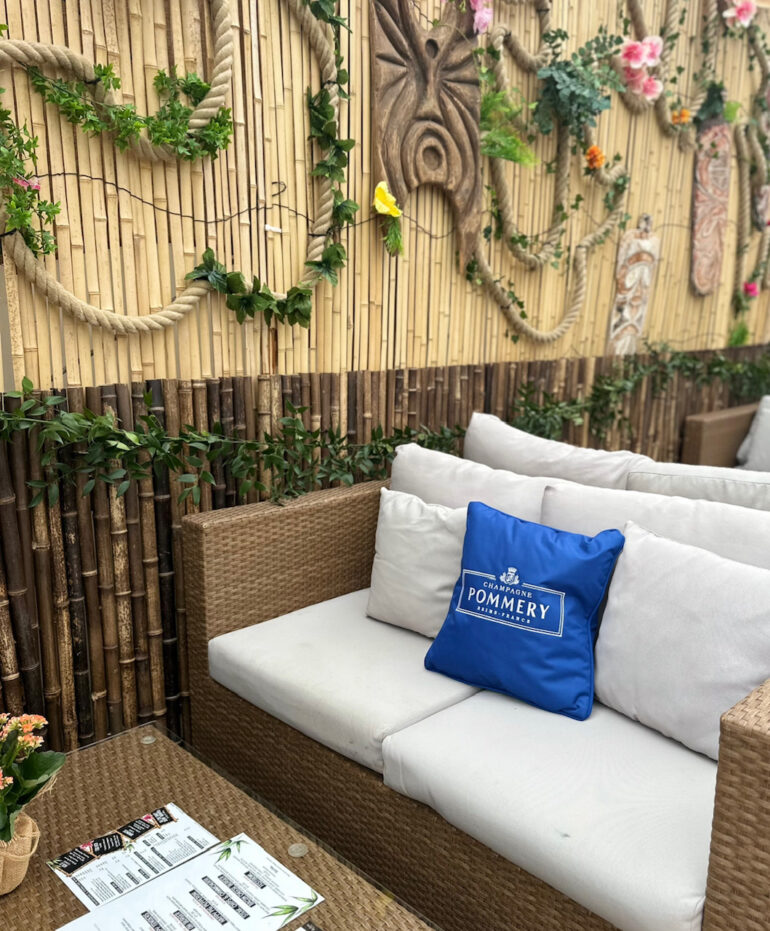 Further down the river from the Stewards' Enclosure, the Mahiki popup was teaming with people who were making the most of an annual get together. The Pommery champagne was flowing late into the evening and guests took to the dancefloor as dusk arrived.
Henley Royal Regatta 2023 continues throughout the week and you can find out more about the event here: Home – Henley Royal Regatta (hrr.co.uk)
---
What's next in the British Social Season 2023? Find out here