Trussardi Donna: A fresh summer scent
We are loving the new Trussardi Donna perfume for summer. This fragrance is presented in a beautiful white bottle and it pays tribute to the most successful fragrance in the history of this Italian brand.
Trussardi Donna is fresh, elegant and an ideal scent to wear for the British Summer Social Season events. The fragrance suits a contemporary woman and the citrus notes add extra zest.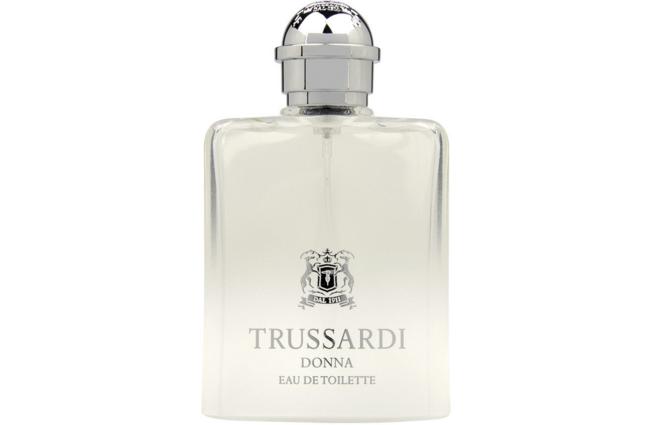 The freshness is complemented by accents of water fruits. Orange blossom, which is one of our favourite smells, also features in the makeup. Other ingredients used include jasmine tea, water lily, cedar wood, white patchouli, and sandalwood.
Trussardi Donna will provide a welcome change from your traditional fragrance and we also recommend this bottle as a gift– it is much admired by all!
Trussardi Donna Eau de Parfum is available in different sizes and more details can be found at www.trussardi.com