Frances Prescott TRI-BALM: A convenient all-in-one cleanser, exfoliator and moisturiser that delivers results
Life is hectic and often the best beauty products combine great results with convenience. The Frances Prescott TRI-BALM ticks all the boxes when it comes to skin prep. This product is a luxurious 3-in-1 skincare solution that cleanses, exfoliates and moisturises all in one go.
The Frances Prescott TRI-BALM stick is ideal for those with a busy schedule and for anyone who wants to minimise their beauty regime. The product is natural and has been formulated with pure ingredients. It draws on various plants, flowers, vegetables and seeds, to provide a healthy solution for those wanting to give their skin some TLC.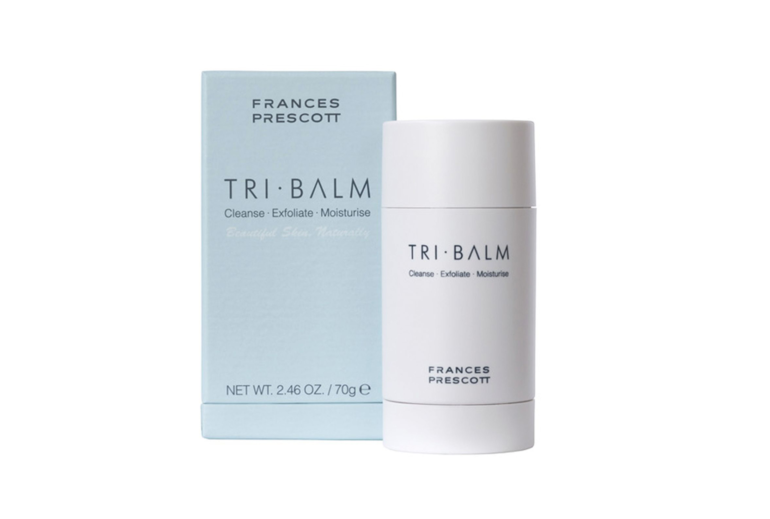 The Frances Prescott TRI-BALM can be applied either as a normal daily beauty product or you can leave it on your skin so that it works as a more intense treatment. It is very easy to apply. The texture is very light and it feels buttery on application. The balm emulsifies when water is used to rinse it away or you can simply wipe it off. The results are impressive and it will clean your face but also leave your skin feeling incredibly soft.
This is the perfect beauty essential for those who spend a lot of time travelling and don't want to reply on hotel products. We love this luxurious multi-purpose balm and it gives excellent results.
Frances Prescott Tri-Balm is priced at £46 and available from Liberty London, Amazon and www.francesprescott.com