Braving botox at Regents Park Aesthetics
Considering botox but have concerns? Clare Turner tried the popular cosmetic procedure for the first time at Regents Park Aesthetics…
---
The party season has arrived and everybody wants to look their best entering 2018. I was invited for a consultation at the award-winning go-to clinic Regents Park Aesthetics. I have always been intrigued about cosmetic procedures but I have never been brave enough to step through the door of a clinic.
Located on Wimpole Street and right in the heart of medical excellence, Regents Park Aesthetics is an award-winning nurse-led clinic. Boutique, pristine and incredibly tranquil the bespoke approach adopted by Regents Park Aesthetics is evident from the moment you arrive. Although I was anxious about my first visit in to the realm of cosmetic surgery (dare I even say those words!), the professional environment definitely helped to put my nerves at ease.
I was greeted by owner and aesthetic nurse Kay Greveson who has over 14 years of experience, working as a specialist nurse in the NHS. I immediately felt a confidence in Kay and an overwhelming reassurance that I was in very knowledgeable hands. All treatments are undertaken by medical aesthetic experts Kay (Aesthetic Nurse Specialist) and Dr Maryam Osmani, who both have extensive experience in advanced techniques.
I believe everybody has concerns about their appearance. I don't think that I have ever met someone who is entirely happy with how they look. Whether it is the toll ageing is taking on your face and body, acne scarring from younger years or stubborn weight that can't be shifted. Personally, I am quite an expressional individual and over the years I have developed extensive frown indents on my forehead and a gorge in between my eyebrows. I have toyed with the idea of botox but never felt confident enough to proceed – until I met Kay.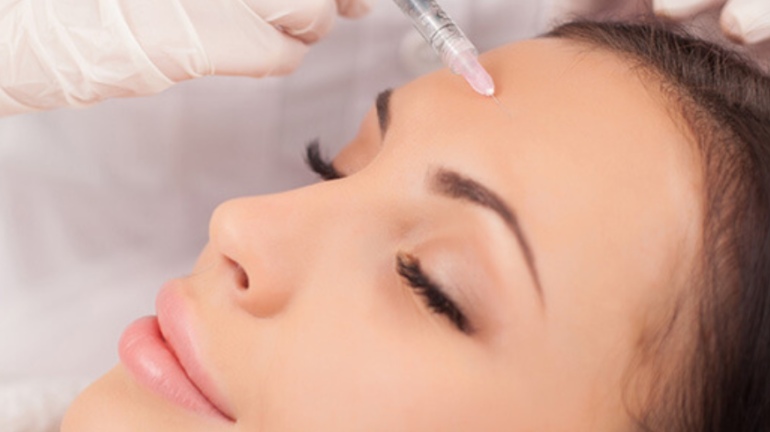 Botox had been playing on my mind for ages and I was starting to feel envious of all the people that I know whose wrinkles seem to have vanished as a result of this cosmetic procedure. That said, it has been a tough debate in my head as to whether I should just give it a go or stick with my frown lines and endure the natural aging process, knowing this bugbear will only get worse and worse with time.
In my mind, ending up with a plastic face would be no better than wrinkles, so I only wanted to venture down this path if a subtle look was achievable. Kay's professional, friendly and honest approach guided me through the process with emphasis on achieving a natural aesthetic result. I am thrilled with the results. It has made a big difference but my friends and husband can't even tell that I have had any work done! The perfect balance has been achieved.
For those of you who may be considering botox for the first time, I definitely recommend Regents Park Aesthetics. They pride themselves on a bespoke approach to aesthetics and prioritise safety, excellence and delivering the results you desire. Excellent customer service and satisfaction are at the heart of the clinic and they are proud to demonstrate this via their Save Face excellence accreditation, which is based on individual patient reviews.
They have a whole range of other treatments available, including Dermal fillers, Microneedling and Mesotherapy,3D SkinMed, 3D Lipo non-surgical liposuction/fat-freezing , PDO Thread lift, Chemical skin peels and Plexr Benign skin lesion/acne scar removal amongst others.
Regents Park Aesthetics work with well-known aesthetic brands and technologies such as Juvederm, Collagen pin and 3D Med SkinTech. For those who don't want to try a cosmetic procedure, the SkinTech facial is an excellent alternative. It combines four separate clinical technologies, along with a scientific cosmeceutical skin care line to cleanse, extract, lift and hydrate the skin, leaving it polished and glowing. It is entirely bespoke to your needs and will combine diamond microdermabrasion, radiofrequency skin tightening and electro-mesotherapy with special 'super serums' that nourish the skin and create an instantly gratifying glow. The facial is finished with led-light therapy, that is chosen depending on your needs.
So whether you are braving botox ahead of party season or just want to brighten your skin in time for festive fun, Regents Park Aesthetics is the place to go.
Find out more online at www.regentsparkaesthetics.co.uk or by calling 0207 5804813
---