A new Liz Earle hero product hits the shelves
Regular readers of The Sloaney Beauty pages will know that we are big fans of Liz Earle. The Cleanse & Polish must be one of the most successful skincare products on the market. It is easy to use, delicately scented and provides utterly excellent results. If you have never tried it before, we recommend it as an essential item for your bathroom cabinet. Apparently one sells every 15 seconds around the world!
Needless to say, we were all very excited at The Sloaney Beauty desk to hear about the release of a brand new variation of this incredible product. The traditional Cleanse & Polish is designed specifically for your face, but now there is a version available as a body cleanser. It has been five years in the making and worth the wait.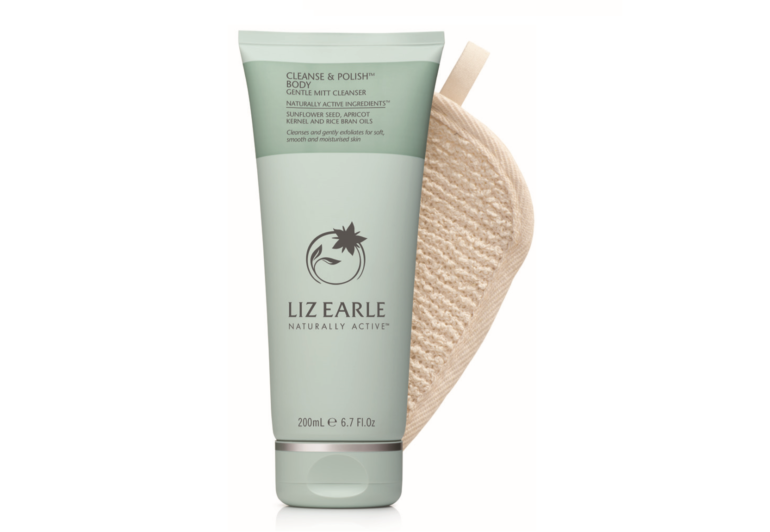 Whether you want to wash off city smog or cleanse your skin after a brisk run, this is the product to use and it performs just as well as its predecessor. It comes with an exfoliating mitt to enhance the cleansing process. The texture is gentle and it provides 48 hours of moisturisation after use. It also nourishes your body and softens the skin.
Cleanse & Polish™ Body Gentle Mitt Cleanser, £19 for 200ml, is available exclusively at Boots and lizearle.com and selected counters in John Lewis.