Longevity Vilalara Thalassa and Medical Spa: A healthy, family-friendly resort in Portugal
By Katie Ann Lamb
Located on the Algarve Coast with breathtaking views of its own private and secluded beach, sits Longevity Vilalara Thalassa and Medical Spa. This is the ultimate family-friendly wellness destination. With health-focused holidays becoming very fashionable, this resort couldn't be more perfect for anyone looking for a short break geared towards wellness or a family holiday.
Even better, thanks to the outstanding facilities at this resort, you could easily combine the two!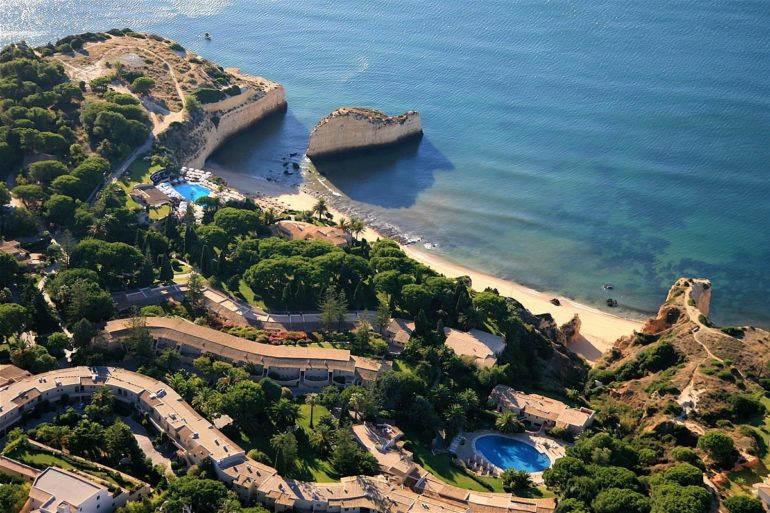 Set within 11 hectares of lush gardens and with direct access to a secluded golden sandy beach, this luxury resort is a seaside haven of style and comfort. The resort offers four Seawater outdoor swimming pools (one of which is heated seasonally) and one fresh water outdoor swimming pool. For the tennis enthusiasts, there are also four courts, as well as two restaurants and two bars to cater for all your food and beverage needs.
Both restaurants are located beside the cliff-top pool with magnificent sea views and you could spend hours just admiring the vista and not just the food. The menus provide well for those on a health and fitness drive, as well as guests wanting to unwind. For guests embracing the 'Longevity' programmes or 'Thalassotherapy' cures available here, the B&G restaurant features gourmet standard healthy and tasty low-calorie menus with a focus on reinvented Portuguese cuisine. The restaurant serves innovative recipes with an emphasis on local produce that is delivered to a high quality. Breakfast is buffet service – complete with Sparkling wine if you so choose – and the most delicious Pastéis de Nata (Portuguese Custard tarts). Meanwhile, dinner is à la carte.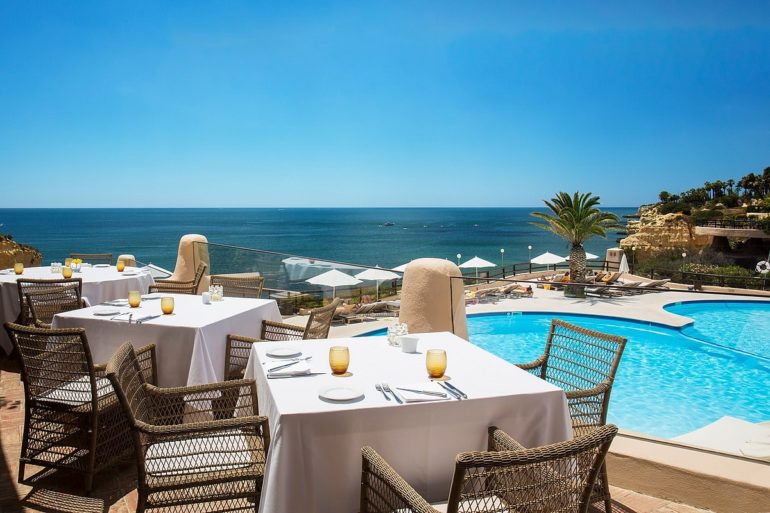 Alternatively, I found The Terrace Grill brilliant for casual dining needs. This is where we spent most of our time. It is less formal and I was travelling with my baby. It is the perfect spot for lunch and dinner. Located on the lower level by the swimming pool, this seasonal restaurant serves fresh fish and seafood. There is also live music during the summer, which adds to the ambience.
Longevity Vilalara Thalassa and Medical Spa has over 100 Junior Suites, as well as seven even more luxurious suites.  All of the rooms have spacious living space. They are comfortable and decorated in neutral shades. When I go away, I love to have the chance to enjoy the outdoors and each suite has a private balcony. Some overlook the gardens, while others offer pool or sea views.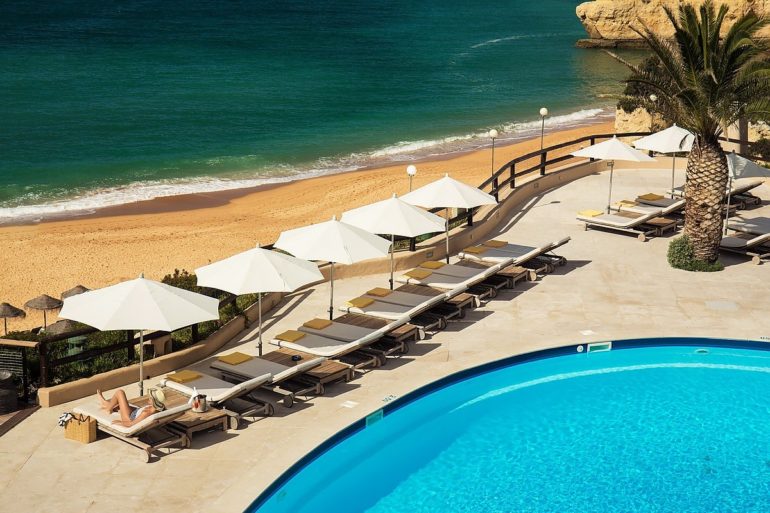 If you are travelling with children, this destination is particularly family-friendly. The resort has the most well-equipped and fantastic kids club. Kids can be dropped off between 8am and 7pm if they are three years or over. You can also have some quiet time with your partner in the evenings because there is a babysitting service that is available at night. The club itself has plenty of activities and toys to keep little ones occupied, including a sand based playground, football field and beautiful Wendy house. I was impressed with how the staff managed the children. They were very hands on and attentive. The indoor ball pit is brilliant for the tiny ones and we spent a lot of time in here!
It is rare to find a resort that truly offers something for all the family. Longevity Vilalara Thalassa and Medical Spa is the ultimate family friendly wellness destination. Whether you are a spa lover or want to experience the Longevity programmes or wellness experiences, the family don't have to compromise on a fabulous holiday at this stunning beach side resort location. Afterall, there is always something to do when there is a beach at your doorstep.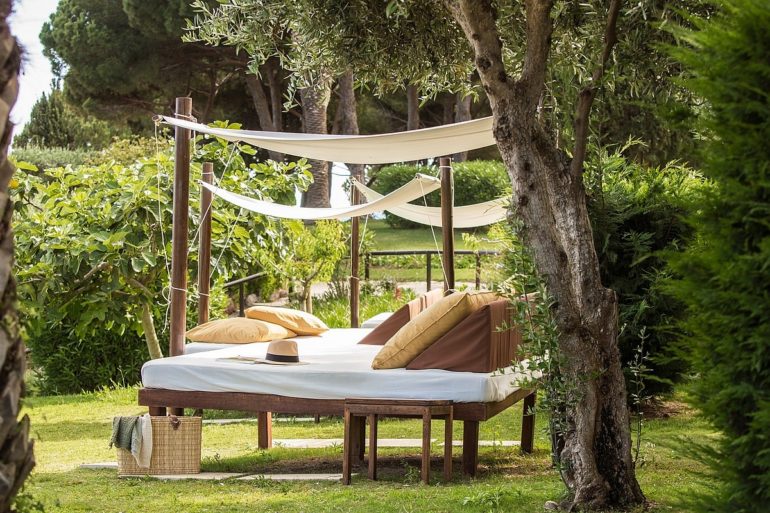 There is a superb new range of health and wellness services. This means that, away from family time, you can experience the best of cutting edge anti-ageing medicine. Vitality is a core theme throughout the resort and many of the treatments reflect this. The Thalassa Centre represents the best in how the marine climate of the Atlantic and its derivatives are used for therapeutic purposes, providing modern equipment and exquisite treatments.
The Longevity Medical Spa is a pioneer in preventive anti-ageing medicine and many of the facilities and experts available here can help to diagnosis, prevent and correct age-related imbalances. Detoxification and nutrition are also vital. This is reflected in the food that is provided, which complements the healthy focus of the programmes.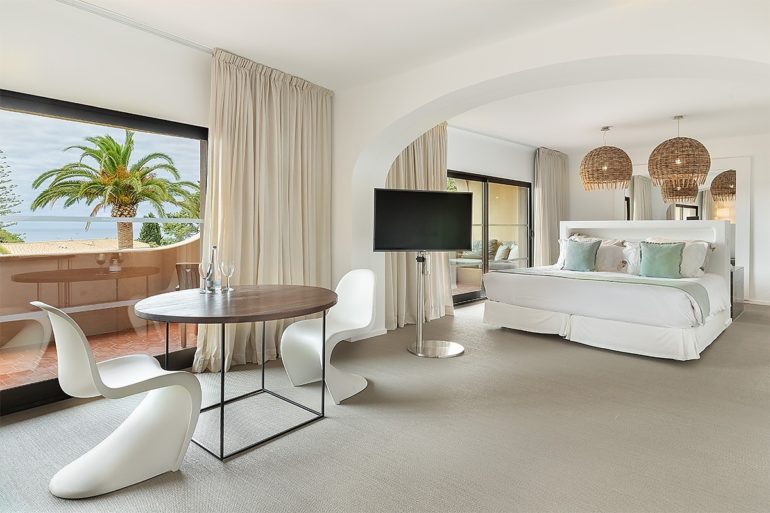 In addition to offering a haven for wellness and family breaks, I would also say that this resort is the ideal location for mums needing that extra bit of support after their baby. It will give you some time out and help you feel yourself again. That is the case for whether you decide to bring the family or escape for a few days.
I actually explored the resort with this in mind. In my quest to slim down after my baby, I experienced a taster of what one might expect. Following a biophysical consultation, I had a better indication of what I needed to work towards. This is a great way to start regardless of who you are. It is a quick non-invasive approach to determine your body composition, measure body fat, muscle, body mass index (BMI), basal metabolic rate (BMR), the distribution of fat/ muscle mass in the body as well as your metabolic versus your chronological age.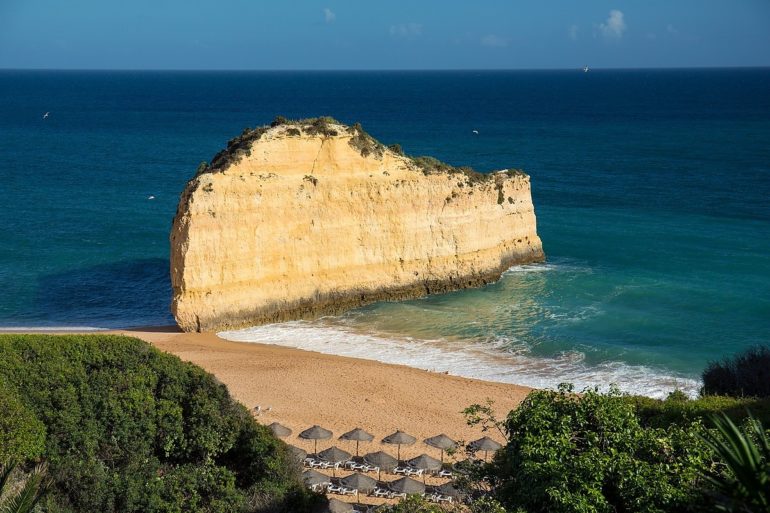 I tried a seaweed therapy which consists of applying thin layers of heated seaweed onto the skin. An electric blanket diffuses heat that allows peripheral vasodilation and favouring the absorption of the components of algae. This treatment is an excellent detoxifier, tranquilizer, invigorating and slimming. You feel fabulous afterwards. That said, the treatment that I found the most rewarding was the Slimming Express. It is a marine dynamic treatment with modelling massage techniques, acting directly on the silhouette's redefinition. Don't be fooled though, this is not relaxing and at times it can feel rather uncomfortable, but pain is beauty and the results were clearly visible.
The closest airport for those wishing the visit this resort is Faro International Airport. It is a mere 40mins away.  As you have probably gathered Vilalara Thalassa Resort is not an "Adults Only" Resort. Therefore, during Easter and summer holidays there are plenty of families so lots of fun for the kids! This does not in any way impact the tranquil setting as there are so many places to switch off. There are many relaxation and garden areas for peace and tranquillity. Longevity Vilalara Thalassa and Medical Spa is an "Adults Only" facility. In fact, this Algarve gem ticks almost every box and it is especially good for health conscious couples and families.
Book online here or by calling +351 282 320 000