Radisson Collection launches new global art series
Edited by Patricia Bech
Radisson Collection, which is the premium part of the Radisson Hotel Group, has announced a new series of global art collaborations. The Radisson Collection will be working with local emerging artists to create a curated selection of immersive artwork and creative lifestyle experiences for guests to enjoy.
The new global art series will see individual artists create new works of art at a selection of Radisson Collection hotels, providing not only an exclusive experience for guests to virtually discover these destinations from a unique angle, but also bring beautiful new artwork to life.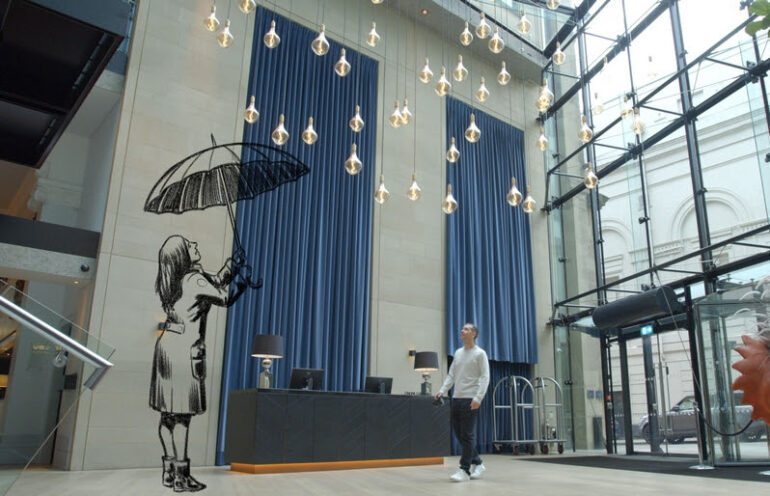 Stemming from the design heritage of the first Radisson Collection hotel designed by Arne Jacobsen – Radisson Collection Royal Hotel, Copenhagen – these creative partnerships will continue the artistic thread of the brand into the future. These new collaborations will showcase Radisson Collection hotels from a unique perspective and support the art sector by raising awareness of these artists on a global scale, and tapping into new audiences across the world with their exclusive creations.
The first collaborations will launch in the United Kingdom with two artists who have achieved worldwide recognition and attracted large communities to their social media channels thanks to their imaginative work. These artists include the photographer Rich McCor, better known as Paperboyo, and Fei Wang, contemporary artist and Chinese illustrator known under the pseudonym of Mr.Slowboy.
Further details will be revealed on the @radissoncollection Instagram page.
---
Follow The Sloaney contributor, Patricia Bech and her travel adventures on Twitter.