Les Pres d'Eugenie launches two new health programmes
A Sloaney Jetsetters Bulletin. Sloaney Jetsetters brings you news from some of the best travel destinations around the world.
By KATIE ANN LAMB
If 2016 is the year you have promised yourself to get in shape we have just the thing! Les Pres d'Eugenie, South-West France, is delighted to announce two brand new 7-night health Retreats – the Green Energy Detox and the Anti-Ageing Extensive Programmes.
Created in 1974 by the Guerard family, Les Pres d'Eugenie Gourmet Hotel and Spa is situated in the Aquitaine region of South West France approximately an hour and a half from Bordeaux.  This tranquil five-star property has established itself as being the absolute retreat for gourmet, health, balance and wellness, using the best natural and conventional therapies combined with a sophisticated approach to nutrition and cuisine.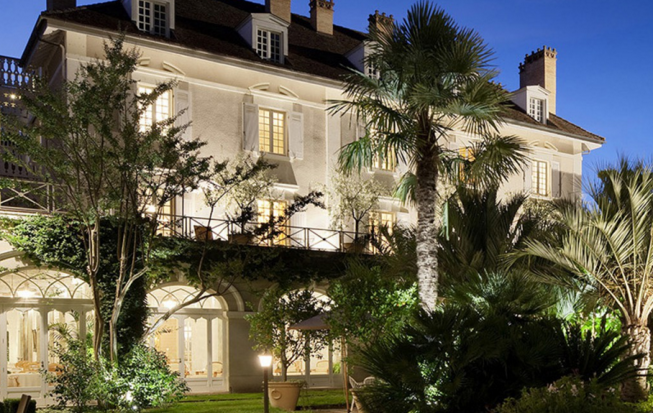 In addition to enjoying the therapeutic and health benefits of Eugenie's thermal hot spring waters, renowned and certified by health Authorities for their therapeutic and mineral properties, guests will be treated to Michel Guerard's renowned slimming cuisine. Whilst chef Guerard has held 3 Michelin Stars for nearly 40 years, he is also pioneering and has revolutionised slimming cuisine over the past four decades. His expertise in slimming cuisine is globally unrivalled, full of flavour and taste, yet with each dish containing an astonishingly low calorie count, with a three course meal containing no more than 600 calories.
Find out more about the new health programmes below:
Green Energy Detox Programme
Rates start at €3,820 for 7 nights per person (based on double occupancy). Compulsory medical visit €250
Designed to detoxify and purify the body, enhance digestion, drain body tissue, prevent weigh-related health disorders and eliminate the accumulated impurities and toxins.  This is achieved through a programme of healthy diet, therapeutic drinks and the most effective treatments.
Anti-Ageing Extensive Programme
Rates start at €3,590 for 7 nights per person (based on double occupancy). Compulsory medical visit €250
A rejuvenation programme involving specific treatments designed to suit your particular needs and to prevent the signs of ageing both internally and externally in a natural and healthy way. Check all the body functions affected by the ageing process; lower the level of toxins and oxidative stress; restore energetic balance and improve vitality, physical and mental well-being, and prevent weight-related health disorders.
To book a place at Les Pres d'Eugenie contact: www.michelguerard.com Facebook: LesPresdEugenie Twitter: @michelguerard